Bathrooms are essential and are considered a special place in every home. But for moms, it's more than just a restroom. It's a place to think and grab a momentary peace in our hectic and stressful lives. Thus, a clean bathroom is a must. And that's just for starters.
True, a complete bathroom renovation is expensive, second only perhaps to a kitchen overhaul. But, you can lower down the cost with proper planning to fit your budget to a T. Come to think of it, a luxurious and clean bathroom isn't that difficult to achieve. No matter how big or small you want your bathroom to be, all you need is to narrow down features that are worth the hassle.
Beyond aesthetics comes functionality. Then, you should invest in a quality bathroom that has all the features that you need in your daily grind. Luckily, you need not start from scratch. Here we provide a list of appealing bathroom qualities that's not just suitable for your ever-discriminating tastes but also totally useful as a stay-at-home mom.
Heated Bathroom Floors
Whenever we wake up in the morning, we're always greeted with chilly and cold weather. A heated tile floor is truly a delight to walk in and is easy to warm our toes on another stressful day at home. Especially true when you can easily program the temperature that you want in your bathroom through a thermostat.
As a mom, we are often disturbed by our kids even if we're busy in the bathroom. And a slippery tiled floor can cause accidents, especially for unsupervised children.
To prevent this, choose a more textured tile for better results. A ceramic tile is a great choice for a heated bathroom floor. But if you want a less expensive option, vinyl is a better way to go. Not only does it cost fifty percent less than a ceramic tile, but you can also design the pattern whatever you want.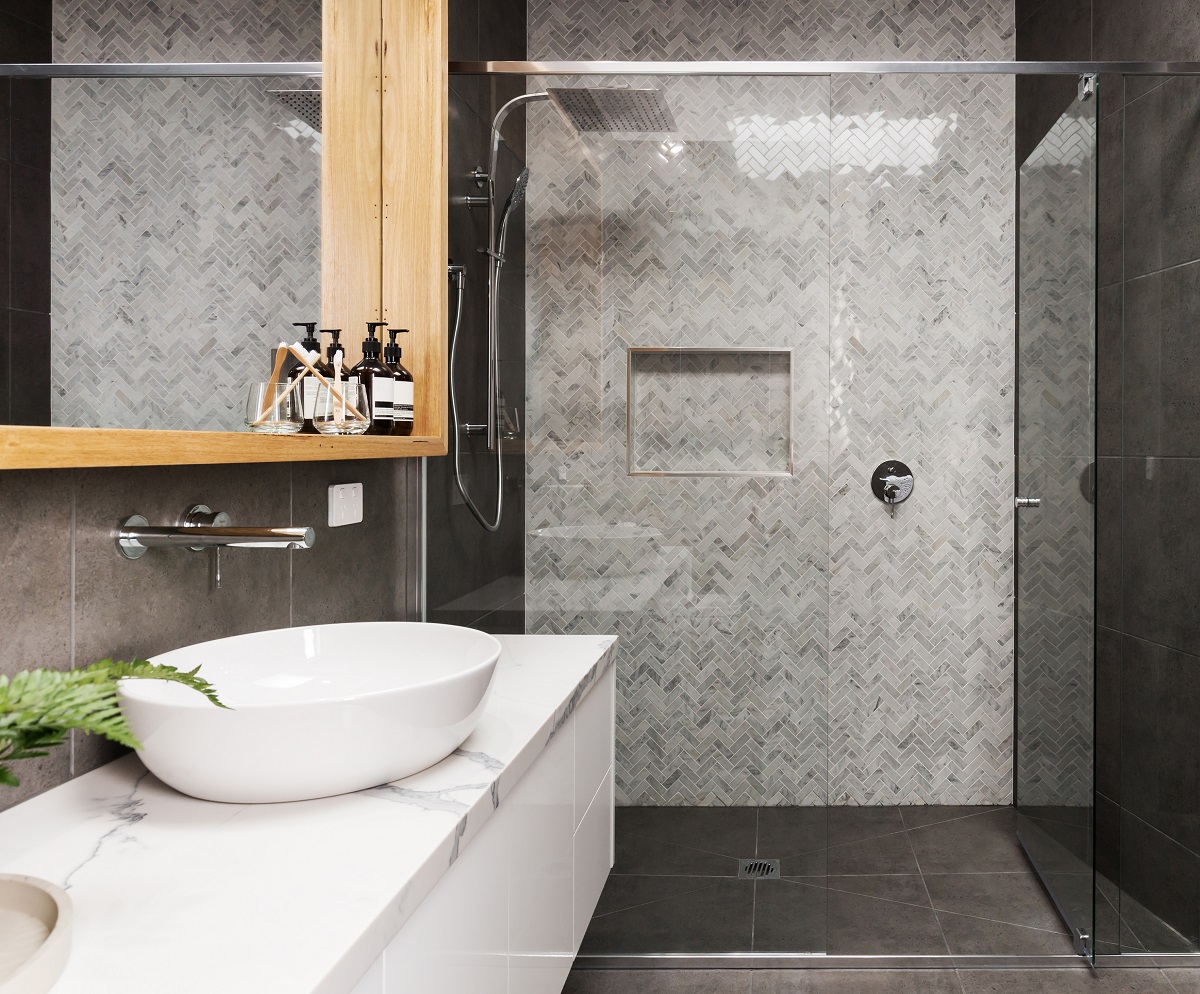 Make Your Bathroom Feel Spacious
More often than not, being a stay at home can truly be back-breaking to a certain degree. And bathrooms could provide a respite, however brief. It's that extra space and temporary peace that we need now and then.
A spacious bathroom can give us that luxurious feeling. But don't fret. If you have a smaller bathroom, you can still make it look spacious with only a few adjustments. By using pale paints, extra lighting, and having a larger shower cubicle, a small bathroom can look like it came straight out of a 5-star hotel.
In addition, bathroom vanities have been a great addition for bathrooms, especially for people on the go. Not only is it convenient to use as storage, but you can also choose or create a design that fits your style. To up your room's aesthetics like no other. And when it comes to top-notch commercial vanities, you can rest assured that the product is made only by high grade or quality materials to last a lifetime.
Design Bathroom Storage Wisely
For most people, bathroom accessories and other toiletries are more convenient when they're just sitting within our reach. But the downside is, it creates clutter and mess. Especially if your naughty kids decided that it's better to play with your favorite lotion than their plushies.
A great way to store your bathroom necessities without creating a mess is to take up your wall space. Rather than taking up your floor space, place wall accessories in your bathroom instead. Like towel racks, hanging basket shelves, and other accessories that are great for holding every bathroom necessities you own. This trick can help you save space for future bathroom additions, not to mention tons of precious money.