Grandmothers hold a very near and dear place in our families. For many of us, they are the center of the family bond. Everyone gathers together to see their grandmothers. This is why sending them to a professional care facility is more heartbreaking than we ever think. And this is why many prefer to hire granny flat builders to create our grandmothers' homes. This would make sure that they stay close to us.
Our love for our grandmothers is also influenced by the grandmothers that we see in fiction. These are three iconic grandmothers from film and television and the lessons that we learned from them.
Queen Clarisse Renaldi from the Princess Diaries
In the long and fruitful career of Julie Andrews, she has brought to the world many characters that we've grown to love. She made us more appreciative of our nannies and other people who cared for us as children with her performance as Mary Poppins. She has brought out our love for singing and dancing with her performance in the Sound of Music. But she has brought out our deep love for our grandmothers with her performance as Queen Clarisse Renaldi in Princess Diaries I and II.
Along with Anne Hathaway's character, Mia, we learned from Queen Clarisse how to properly move as a princess. We learned how to hold an umbrella. We learned how to eat soup properly. But, most of all, the value of dedication to our families. And one of our highest achievements is finding the balance between our family and our duty to our country. She may be the queen of an entire country. But she is also a grandmother. And she never lets Mia or us forget that.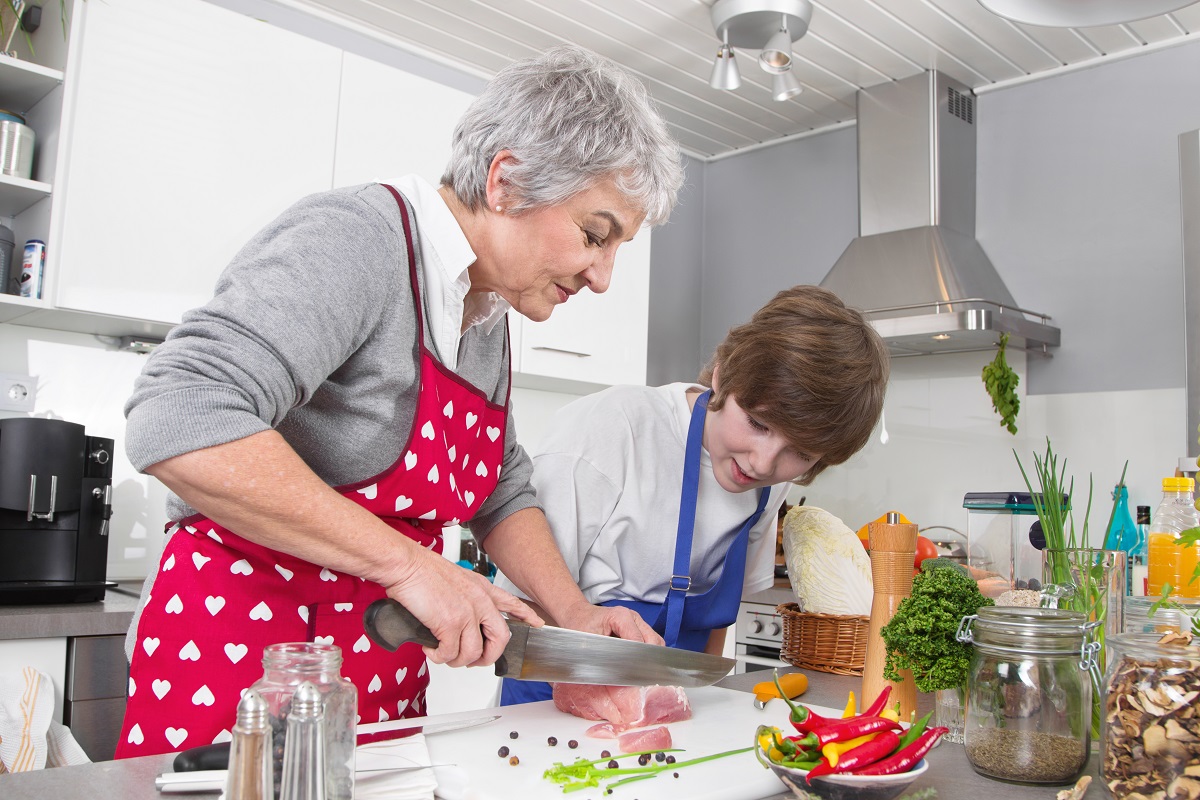 Dowager Countess Violet Crawley from Downton Abbey
We love Dame Maggie Smith as Professor Minerva McGonagall in the Harry Potter series. She's the ever-strict but ever-caring professor that looked after our favorite trio in the magical world, Harry, Ron, and Hermione. But in Downton Abbey, she's Grandmama to Lady Mary, Lady Edith, and Lady Sybil.
Dowager Countess Violet Crawley is known for her sharp tongue, and unfailing wit and humour. She's also a pure aristocratic in her beliefs and ways. She's discriminatory toward the lower class and looks down upon foreigners, especially the Americans. But that doesn't mean we never learned anything from her. The most important lesson is the value of upholding family values. She upholds the Crawley family's reputation and future above all else. And she's always there whenever the family needs advice and guidance.
Gammy from the Proposal
Through her career, Betty White has brought us many memorable characters in both film and television. She graced the television screen in iconic shows such as The Mary Tyler Moore Show and The Golden Girls. Thus, her induction to the Television Hall of Fame in 1985 was well-deserved. She played the role of a grandmother time and time again. But one of the most unforgettable performances that she made was in the movie, the Proposal, as Grandma Annie or Gammy.
As Gammy, Betty White, once again, exhibited her natural flair for comedy. She's the beloved grandmother of Andrew Paxton, Ryan Reynolds' character. She's known to be a bit playful and erratic. But the root of her chaotic actions lies a precious lesson. She shows us how important it is to remain young at heart. It's the secret to enjoying a long life.
Fortunately, we've seen a great number of iconic grandmothers on film and television. In the stories that we enjoy, they are revered, full of wisdom, and well-loved by their families. In return, they also taught us many things about the value of familial bonds. They may be fictional, but they showed us some great truths about life itself.