Weddings used to be formal affairs only. They were a common example of a black-tie event. The wedding industry took some changes over the years. Couples have become bolder in incorporating a more casual and carefree vibe to weddings. Thus, the rustic theme has come into being. What elements can contribute to giving a rustic vibe to a wedding? Here are some inspirations:
Make Details Adhere to the Central Theme
Choosing a rustic theme means making all the elements speak of being casual and more relaxed. Forget about classic wedding rings; try rubber wedding bands instead. Tiaras are for proper princesses. Awaken the nature goddess in you by wearing a floral crown. Skip the ball-gown-style wedding gowns. Add some romance and a carefree spirit by donning a Boho-inspired wedding dress.
Prim and proper bouquets will feel out of place with your theme; pick cascading bouquets. Let the blooms come alive. Another option is to have dried lavender as your bouquet. It spells rustic in big, bold letters. Furthermore, the fragrance is wonderful. These are a few examples of small details that create big impacts.
Embrace the Outdoor Settings
A barn comes to mind when someone thinks of a rustic wedding. But it can be anywhere that gives an outdoor vibe. A garden full of several blooms is an effortless and beautiful choice. A clear area in a forest has a woodsy feel to it. You can even take it higher on a mountain if the guests are game for it.
A rustic theme embraces the adventure and simplicity of the outdoors. As such, even its design must make good use of what is already in the setting. Make the outdoors a huge backdrop. Accentuate only with small details.
Have a Fresh and Homey Menu
A rustic wedding promotes a very relaxed feeling. As such, the menu must be tasteful, but not that will remind of fine-dining experiences. The menu leans more toward giving a farm-to-table experience. This does not mean that the couple or their family will have home-cooked food for their guests. They can find a caterer that offers a variety of simple menus and locally produced goods. Guests will be embraced with warmth with every spoonful.
Lean Toward a More Relaxed Vibe
The dress code for such weddings is often very laid-back. Coats and ties will be out of place at such weddings, and so will be long gowns. A crisp shirt paired with well-tailored trousers works best for men. Women can wear floral or flowing dresses.
There are also some more ideas to make guests more comfortable and relaxed. The couple may add some tents with blankets and cushions inside. Guests can have a break from festivities here. Party games are welcome in a rustic-themed wedding. Guests will have fun as they laugh and share good times.
Be Bold with DIY Stuff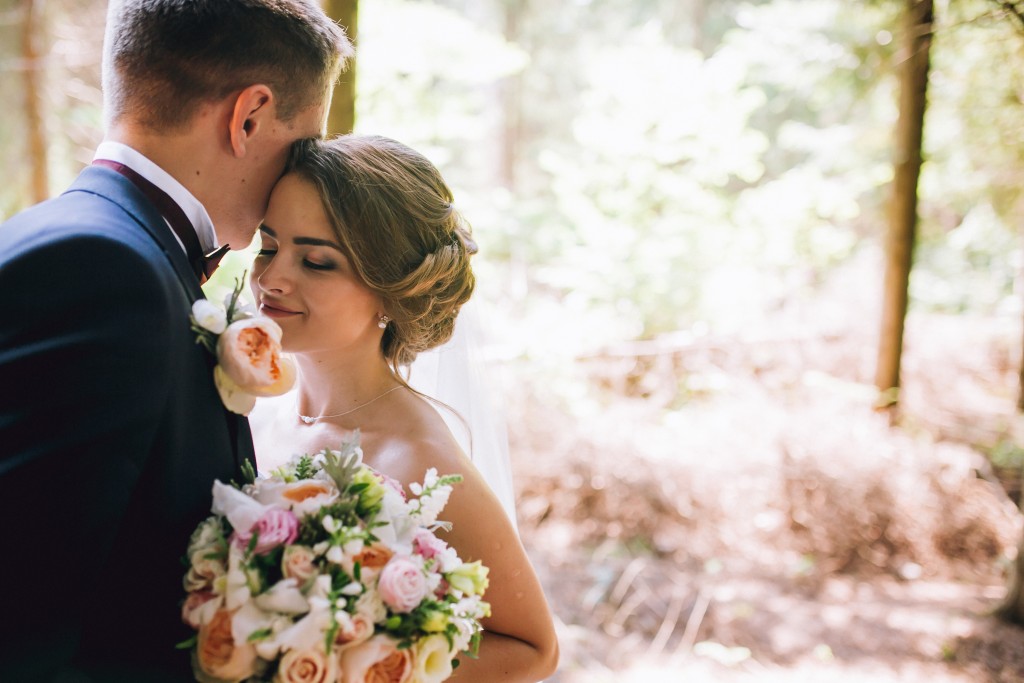 Rustic weddings encourage creativity. DIY stuff is prominent in such themes. Table designs, backdrops, and guest lists are areas where one can incorporate ideas. Fresh flowers, wood signs, handwritten things, and the use of strings are some ways to have a rustic feel. Guests will love these customized touches. They bring out the personality of the couple and feel more intimate, too.
Rustic weddings are a good way to celebrate a new chapter in the life of a couple. If you are the type that is more laid-back and carefree, consider this theme. In the end, the most important thing is your love for each other and your dear ones celebrating with you.