Did you know that an average of 19% of adult Americans enjoyed at least one massage between July 2017 and July 2018? Not only that, but a whopping 31% of adult Americans also availed of a massage in the previous five years.
The question is, why is there a great deal of Americans availing of massage?
A massage or "massage therapy" is a method of manipulating the body, including the skin, muscle tendons, and ligaments. It involves the application of pressure from light to deep by pressing, rubbing, or rotating the body.
For some, massage therapy is a great way to relieve stress. For others, it is considered complementary medicine. Also, it is a great way to enhance physical, emotional, and psychological wellness.
So, what makes massage so accessible these days? Here are a few points for you to tackle to become well informed on massage or massage therapy.
Choose your weapon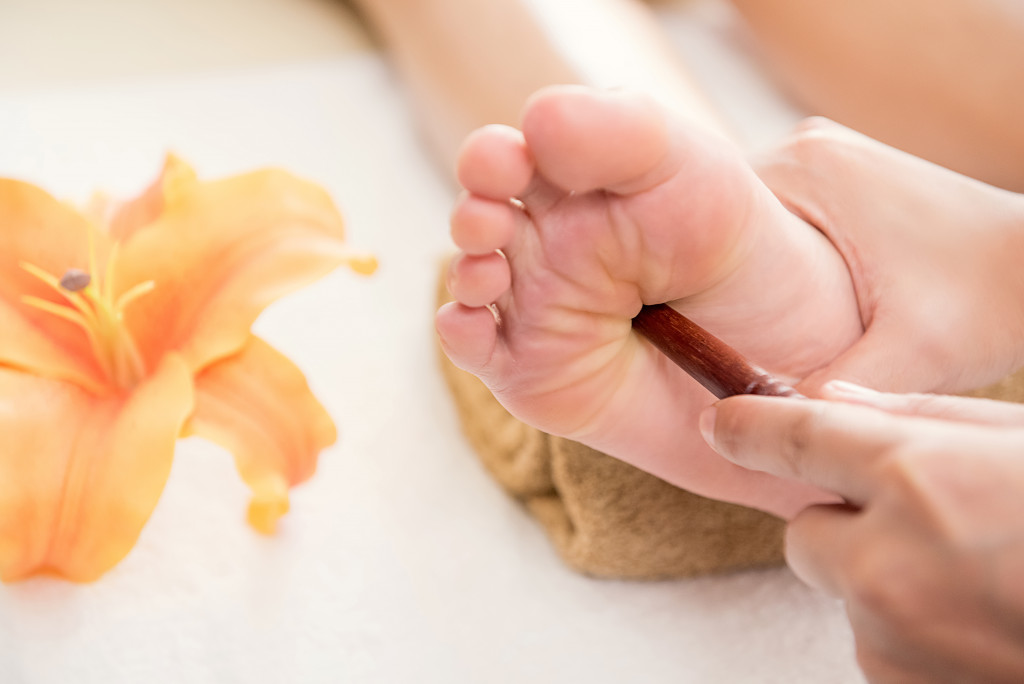 Gone are the days that we are limited to a single type of service. Massages are joining in the trend. You can now experience different types of massages popular in every country, including Swedish massage. It is a type of relaxing massage that applies light, rhythmic pressure, and strokes on the body. It also involves stretching and rotating joints.
Thai massage is rising to fame these days because it is different from the traditional massages. It is like a cross between a massage and yoga. So expect to be pulled, stretched, pressed, and, even more surprisingly, walked on.
In Shiatsu massage, on the other hand, the central theme is the application of pressure in specific points of the body to promote energy flow and to relieve pain and tension of the body.
If painful, stiff, and sore muscles and joints are your problems, a deep tissue massage is best for you. Therapists apply firmer, slower, and deep heavy strokes on the troublesome part of the body to alleviate pain and muscle injuries. Athletes and people with chronic pain favor this type of massage.
You can even experience a relaxing massage without a therapist — just order massage chairs. These chairs come with mechanisms that mimic the hand movements and pressure that therapists usually use to give patrons a massage.
Get ready to relax
So what should you expect when getting a massage? Most of the time, you will be asked to strip down to your underwear, or the spa might require you to wear loose clothing. Remember, if you don't feel comfortable doing this, just talk with your therapist, and they will gladly assist you with alternatives.
During the session, the therapist might use oils or lotion to make the massage a more pleasant and relaxing experience for you. A massage session usually lasts between 10 to 90 minutes, depending on your preference.
Keep in mind that if the pressure is too hard, just ask your therapist to apply a lighter pressure. Don't be shy; communicate any discomfort or pain you may be experiencing during the therapy.
Weigh in on pros and cons
Many people who availed a massage have done it for pain management, rehabilitation, or over-all well-being and wellness. Massage therapy is an excellent addition, together with standard therapy or drug regimen, in maintaining health and medical problems. Digestive disorders, headaches, muscle strains or pain, soft tissue injury, and even sports injuries can be eased with the help of massage therapies.
Massage therapy affects not only the physical wellbeing of a person but also psychologically.  Reduced anxiety, stress, and even improvement of self-image are just a few of the psychological or mental benefits of massage therapy.
There are numerous benefits of getting a massage, but it's not for all people. Patients suffering from certain medical conditions such as fractures, scoliosis, bleeding disorders need to consult their doctors first before getting one.
Of course, not all have the luxury or even the time to go out and enjoy a relaxing hour of massage but worry no more. Again, massage chairs are becoming increasingly popular nowadays. You can have it in your home, or even in your office. Massage chairs give you a relaxing therapy while fully clothed and on the go. Whether you will get it in a spa or massage chair, what's important is you reward yourself after a week of caring for others or working eight-to-five.