As expected, this lockdown season has caused a lot of people to spend more time in the kitchen. People all over social media have been posting status updates, tweets, and photos of home-cooked dishes that took them hours to prepare in the kitchen. Whether it's a new skill, a resurrected interest, or just part of their daily tasks, cooking has become one of America's top past times during this time of quarantines and isolations.
We dug through the internet to find what are some of the top dishes Americans are toiling and laboring over. Whether they prepare these in kitchens outfitted with professional food processing flooring solutions or with plain vinyl flooring, these are the top trending dishes online today.
10 Trending Dishes That Will Make Your Mouth Water
Dalgona Coffee
This particular Korean coffee treat has been on most of the world's radar and continues to grow in popularity. It has already become one of the central fixtures of this lockdown era.
Here's how to make one.
Banana Bread
This is another easy treat to make. All you need are ripe bananas, a pan, and a mixer or fork. It comes in different variants but at the end of the day, make it however way you want to enjoy it.
Check out Wholesome Yum's recipe for a low-carb keto banana bread.
Pepperoni and Pickled Pepper Pan Pizza
Pizza lovers will get a kick out of this awesome yet simple dish to prepare. You can choose to do this New York-style or Detroit-style. Either way, this is a sure hit for everyone in the family.
Head on to Love & Olive Oil for the instructions.
Crispy Persian Rice with Spiced Golden Chickpeas
If you want to try out something a little more exotic yet familiar, this dish will do the trick. This comfort food is yummy, healthy, and easy to prepare.
Half-Baked Harvest shows us how to work our way around the kitchen to come up with this delicious dish.
Brownies
Who doesn't love brownies? With all the variety of brownie recipes, folks just can't get enough of this rich and decadent treat. All you need to do is master the basics and once you've got the hang of it, you can be as creative as you want to be.
Here is a simple milk chocolate brownie recipe from Hummingbird High that you can eventually add your personal touch to.
Mac and Cheese with Creamed Spinach
Mac and cheese is another kitchen staple that a lot of folks enjoy. This comfort food helps distract you from your reality and makes you forget about your troubles.
While different people have different approaches in cooking this classic dish, How Sweet Eats' version will leave you wanting more.
Carrot Cake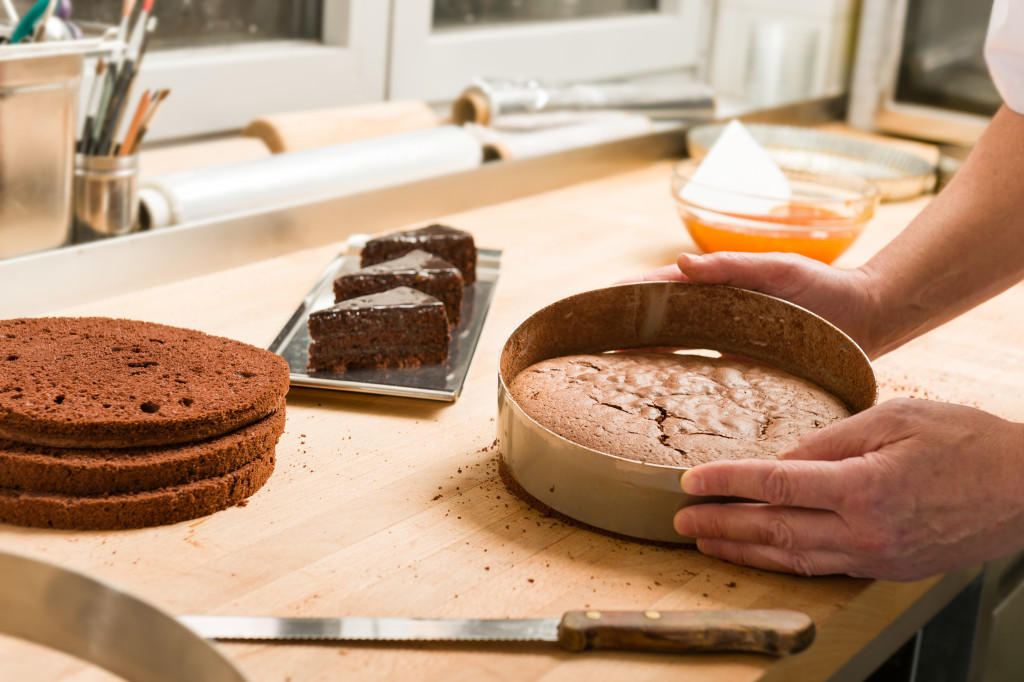 People like their carrot cakes in different ways. Some like it airy and fluffy while others like it dense and moist. However it is made, a carrot cake is always a great picker-upper.
This super moist carrot cake from Sally's Baking Addiction is to die for.
Deviled Egg
Deviled eggs, or stuffed eggs, are delicious and easy to prepare. And just like some dishes on this list, it also has several variations. However, this classic recipe from Food Network never fails to satisfy a hungry tummy.
French Onion Chicken Lasagna Rollups
Caramelized onions swimming in a creamy sauce with melted gruyere cheese over chicken strips and lasagna? Nuff said!
Hurry up and go to How Sweet Eats for the recipe!
Churros
Over the past month, churros recipes have been Googled the most which gave it a 350% increase in online searches compared to a year ago. Well, you can't blame America because these tasty treats are irresistible.
The Cooking Foodie demonstrates how to make the perfect churros.
Whatever it is you're making — whether out of hunger, boredom, or interest — always make sure to keep your hands and your workstation clean and sanitized.