When you've booked a luxurious ship cruise bound for the Mediterranean, the inside of your cabin is the last place you'd want to be stuck in. Of course, you'll be out on the decks, wearing your sundress and fashionable wide-brimmed hat, soaking up the sun.
There's a downside to this picture-perfect scenario: your skin takes the brunt of all the hours spent on the decks. If you're not diligent with sun protection, you might return home, not with a lovely tan, but with a bad sunburn.
Staying inside isn't good for your skin, either. When you are indoors, your skin contends with recycled cabin air. It gets stuffy, and your skin responds by being dry, itchy, or flaky. Not a picture of an elegant vacation.
The solution? Bring your skincare routine on board with you.
Sunscreen, Sunscreen, Sunscreen
The sun shines brighter on this part of the world so your skin might be in for a bit of a shock. Arm yourself with a high SPF concentration. SPF 30 is ideal as it blocks 97% of UV rays. But you could go for SPF 50, too, which can block about 98%. No product can really block 100% of UV rays.
Apply it about 30 minutes before leaving the safety of your cabin room, and reapply every two hours. Use about 2mg of sunscreen per square centimeter of the skin. This is about a shot-glass amount for the exposed areas of the body. Your face is entitled to a nickel-sized dollop.
And the tinier your bikini, the more sunscreen you should put.
Hydration is Paramount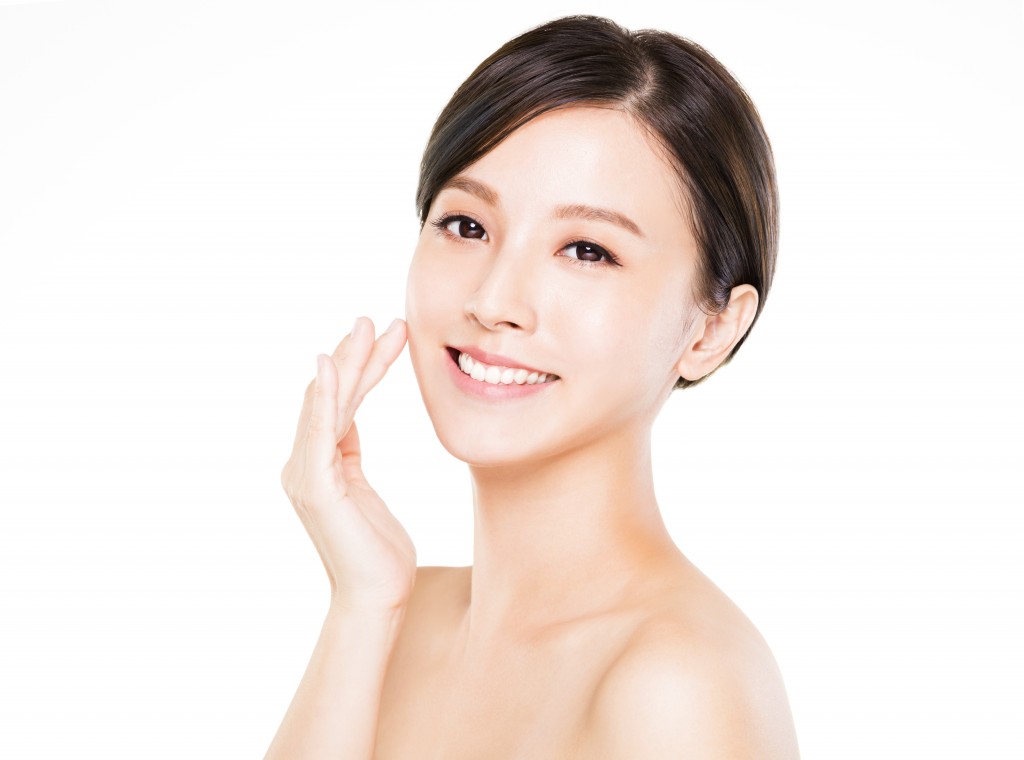 It would be a sad affair to be surrounded by gorgeous waters, but sport skin that's itching for hydration. All the recycled air pumped through your vents and into your cabin room dries out your skin. Your armor? Moisturizer. Apply after showering, when the skin is still damp, to lock moisture in.
Ideally, the face should be moisturized twice: before heading out in the morning and before going to bed. Use hand cream, too, after washing your hands.
Pack your lip balm and moisturizer in your day bag. Your skin could use an extra boost while you're exploring a cruise port. If there's still room, throw in a rosewater facial spray. Its low pH of 5.5 helps restore the skin's natural balance. Rosewater soothes the skin and prevents skin irritation. On top of that, it smells heavenly.
Treat Your Skin, Too
You're on vacation. That means your skin is, too. On your final night on the ship, treat your skin to a lovely aloe vera mask. Aloe vera, which contains 18 amino acids creates a cooling effect on your face, soothing sunburn and sealing moisture in.
For an even more luxurious skincare routine, use the entire caviar collection for your day, night, and eye cream, every day. You enjoy the sea in all its glory, why not use it to nourish your skin? Caviar-infused products leave your skin smoother and more radiant.
With all these in place, you're sure that you won't be bringing home a nasty sunburn or damaged skin. All you'll carry as you disembark the ship are memories, IG-worthy photos, and a healthy, just-got-back-from-the-Mediterranean glow.