One fun way to experience another country is to get to know it through its music. Music is like a time capsule. It tells you a lot about the identity and interests of a specific period that other experiences may not be able to.
While waiting for travel to become safer, why not take a virtual London tour through the lenses of one of the biggest boy bands of recent times? Who better to take you on an English trip than One Direction, right?
Just a little tip: this trip will be more fun if you sing along. Review the music, watch the music videos, and ready your vocal cords. Kick your preps up a notch by taking singing lessons in the meantime!
But First, Why One Direction?
As one of the most memorable British acts of the 2010s, why not? They have several music videos that prominently feature famous London landmarks that both Directioners and casual tourists will definitely recognize.
Fangirl/fanboy or not, watching One Direction music videos feels a bit like getting to know the London of six to 10 years ago. I think this is even a cause to get more excited about traveling again. It's interesting to see how places evolve with time.
1D Songs and London Landmarks
Not all 1D music videos were filmed in London. But here is a shortlist of their London-shot videos and a few tips to help you when the time comes to visit.
One Thing: Open-top Bus Tour
The "One Thing" music video saw the boy band taking a London tour on a double-deck bus. Some famous locations you may notice in the video are Millennium Bridge, Trafalgar Square, and the Parliament.
Trafalgar Square is the place where the five members did a live performance in the music video. The area is a historical landmark, made to remember the British victory against French and Spanish troops during the Battle of Trafalgar. The place is riddled with statues and fixtures commemorating historical figures, so take the time to look at them all when you visit.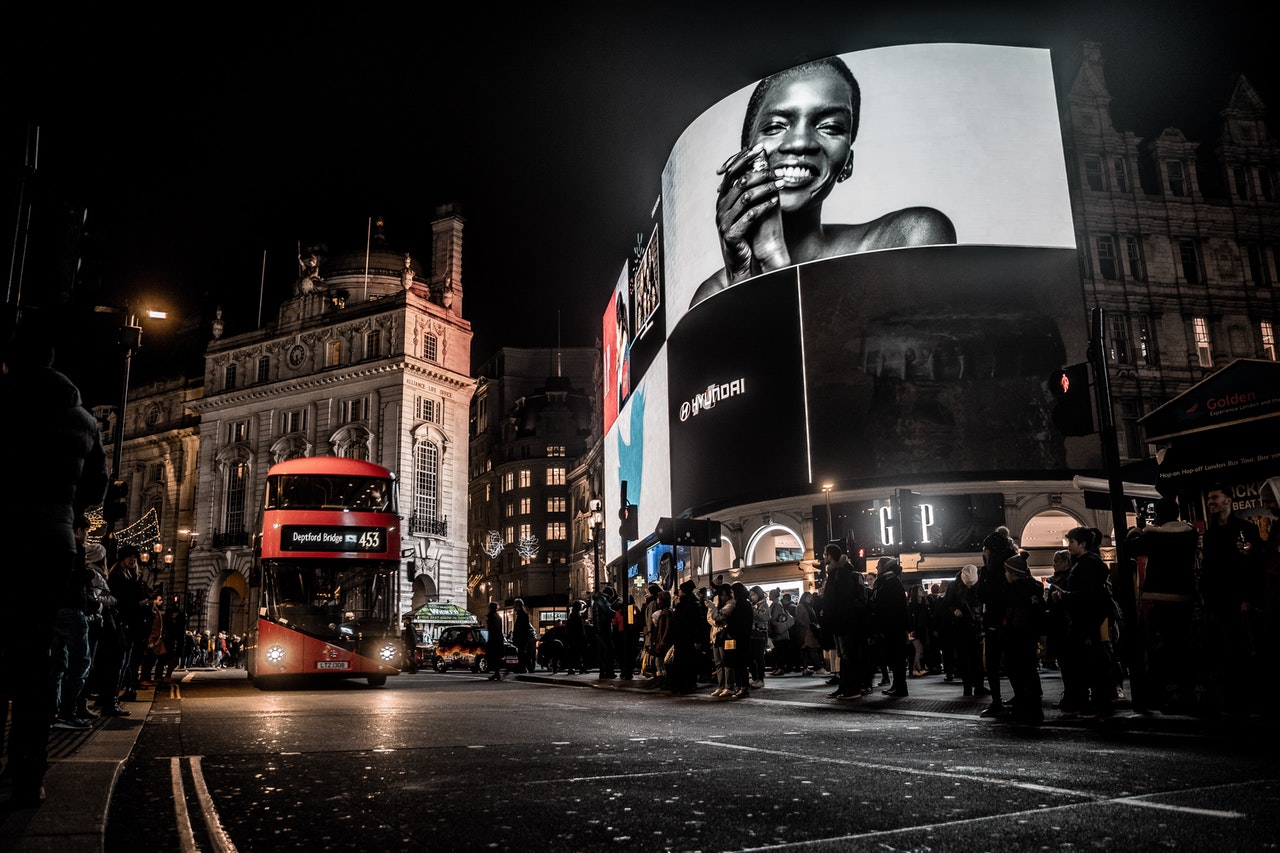 One Way or Another: 10 Downing Street
"One Way or Another (Teenage Kicks)" is a cover/medley of American band Blondie's "One Way or Another" and The Undertones' "Teenage Kicks." The music video was shot in various locations in Africa, New York, Tokyo, and London. It was released in support of Comic Relief, a British charity.
In one of its scenes, you can see the members up to some funny shenanigans with then-Prime Minister David Cameron. This was filmed in 10 Downing Street, the official residence of the British prime minister. The area is, unfortunately, not open to the public for safety reasons.
But don't worry because a copy of the 10 Downing Street door exists in London. Just visit 10 Adam Street, which is nearby from The Strand. To the untrained eye, it looks similar to the iconic 10 Downing Street black door!
Midnight Memories: River Thames and Tower Bridge
This is another music video where they go around London, but they do it at night. In this one, they take a boat ride on the River Thames. There are many available cruises with different offerings, but I suggest you go for one that allows you to hop on and hop off at various landmarks. It saves you a lot of walking!
The boys also climb up Tower Bridge, one of the most recognizable London landmarks. Aside from being a stunner from afar, the tower also lets you climb up to get a thrill from its glass-bottom walkways.
Night Changes: Museum of Natural History
Harry Styles' ice skating scenes were shot at the London's National History Museum skating rink. Yes, the National History Museum has its own ice skating rink! This place is trendy during the holiday season.
Should you wish to go skating here, I advise you to wear thick socks because the skates may be a little uncomfortable. You are also allowed to bring your own skates if you have a pair.
COVID-19 Setbacks
The effects of the COVID-19 pandemic have put a pause in tourism for many countries. The United Kingdom has been similarly affected.
This means temporary closures for tourist attractions and popular landmarks until the situation gets better. Tourists may not even be allowed entry to the country at all. As guidelines can change daily, regularly check airport and airline protocols and the statuses of tourist spots to get accurate information.
While waiting for wide vaccinations and the easing of travel restrictions, feel free to live vicariously through One Direction's music videos! It's safe, fun, and will give you a good time until the world returns to normal.