We all love movies. Who doesn't, right? Especially those that have something to do with the field that we're in.
Whether you're a surgeon, a nurse, a med tech, or a med student, drop what you're doing now and watch these movies. Of course, if you're needed in the operating room and have a needle holder in your hand, you need to get the job done first.
9 Must-See Movies for Medical Practitioners and Aspirants
1. Patch Adams (1998)
Starring: Robin Williams, Monica Potter, Philip Seymour Hoffman
This classic, feel-good movie is loosely based on the life of American physician, comedian, clown, and social activist Dr. Hunter Doherty "Patch" Adams. The late Robin Williams played the role of the unconventional doctor whose unconventional ways have brought not just laughter but healing and life to his patients.
2. The Doctor (1991)
Starring: William Hurt
The movie tells about the story of Dr. Jack McKee, a heart surgeon whose life was transformed dramatically as he gets a taste of his own medicine (pun not intended). This is a great introspective movie that should help medical practitioners to be more empathetic to patients and the patients' families.
3. Something the Lord Made (2004)
Starring: Alan Rickman, Mos Def
This made-for-TV production stars Mos Def as Vivien Thomas and Alan Rickman as Alfred Blalock, pioneers of modern heart surgery. Set in the 1930s, it follows the story about a black janitor who overcame poverty and racism to help change the landscape of modern medical heart treatment.
4. Gifted Hands: The Ben Carson Story (2009)
Starring: Cuba Gooding, Jr.
The story follows the life of brain surgeon, Ben Carson, and his important contribution to the medical society, overcoming all the challenges and difficulties that came his way. He is well-known for his 22-hour surgical work on the conjoined twins in 1987.
5. Awakenings (1990)
Starring: Robin Williams, Robert De Niro
Based on Oliver Sacks' 1973 memoir, the movie tells the story of Dr. Malcolm Sayer discovers that a drug used to treat Parkinsons' disease can also help revive comatose patients. Both Williams and De Niro dish out stellar performances that are sure to bring tears to your eyes.
6. Girl, Interrupted (1999)
Starring: Winona Ryder, Angelina Jolie, Whoopi Goldberg
The movie stars Winona Ryder as Susanna and follows her life in a mental institution where she was admitted after a suicide attempt. She then meets and befriends a group of other disturbed women who have affected her life deeply.
7. Doc Hollywood (1991)
Starring: Michael J. Fox
Doc Hollywood is one of those typical movies about a hotshot, big-city guy who moves to a small town who thinks he's bigger and better than everyone who lives there. It just so happened that this time, the character is a doctor whose head got a little too big for his scrubs.
8. Concussion (2015)
Starring: Will Smith, Alec Baldwin
This 2015 Will Smith-starrer follows the story of the real-life physician, neuropathologist, and forensic pathologist, Dr. Bennet Omalu. It is a movie of David-and-Goliath proportions where Omalu goes against the National Football League in hopes of preventing more sports-related deaths.
9. M*A*S*H (1970)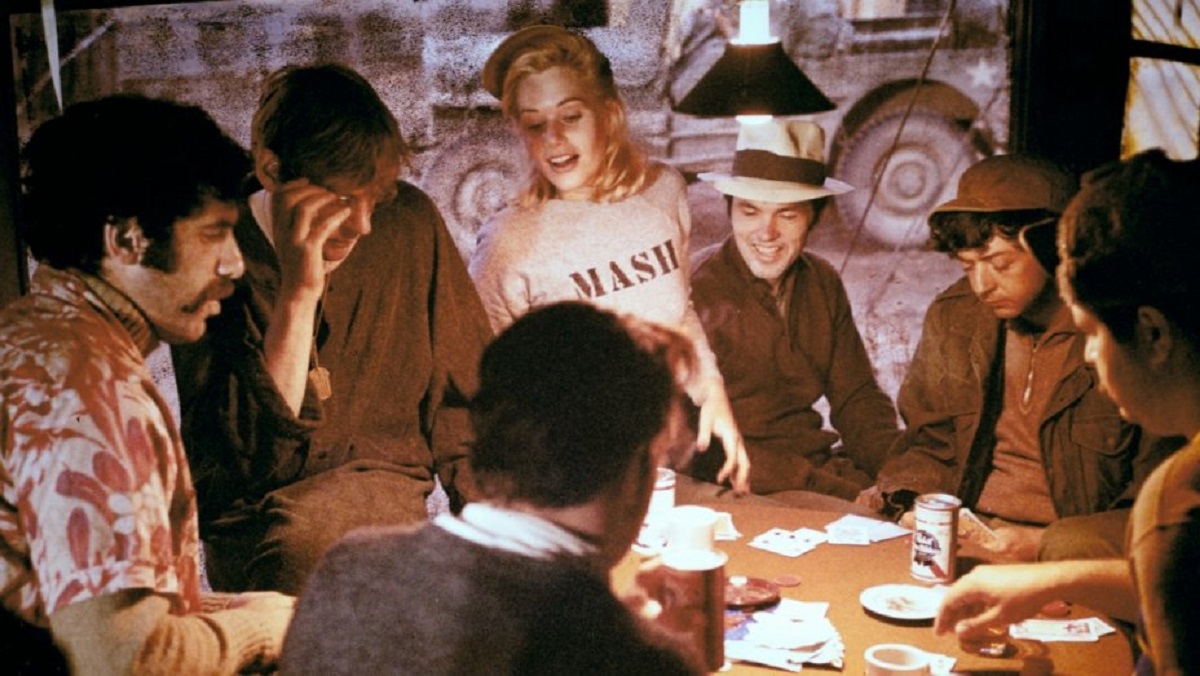 Starring: Donald Sutherland, Elliott Gould
This Robert Altman black comedy will forever remain one of the best doctor movies in the annals of Hollywood. Based on MASH: A Novel About Three Army Doctors, it follows the (mis)adventures of a group of doctors in a Mobile Army Surgical Hospital set in the Korean War.
If you haven't watched any of these movies yet, make sure to set aside some time to catch them and be reminded why you're in this industry in the first place.