Summer is here, bringing with it bright, sunny days and scorching heat. It's the perfect season to go out and dazzle your friends and family with your outfit choices.
Don't let the warm weather hinder your flair for fashion. Here are six summer outfits that you can rock, whether you're just lounging at your ready-for-occupancy condo or heading out for a party.
Perfect Pairings
Mix and match the items in your wardrobe to create the quintessential summer look. These cool combos will no doubt make you look sensational.
High-Rise Shorts and Bralettes
If you want to show off some skin, you can go for a pair of high-waist shorts and a bralette. Match your favorite high-waisted denim shorts with a light-colored lace bralette for a chic, trendy outfit. If wearing just a bralette seems too much for you, you can always cover up with a light cardigan, a sheer shirt, or even a loosely knitted top – all of which will conceal some skin but will not hide the delicate beauty of a bralette.
If you want to look edgy, you can even wear a bralette over a crew-neck shirt. Daring and unexpected, this combination will have you turning heads.
Miniskirt Suit Sets
This business casual trend is perfect for women on the go. Miniskirt suits allow you to enjoy both the warm weather outside and the cool air of your air-conditioned office, all while looking like you mean business. You can choose from a vast selection of miniskirt suits since they come in both plain colors and vivid patterns. Just make sure that it is short (but  not too short for the office), slim-cut, and stylish.
Crop Tops and Jeans
The t-shirt and jeans combo is old hat. Fortunately, you can spice it up by wearing a crop top. Crop tops retain the classic look of the t-shirt while being a little risqué. This evens out the heaviness of the denim jeans, too. Try wearing a graphic crop top with some artfully ripped pants, or a cropped button down shirt with skinny jeans. These combos will definitely take people's breaths away.
One-Piece Outfits
Midi Dresses
Though wearing shorts and miniskirts is popular during summer, midi dresses – which end mid-calf – are also perfect for the season. Whether casual or formal, these dresses are eye-catching, elegant, and create such a wonderful look when styled with the perfect accessories. You can wear your midi dress with any kind of footwear. Pair it with sneakers for a casual feel, strappy heels for a more formal look, or even boots for an added edge.
Rompers
Also known as a playsuit, a romper is a one-piece outfit which combines shorts and a shirt, and is ideal for the dog days of summer. Rompers have a loose fit, which makes them very comfortable and stylish. You can get a solid-colored romper that you can dress up or down, depending on the shoes and accessories. Meanwhile, a patterned romper creates a visually striking look without having to add on extra pieces.
Jumpsuits
Jumpsuits are one-piece outfits that come in many styles. They can be ankle-length or calf-length, sleeved or sleeveless, solid-colored or patterned, straight or wide legged, and much more. With so many variants, part of pulling off this outfit is finding the right jumpsuit for you. Consider where you are going to wear the jumpsuit and what kind of look you're going for. Once you know this, then you can choose the jumpsuit that's right for you.
While jumpsuits can be worn on their own, they can also be enhanced with some accessories. You can belt it, wear dazzling jewelry, or even put a shirt underneath. These will add interest and highlight the jumpsuit while breaking up its monotony.
General Guidelines for Summer Clothing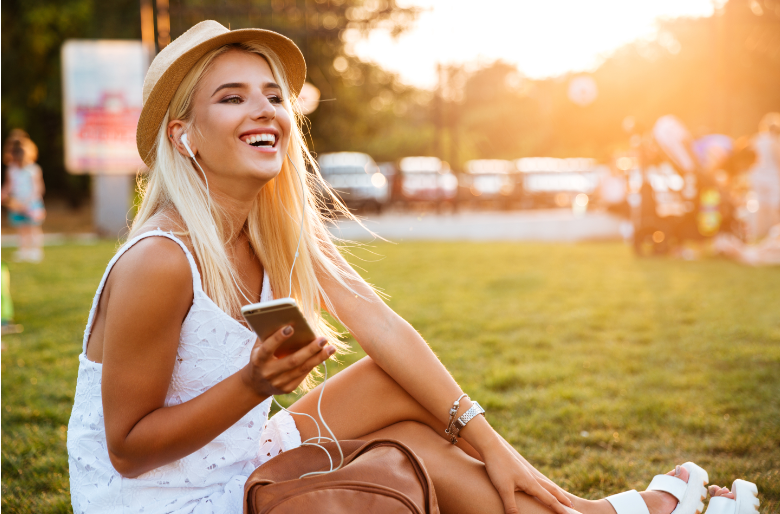 No matter what outfit you go for, there are general guidelines that you should know when assembling your summer attire. These will help you stay comfortable and fresh despite the hot weather.
Stick to Natural Fabrics
Natural fabrics, like cotton, cashmere, silk, and wool, absorb the sweat from your body, allowing it to evaporate into thin air. These materials also breathe, which can aid in keeping you feeling fresh. Meanwhile, synthetic textiles such as rayon, polyester, and nylon do not breathe and do not let your sweat dry the way that it should.
Go for Lighter Colors
During summer, stay away from dark colors like black, blue, or violet. These colors absorb and trap heat, which may make you feel hotter. Meanwhile, lighter shades such as white, beige, yellow, pink, and the like reflect the sun's rays back into the atmosphere, keeping you cool and breezy.
Dress for Comfort
In the end, what matters most is how confident you feel in the garment. You can be fashionable without sacrificing comfort. After all, what is the point of dressing to impress when your clothes and accessories are bringing you discomfort?