Doing a major home renovation is a thrilling prospect when you skip to the parts of choosing a paint color, new fixtures, fittings, and seeing the final results. But the reality is far from pretty. There are challenges and unforeseen issues that come along with home renovations.
Most families who decided to undertake a major home renovation chose to live someplace else temporarily. Others decide to tough it out and stay at home for the whole duration. As the pandemic continues to pose a threat to the health and safety of all family members and workers, it is best to take some precautionary measures to ensure a risk-free environment.
Apart from ensuring a COVID-free home during a major renovation by making the place well-ventilated, building temporary plastic walls, and providing alcohol and sanitation kit, there are other aspects you need to take into account to save your sanity and wallet. Check out this ultimate survival checklist if you plan to undergo a major home renovation today.
Take a Step Back Before DIY-ing
After watching several home improvement series it might be tempting to take on the renovation yourself. With so much free time at hand, a Do-It-Yourself renovation gives you a sense of accomplishment and is a great way to save money.
Pulling off a DIY may seem sensible if you have certain expertise, like plumbing and electrical. However, you need to think twice about doing a DIY if the project is something you are unfamiliar with. A DIY may even cost you more than if done by an expert. And worst of all, it may cost you a trip to the hospital.
Set a Realistic Budget
The most important step to take before plunging into a major home renovation is to consider your budget and finances. Get in touch with multiple contractors to request cost estimates.
You should include in your project budget permit costs, labor and building materials expenses, and the costs for cosmetic touches and home decorations. Allocate an additional 10% of your total budget estimate for the contingency fund.
Find a Good Contractor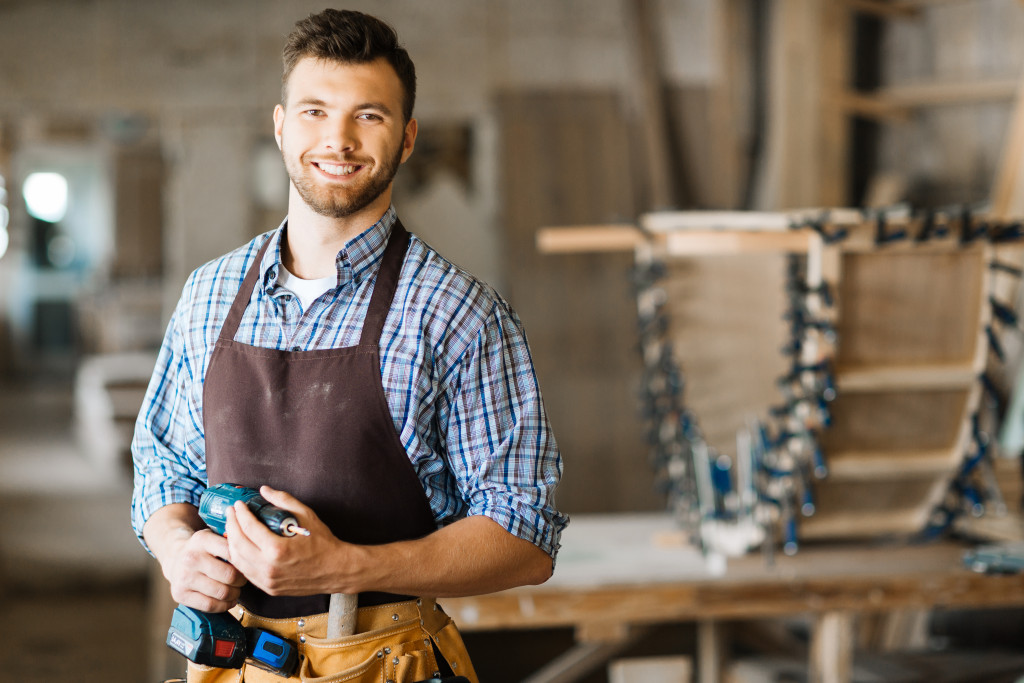 The next important thing to consider when doing a major home renovation is hiring the right contractor for the job. Although it's inviting to select a contractor based on cost estimates alone, you should consider the following aspects:
Years of experience;
References;
License and certifications;
Certificate of Insurance; and,
Payment schedule.
It is equally important finding a contractor who understands your vision.
Build a Timeline
Once you have found the right contractor to help you with your home renovation, it is time to spread out your calendar and set a realistic timeline.
If you are hoping to have the project completed by a specific date, work your way backward to find the start date of your home renovation. Take into account the time needed for cleaning out the project area, material shipping delays, and unexpected issues that might come up.
Confine Pets and Kids
The last thing you want to happen when doing a major home renovation is for your little ones and pets to get hurt or cause injury to a contractor's staff.
Toddlers are inherently curious and pets easily get irritated by loud noises and strangers. Take precautions to ensure their well-being by installing safety gates and electrical safety coverings. You could even have your four-legged family member enrolled in a dog boot camp.
Consider Alternative Living Space
It is a good idea to set alternative living spaces before the renovation mess starts to happen. It can be tedious for your family when renovating a major area of your home, such as the kitchen or bathroom. You can transform your laundry room as a makeshift kitchen area, or use a spare bathroom then the other one is being remodeled.
Manage the Spread of Construction Dust
Nothing is more annoying than construction dust. It can get all over the place and furniture if you do not have a foolproof plan to mitigate its effect.
If there are items you need not access during the whole renovation process, it is advisable to pack them away to avoid getting them coated with construction dust. You can even up your game by installing magnetic air vent covers in areas that are not being renovated. Sealing the doorway between your living space and the renovation area is also a good practice.
Set up a Storage Areas in Advance
A major home renovation project typically requires moving furniture, appliances, and other home decorations to a safer area. If the space in your home allows, you can set up a temporary storage unit. An offsite storage area is the most viable solution if you do not have a spare room in your house.
Learn to Think on Your Feet
There are many instances during a renovation project when you have to quickly make a decision especially when things do not go according to plan. Mentally prepare for these critical events. You can begin doing research as early as possible or ask for the assistance of a professional or a trusted friend if you do not have the knack for designs.
Prepare Yourself for Any Hiccup
Other than all the above-mentioned preparations, it is necessary that as a homeowner you are mentally prepared for any unexpected chaos that might occur. It is only natural that you want everything to go smoothly as planned. Try to develop a this-too-shall-pass attitude to weather the days when things do not turn out as you imagined. With these tips at hand, you will surely have a successful home renovation amid this pandemic.