A lot of homeowners tend to ignore their staircases when talking about interior design. They fail to see the opportunity of making a style statement through this major part of the house. Staircases are more than just an essential structure. They can also be used as a significant design feature.
If you're thinking about renovating or redecorating your home, consider including the staircase in your plan. There are many ways to upgrade your stairs and make them stand out as a focal point of your abode's interior design. Another good news is that you don't have to spend a lot on such a project. Here are some tips and ideas on how you can give your staircase a great design upgrade:
Go simple
If you want to mellow your stairs down for a simpler minimalist look, you can replace those outdated handrails with just one rail on one side of the steps. This will give the area a clean and airier look in an instant. It will also provide an undisrupted view of your home's interior.
Create a rustic appeal
Wooden stairs never go out of style. They make a stunning addition to any home and lends a warm and homelier appeal. Look for a supplier of timber steps treads, and they will provide you with an array of options to give your home a rustic but classic style.
Repurpose the landing
You can also change the look and feel of your stairwell by altering its base landing. Use the area to display accessories such as vases and sculptures. If you want a more interesting décor, get that antique piano from the basement and put on display on the landing. Add good lighting to the area to highlight your stairs. How about creating a humble reading nook?
Hang artworks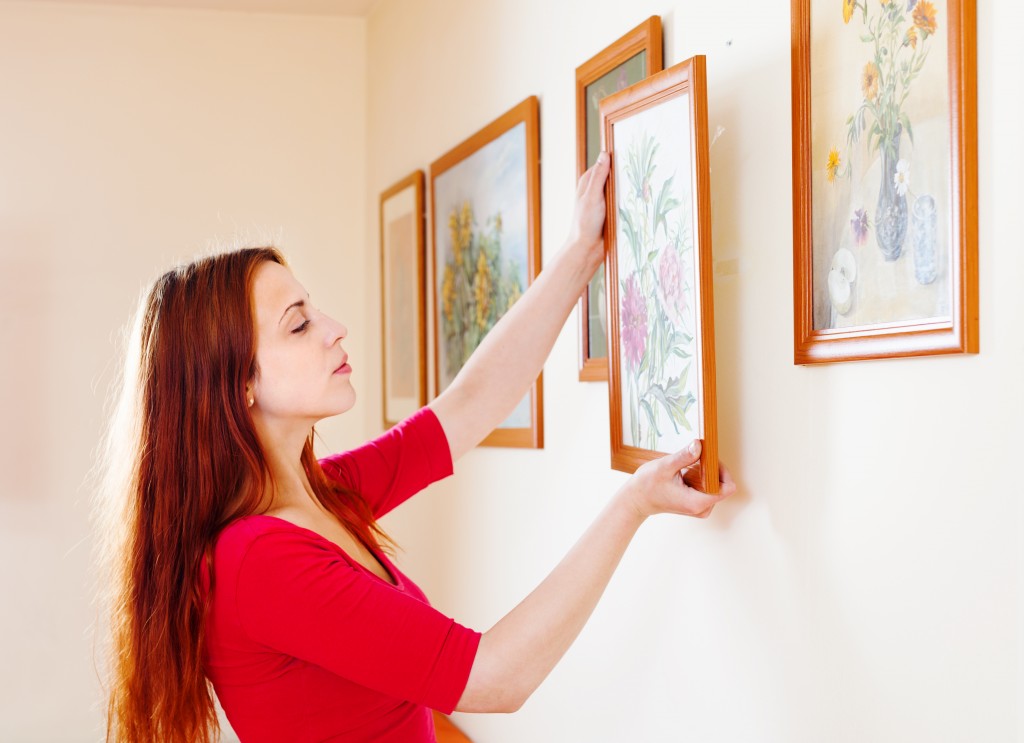 Sometimes, you don't have to touch the stairs to make them look better. The wall beside them is actually a good place to hang your children's artworks, family pictures, and other framed arts and memorabilia. Now you got a stair and a gallery in one! If your stairwell has neutral colours, make the area more interesting by displaying colourful artworks. The pop of colour will surely draw attention to your stairs.
Go black
If you want to add an air of sexy sophistication to your house, you will never go wrong with a black staircase. You can either have new steps installed or simply paint the old one with black. Check out some stair painting tips and tricks. You can partner it with glass panels or aluminium railings for a sleeker, cleaner, and more modern look.
Pattern it up!
If you think that your steps look too plain and simple, infuse some cool vibes by adding wallpaper on the risers. You can go from formal to fancy, from simple lines to botanical patterns with your choice of wallpaper. The peel-and-stick wallpaper is a fast and easy way to upgrade your staircase.
There are many ways to decorate your staircase and make it more interesting and stylish. All you need is a little bit of creativity and a sense of style. If you think that a complete renovation or restoration is needed, work with reputable professionals to ensure the success of your project.