You might be like the rest of the world right now — spending way more time at home these days due to COVID-19. As you spend time at home, you're not just protecting yourself and your loved ones from the virus; you're also starting to notice the little things at home. In fact, you may have fixated on imperfections — like outdated wallpaper, run down furniture or an aging carport in your home.
Since you have more time at home nowadays, now is the best time to work on a project that will spruce up your home and temporarily distract you from the pandemic. Fortunately, many hardware stores are offering online services with curb side pickup or deliveries, so supplies shouldn't be a problem.
As long as you're handy with a paintbrush and a few basic tools, you can easily tackle the following home improvement projects.
Give Your Furniture a Facelift
Do you have furniture sitting around that needs some tender loving care? All you need are a few tools to transform old furniture into new statement pieces.
For furniture that needs new paint jobs, you'll need cleaning solutions (e.g. alcohol), sandpaper, paint and a good quality primer. You can also add new knobs, drawer pulls and more to upgrade the look of your furniture. Furniture facelifts are relatively inexpensive projects that guarantee an instant change, not just in your furniture, but in any room.
Add an Accent Wall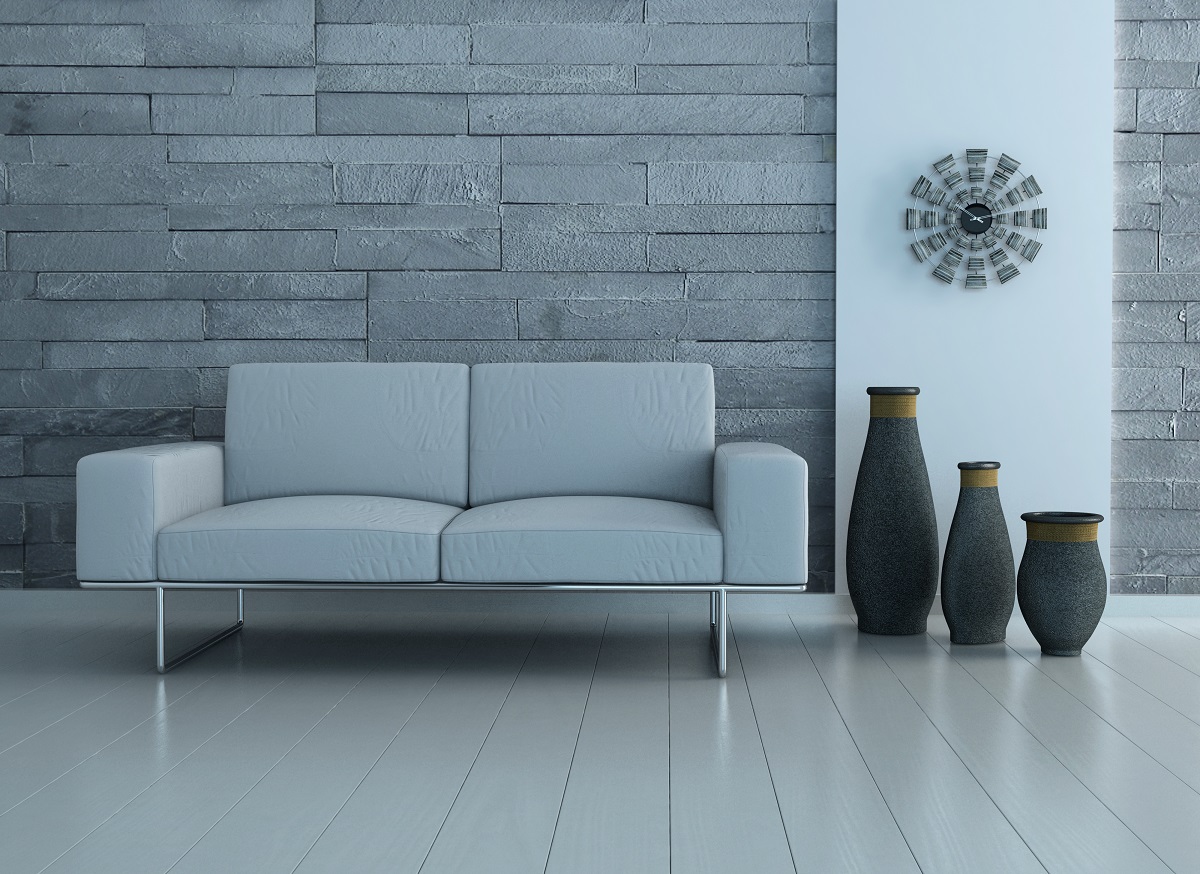 A fresh coat of paint can transform any space. If you do not have the patience to repaint an entire room, however, consider creating an accent wall. Throw a fun pattern or a pop of color on a feature wall. Try a fun vibrant color or a darker color to add contrast to the room. If you want to be more advanced with color matching, use painter's tape and complementary colors to create geometric designs.
If you're intimated by paint, put up patterned wallpaper. Due to stay-at-home orders, finding a professional to install the wallpaper might be difficult. Fortunately, there are plenty of alternatives, such as a paperless wallpaper option or removable wallpaper.
Start an Urban Garden
Adding some greenery to your home can detoxify the air, bring nature close to you and improve the mood of your home.
Add some plants to your home by putting together an urban garden that houses vegetables, herbs and other varieties of lettuce. When building up your garden, make sure the garden has an adequate drainage to prevent moisture build up — aka the culprit behind most plants disease. Also, consider sunlight and water.
Paint Your Countertops
If you're sick of outdated or plain countertops, investing in new ones isn't always an option. A more affordable way to change your countertops is to paint them. All you need is a primer, paints, sealer and a sea sponge.
De-Clutter
Thanks to the quarantine season, you have more time to de-clutter your home. Clean and de-clutter at least one space in your home to avoid becoming overwhelmed.
The quarantine period can still be a productive one, especially if you focus on improving your home. Transform your home and liven up your mood by doing one (or more) of the home improvement projects above.