Moves often require at least two to six weeks of planning and preparation. This depends on how far you're moving, the type of place you're going into and out of, and the number of things you bring. In intrastate moving, movers are usually required to register and identify themselves within that state. For instance, local moving companies in Fort Lauderdale are registered with the Florida Department of Agriculture and Consumer Services (FDACS).
It's important your mover is registered with this government agency before they handle your moving and storage needs. In addition, remember that summer is the busiest season of the year for a move. Increase your chances of booking a moving service by avoiding the months of May to August in favor of the spring or late fall months. Moving costs usually depend on factors like cubic footage, hourly rates, elevator charges, packing and unpacking services, and number of items.
Liability
Moving companies usually come with insurance coverage and legal liability valuation. This means they are partly liable where items are lost or damaged. This is especially relevant in case goods are affected because of the mover's negligence. Movers also cover damage liability for motor vehicles when it comes to bodily injury and property damage.
Services
Packing and Unpacking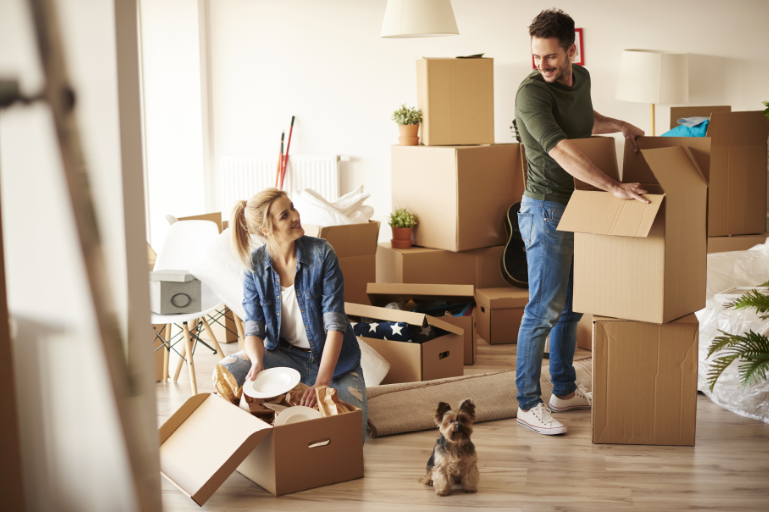 Movers usually have packing and unpacking services. They will charge you for their labor, as well as for the containers and packing supplies used. You may need their help if you're short on time or are overwhelmed with the amount of things you need to pack. They are experienced and can quickly, easily, and safely pack fragile items, large objects, and heavy things.
If you decide to employ their help, they'll usually come a day or two before the actual day of the move. Before they arrive, set aside your personal items and whatever you may need during the move and right after the move.  This may include changes of clothes, emergency medicine, and important documents. Separate them in advance to ensure they are not accidentally packed. Ideally,  you should be there to provide direction for the movers so items are organized the way you want them to be and you have a general idea of where each of your things is.
You may also be too busy to unpack once you get to your new place. Movers can take care of laying out your items and moving them to specific rooms so you won't have to do this yourself.
Storage and Inventory
Most moving companies provide storage services. When preparing a move, you can pack up your things early and temporarily send them to storage so you won't have to pack so much closer to the moving date. However, keep in mind that additional handling of your items increases the risk of damages.
A mover will normally create an inventory list of items before they are loaded onto the moving van. This document includes information of conditions and preexisting damage of your items. Make sure you agree with their determinations and get a copy of the list for your records. This can reduce liability concerns on loss and damages later on.