The upcoming summer months should be an exciting adventure for the family. With the recent vaccine rollout, some areas might have become more lenient with the quarantine protocols. Before you head out of your house, however, you should familiarize yourself with your area's updated COVID-19 guidelines.
The summer months can become extremely hot, especially with the recent changes in our global climate. For those staying at home, you should make an effort to modify your house to keep it cool for the upcoming warm months. Consider air-conditioning installation to manage your home's temperature effectively. This can help your family feel more comfortable during this time.
With a more hopeful season this year, you could start looking for safe outdoor activities for the family this summer. Look for outdoor and breezy activities to do with the family to help you bond over your vacation time.
How to Cool Down Your Home
The heat can become overbearing sometimes over the course of the summer. During this time when the family stays home most of the day, your house should be ready for the incoming heat. Cooling the home should be your top priority to avoid overheating during these warm months. Below are some tips on how to keep things cool this summer.
If you have windows facing north or west, make sure to keep those window blinds closed. This will help cool down the temperature in your home by minimizing the heat sources. You could also invest in block-out curtains to serve as a shield from the harsh sun.
For those who have ceiling fans at home, make sure that it works at its most efficiently. Adjust your ceiling fan to rotate counter-clockwise during the summer to help push the air straight down. This will create a cooling effect in your house.
You should also mind your clothing during the warm season. Consider opting for cotton fabrics when it comes to clothing. The lightweight and breathable fabric will let your skin feel better under the heat.
These are some tips on how to keep things cool during the summer. You should focus on making your home comfortable for the family these days so that you can enjoy your family time better.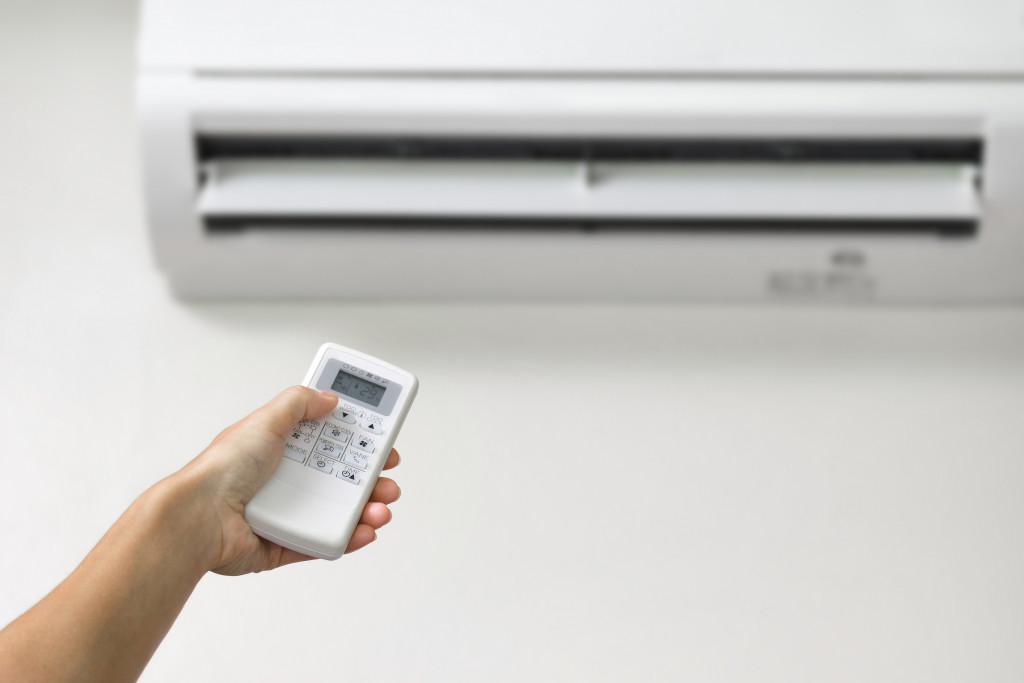 Avoiding Heat Stroke During The Summer
As summer nears, you and your family should take safety precautions against heat-related illnesses. The summer heat can get intense quickly, and you should be prepared with first-aid kits and emergency contact numbers in case anything happens. What is more important is how you take steps towards preventing these extreme cases. Here are some tips for preventing heat-related conditions during the summer.
As much as you can, you should stay in an air-conditioned room. If you are worried about your utility bills, you can opt to turn the air conditioner on for only a few hours to cool down the room's temperature. You can switch to an electric fan afterward if you need the air to circulate.
Limit your outdoor activities to cooler days only. Going out in extreme heat might cause heat exhaustion or heat stroke, which can be dangerous. If you have to go out, you should take breaks under shady areas to adjust your body temperature.
Keep yourself hydrated at all times to help regulate your body temperature. This will also prevent you from being dehydrated, which can also be dangerous. Make sure you always have a water bottle handy so that you can remember to take a sip every few hours.
During the warm months, we often get distracted by our summer activities and bonding sessions with the family; however, we should watch out for health concerns related to heat exposure. The summer heat can become intense, and we should be cautious when we spend time outdoors under the sun's heat.
There are a lot of activities you can do during the summer with the whole family. Whether you choose to stay indoors or outdoors during cooler summer days, there are endless possibilities for summer activities for you and your kids to enjoy.
Kids are often on vacation during summer, so this is a time for family activities. Despite being busy at work, you should always take a moment to spend time with your kids. Family time strengthens your bond as a family unit and should be given priority, especially during your kids' growing up years.
Make this summer memorable by being creative with your family's activities. Your kids will appreciate the time and effort you will put into gathering the family together.