Outdated-looking homes can be a turnoff for potential homebuyers. If you're considering selling your home, it's essential to ensure it looks its best. A few simple renovations can go a long way in making your home look more modern and appealing to buyers, increasing the chances of a sale by a significant margin. And even if you just want to freshen up your home's look for your own enjoyment, these tips can help you achieve the results you're after.
1. Start with a fresh coat of paint.
A new paint job is one of the quickest and most affordable ways to give your home a facelift. When choosing paint colors, opt for light and neutral hues; these are more likely to appeal to a broader range of buyers. If you have time and budget for a more extensive project, painting your home's exterior can also make a big difference.
Avoid using dark or bold colors, making a space feel smaller or dated. Older homes with outdated wallpaper can also benefit from a fresh coat of paint. Remove any old wallpaper and apply a neutral paint color to the walls before putting your home on the market.
2. Update your hardware and fixtures.
One of the easiest ways to make your home look more modern is to update your hardware and fixtures. This includes cabinet pulls, door handles, faucets, and light fixtures. Having shiny, new hardware can make a big difference in the overall appearance of your home. You can find them at most home improvement stores, and installing them yourself is relatively easy.
Of course, you want to choose hardware that matches the style of your home. Opt for classic hardware in finishes like brass or bronze if you have a more traditional home. For a more contemporary look, go for hardware with clean lines and a brushed finish. Avoid overly ornate or trendy pieces that could turn buyers off.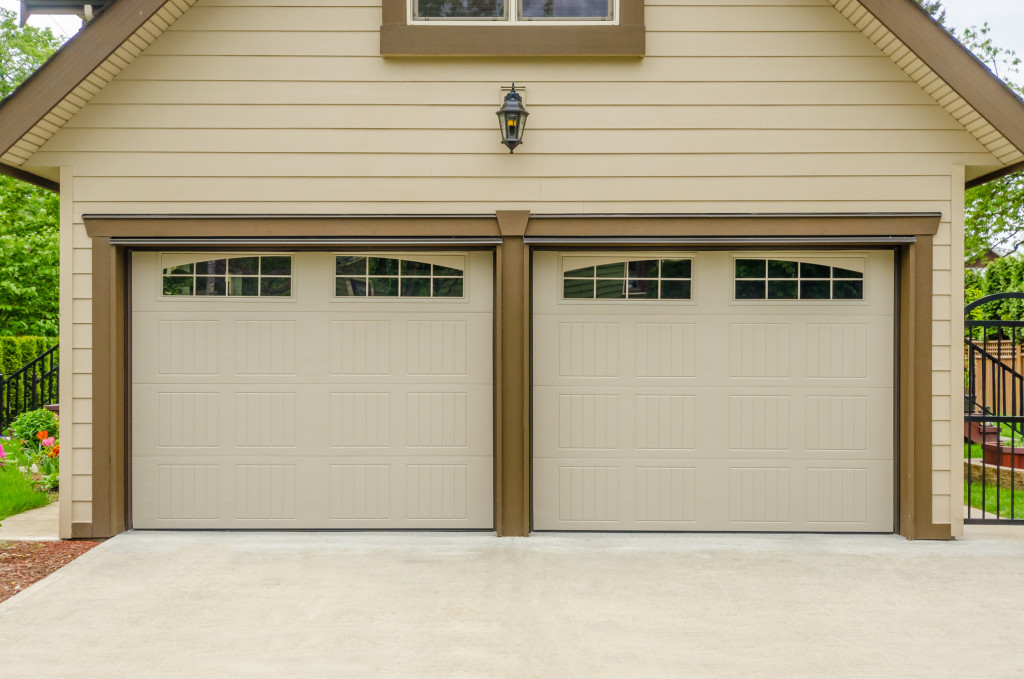 3. Redo your driveway and walkways.
Your driveway and walkways are some of the first things potential buyers will see when they pull up to your home. If they're cracked, stained, or otherwise in poor condition, it will give buyers the wrong first impression.
You can dramatically improve the look of your driveway and walkways by resurfacing them. This process involves removing the top layer of concrete and replacing it with a new one. It's a relatively inexpensive project that can make a big difference in your home's curb appeal. If you're not ready to invest in a complete driveway resurfacing, consider having your driveway power washed. You can easily find driveway companies that offer this service in your area using a quick online search.
4. Spruce up your landscaping.
One of the most eye-catching features of any home is its landscaping. If your grass is dead or your flower beds are overgrown, it's time to give your yard a makeover. You don't need to spend much money on landscaping to make a significant impact.
A few simple changes can go a long way. Start by mowing your lawn and trimming back any overgrown bushes or trees. Pluck all the weeds, then add some fresh mulch to your flower beds. Planting colorful flowers is also a great way to brighten your yard. These simple changes will make your home look much more inviting.
But avoid going overboard with your landscaping. You don't want your property to look like a jungle with no path to the front door. Stick to simple changes that will make your yard look neat and well-cared-for.
5. Get new window treatments.
Standard white blinds may be functional, but they're not doing much to improve your home's appearance. If you want to give your windows a quick revamp, invest in some new window treatments.
There are many different styles of window treatments to choose from. For example, you could go for Roman shades, wooden blinds, or even plantation shutters. Just make sure to choose something that goes with the style of your house. If you're not sure what will work best in your home, take some time to browse online or visit your local home store. You can also ask a real estate agent for their opinion.
These are just a few ways to make your home look brand new before putting it on the market. By making some simple changes, you can increase your chances of getting top dollar for your home. Always consult with a real estate agent before making any major changes, as they will be able to give you the best advice for your specific situation. And make sure to take into account your home's unique style when making any changes. With a little effort, you can make your home look like it's straight out of a magazine.