Almost every property owner nowadays wants the best-looking interiors. Everyone wants their guests to admire their home not only for their landscaping but also for the interior design. Though many people might consider details such as furnishings and decor as vital, the most compelling elements will always depend on the basics: your walls and your floors. And of these, often the floor is considered less important; but when done right, it makes all the difference in your home's interior design.
People think vinyl and wood flooring are the only alternatives that work for most homeowners, but carpeting is also a common and affordable choice for many homeowners. If cleaning a carpet is a chore you don't want to do, you could look for commercial carpet cleaners or more affordable carpet laundromat services.
Many of these providers offer a better alternative for homeowners, and so it is now possible to get your carpet cleaned professionally at a reasonable rate. So carpet maintenance should not stop you from investing in wall-to-wall carpeting for your property. Here are guidelines to ensure wall-to-wall carpeting works for your home's decor.
Use Rugs for Layering
The best possible color choice for your home's carpeting is a neutral one. The standard neutral colors for wall carpets are gray, black, and brown. Some people, however, steer clear of these colors as they assume they will make their interiors boring. But when it comes to rug layering, you can opt for a neutral color for your base carpeting if you want your home to have a modern atmosphere, but make sure to use a warmer color tone for the rest of your rugs. Use the gray with multi-colored rugs that layer the neutral base carpet, and voila! You've made a boring gray carpet into a modern magic carpet.
Shift Focus from the Carpet
People will naturally focus their attention on the elements that occupy the largest space in your room. You can shift the considerable emphasis placed on your carpeting with bold wall decor. You can, for instance, have eye-catching paintings on your wall and introduce exciting patterns into your room with the curtains. People's eyes will be naturally drawn to these vibrant elements, instead of simply going to your flooring.
Let Carpets Become the Unifying Element in Your Decor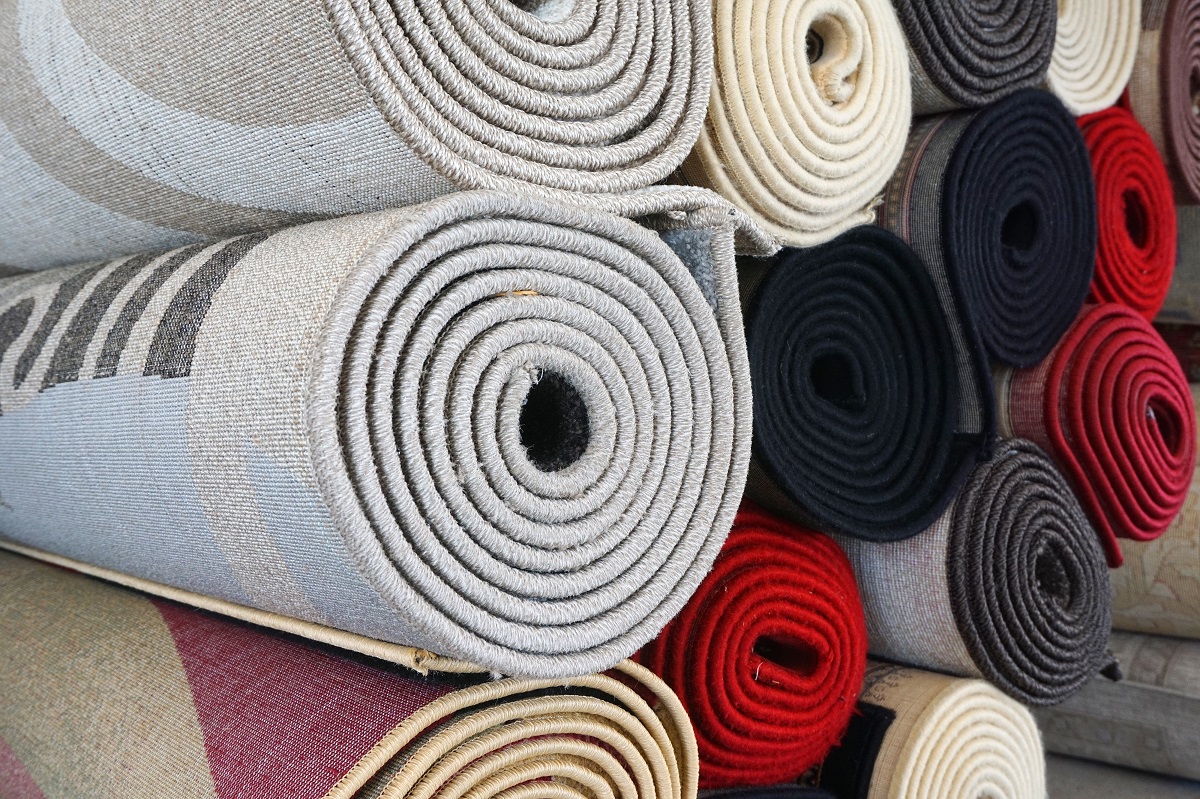 Most people will choose other decor elements then ensure that the carpet's color and patterns work with them. Instead of using this alternative, have the carpet as the unifying element of your interiors. This will mean picking the carpets first then blending your furniture, curtains, and walls with them. In the bedroom, for instance, get a soft carpet color then pair it with white linens, curtains, and lamps to create a dreamy and light-filled space.
Do Not Ignore Bold-Colored and Patterned Carpets
Carpets will be the best flooring choice for those looking for a luxurious interior. They need not be in one color and with no pattern, but since simplicity is considered a mark of sophistication, most people prefer carpeting in one tone. You can still pick a patterned carpet or one in a bold color for your interiors, but you could use this carpet as an accent in one of your rooms. The trick lies in building your decor around the patterns.
Wall-to-wall carpets can become the primary element that delivers the kind of design you want in your home, but you need to make sure it unifies all the elements in the room. You don't have to use expensive flooring for a luxurious interior. Sometimes, all you need is a carpet that covers everything from simple sophistication to rustic charm.