When dressing up, your jewelry completes your total look. It gives you the confidence and elegance when you wear it either casually or for an occasion. Hence, it is important that you take care of your precious gems so that you can use them over and over and for a long time. Here is a simple guide on how to care for your jewelry:
1. Never wear jewelry when you are being made-up
Remove earrings and necklaces when your hair is being styled or colored. Take off your rings, bracelets, and bangles when your nails are being manicured. Makeup, hair products, perfume, and other beauty products contain chemicals that can tarnish your precious jewels. You should not wear any jewelry to a salon in the first place.
2. Remove your jewelry when doing manual activities
Gardening can chip your diamond ring. Engaging in contact sports can knock your gold bangles. Cleaning agents while doing house chores can tarnish your gold and silver jewelry. To avoid such disaster, make sure to remove all your jewelry before working with your hands. Also, it does not feel comfortable wearing a piece of jewelry while you do manual tasks.
3. Follow the jeweler's advice when cleaning your jewelry
Before cleaning your jewelry, make sure to have the necessary information about the materials in it and how it was made. Use non-abrasive materials: soft cloth or toothbrush and the appropriate jewelry cleaner to clean your pieces. Better still, follow your jeweler's advice on how to properly clean them. You do not want to damage your gems when you just want to clean them.
4. Store your jewelry accordingly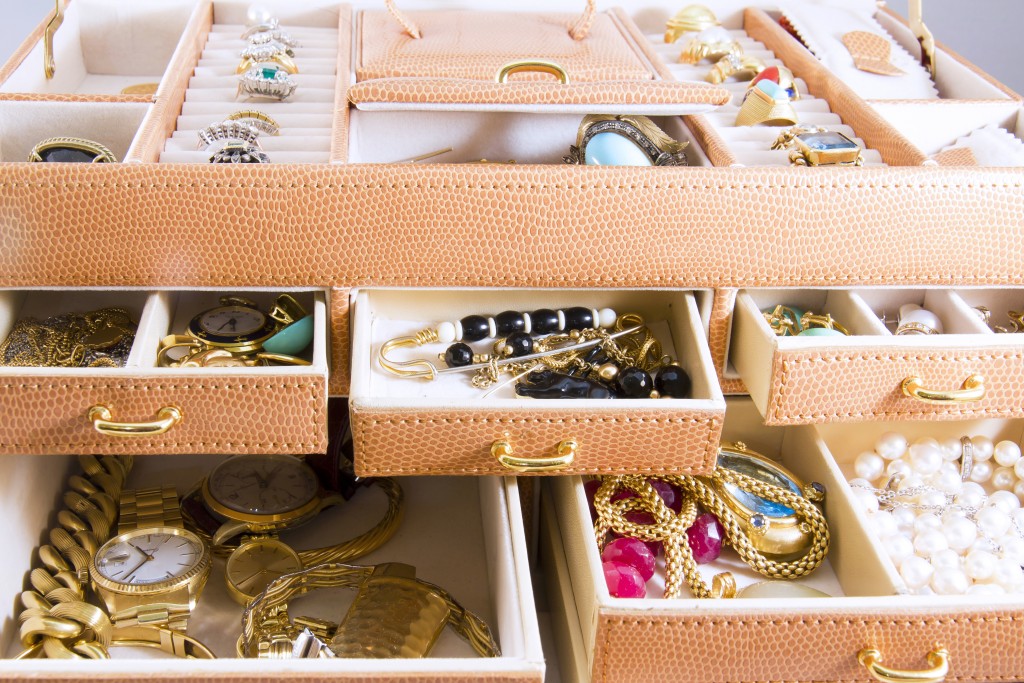 Each piece is delicate, so it needs careful storing. To avoid getting tangled, knocked, or scratched, store your pieces separately and safely. Necklaces and bangles are better hung in a jewelry tree. Rings and earrings should be kept in the same boxes that came with them when you bought them. Soft pouches are safe for your precious gems, while airtight jewelry bags are good for your silver pieces. They help wrap each item in a soft cloth to prevent dust and moisture from contaminating them.
5. Seek professional assistance when needed
There might be blemishes and scratches that you may not notice or dirt that you cannot reach. Once in a while, it is best to seek professional cleaning. Experts in this can be found in reputable jewelry stores in Washington. You just need to pick the right one to do the delicate job. In addition, ask for an up-to-date valuation of your pieces. Do not forget to secure a certificate for your protection in case of loss or insurance claim.
Fine and fashion jewelry both need special care. They get tarnished and blemished through the years. Some jewelry pieces cannot really stand the test of time, so it is best to care for them when or after you use them. If you need assistance, you can find experts in various jewelry stores in Washington and other places.