It's the most wonderful time of the year again. Once the holiday season kicks in, there's no better way to channel the festive vibe of this occasion than through your home's decoration. As it gets closer, you're probably searching for ideas in dressing up your place. To give you some inspirations, below are some easy, affordable, and simple decorating tricks you could try.
Christmas Stockings
Give a fresh and unique twist to your holiday stockings by turning your old sweater into one. This would undoubtedly give a new-look to your usual holiday decorations. You may go as far as embellishing each stocking with gold foil and ribbons. If you want to go extra with it, you could even hang Christmas lights along your queue of socks, it all depends on what you want.
Cascading Garlands
Tired of following the same old style for your garland? Then it's the perfect time to try the cascading greenery. It's perfect on any surface such as the fireplace, the windowsill, and your tables. What's so unique about this decorating style is, it gives a much fuller and livelier look as compared to its usual vertical form. From there, you may now start decorating your garlands with ribbons, candles, and other holiday ornaments.
A Pine-full of Decor
Christmas may be the season to be jolly, but there's one thing more it's known for, and that's the pine cones. That's why this is the perfect time to be creative and make use of these. Fortunately, there are tons of way to decorate your home using them. You could create a wreath out of it or weave a garland made of these. You may even style your garland, Christmas tree, and other decorations with it if you want to.
An Upholstered Holiday Banner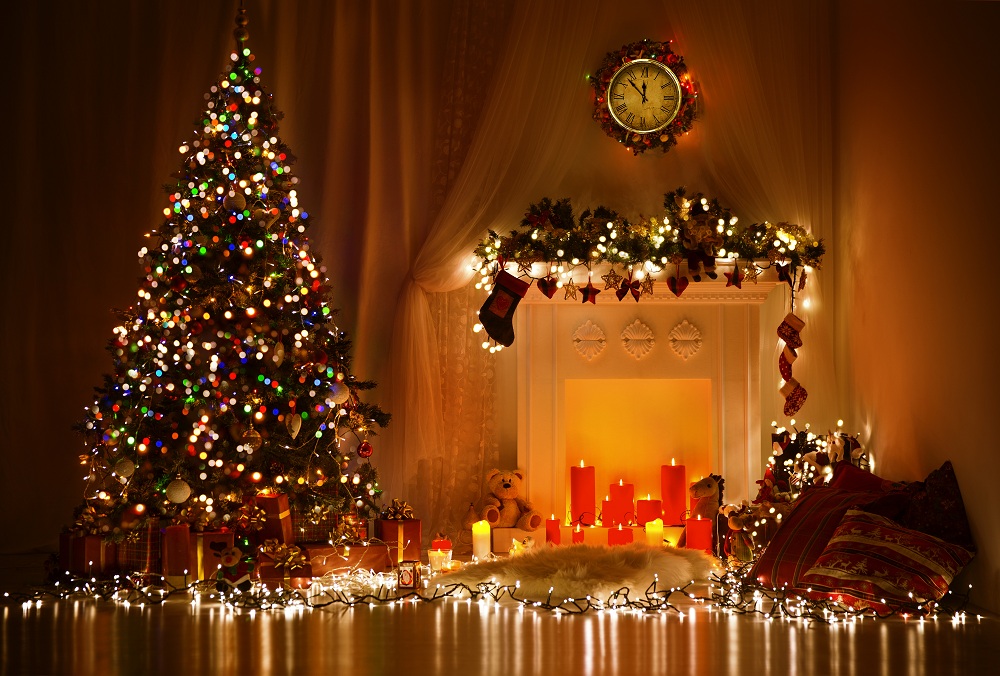 Greet your guests cheerfully as the Christmas season comes in by creating your very own holiday banner. For this project, you just need to have basic sewing skills and a few Christmas-y to put together a festive feel. You can even get creative by adding more designs into your original banner, so if you have a knack for stitching this is the perfect time to put them into good use.
Hanging Christmas Tree
Get creative with your Christmas tree at home with this next suggestion. Although nothing beats the nostalgia of the traditional Christmas tree, you could further level up the aesthetics of this particular decoration with this idea. For this, all you have to do is to hang your decorations up in the air. You may use nylon string to hang them or even have them stick on the walls. Whatever works for you, feel free to do it.
The Christmas season is fast approaching. If you still haven't ready your home for this celebration, these decorating ideas are definitely worth the try. There are tons of other things you could try; you just need to be creative to come up with something fresh and new. You even have the option to style up your home using your existing decor; it's all up to you.