As people are becoming more and more health-conscious, careers in nutrition and wellness are quickly becoming sought-after. It's a fulfilling profession that offers you an opportunity to change both your life and your clients'. The first step to pursuing a vocation in nutrition is applying to a school that offers nutrition diplomas. If you don't know which job to focus your efforts on, this list might be able to help you. The following are some of the most exciting and fulfilling careers you can consider pursuing.
Corporate Nutritional Consultant
More companies are realising that keeping their employees happy and healthy employees allows them to work more efficiently and productively. This explains the boost in corporate wellness programs being put into place at various companies. Larger companies are always on the lookout for nutritional consultants either on a full-time or contract basis. As a corporate nutritional consultant, your job includes duties such as leading workshops on better health strategies, consulting with employees, developing menu options for employee cafeterias, and leading healthy food initiatives.
Potential salary range: £30,000 to £50,000
Registered Nutrition Technician
Nutrition technicians are responsible for sharing nutrition-related knowledge in a variety of settings such as wellness centers, schools, spas, community centers, and food companies. You can also work as a nutritional educator that develops materials and workshops to teach nutrition to a wider audience. In a clinical setting, you can expect to work under the supervision of a resident dietitian nutritionist to carry out different tasks such as preparing meals and planning menus.
Potential salary range: £25,000 to £40,000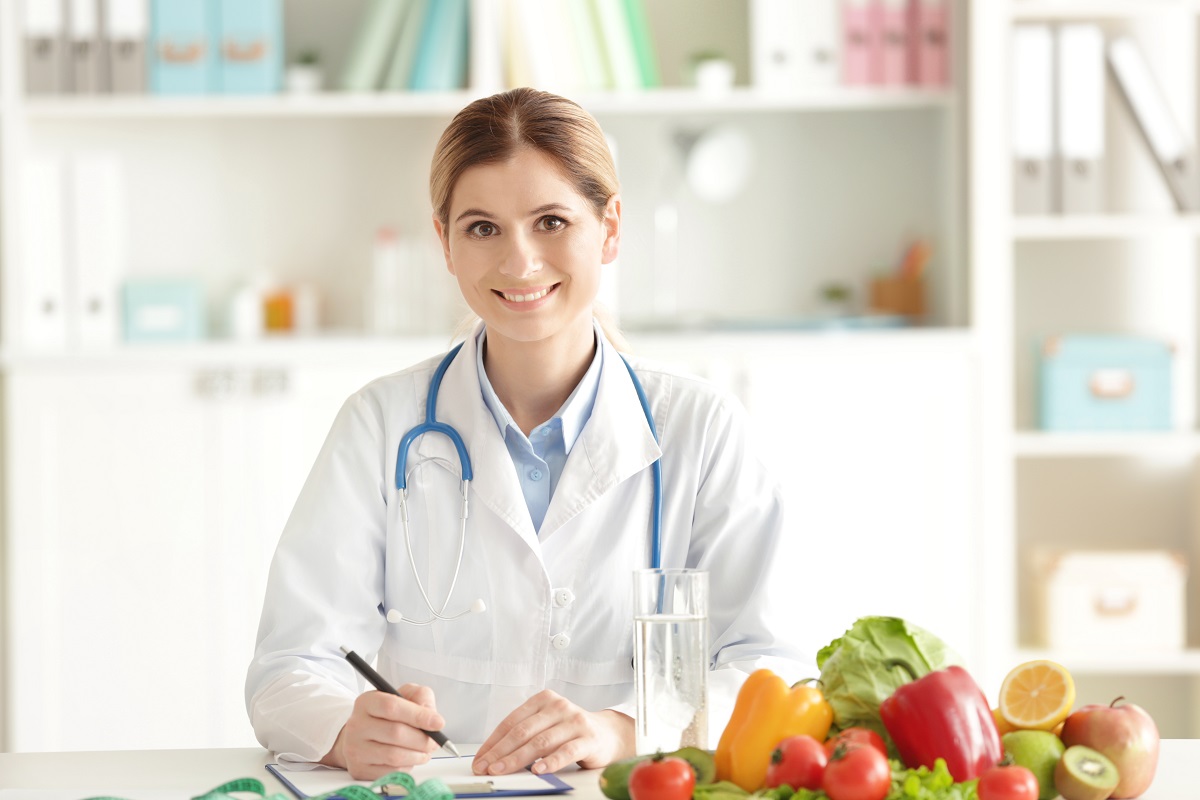 Independent Nutritional Professional
As a freelancer or an independent contractor, you'll be setting up your own consulting business and meeting clients in multiple settings. This is great if you want a bit of freedom when it comes to how you spend your time. You might meet your clients in hospitals, physical therapy centers, or even their own homes. As an independent nutrition professional, you'll be assisting clients with different nutritional projects such as creating customised meal plans or food journals, depending on their needs. There's a potential for you to earn a hefty salary, but it's also determined by how strong your marketing efforts are.
Potential salary range: £30,000 to £100,000
Weight Management Professional
Many individuals are interested in changing their lifestyles for the better, but they quickly realise that they can't do it alone. It's easy to change dietary habits, but it's hard to keep them. This is why it's important for weight management professionals to help people develop and stick to eating plans that are manageable and sustainable in the long term. You can find yourself working in fitness centers, healthcare offices, wellness spas, rehab facilities, and weight management centers.
Potential salary range: £25,000 to £65,000
Sports Dietitian
If you're interested in working with athletes or are an athlete yourself, you might want to consider pursuing a career as a sports dietitian. You'll be using your nutritional knowledge and expertise to craft dietary plans that will enhance the health and performance of athletes.
Potential salary range: £55,000 to £90,000
Whatever you end up pursuing, you're sure to have a fulfilling and worthwhile career ahead of you in the field of nutrition, health, and wellness.