Everyone knows 911. Even your kid probably knows that he or she should call 911 in times of trouble. From crimes, traffic accidents, fires, life-threatening situations, to water-related emergencies, you can call 911 for rescue and assistance. However, as a mom, you know that certain life emergencies cannot be solved by 911.
Managing a household and raising a family is an adventure itself, fraught with its own unique set of perils. To survive, you need the aid of experts who can help you with specific challenges.
Here are some phone numbers that you should have in your mobile phones or your phone book.
Your Family Doctor
Not all medical problems should requisite a call to 911. While you may think that this is a no-brainer, you may be surprised that not everyone has their doctor's number. The next time you visit your doctor, make sure to get his or her number. It will be extremely helpful at times when you need to consult or clarify something, such as the dosage of medications and their possible side effects.
Poison Control
Accidental and unintentional poisoning happens a lot and it can happen to your household. In 2018, the U.S. poison controls received reports of almost 2.1 million incidents of poisoning. It's no surprise that in 1000 six-year-old children, there are 37.7 poison exposures. While most of the numbers consist of children, everyone, of all ages can be victims of poisoning. Secure the local poison control in your area for these unforeseen emergencies.
If you have furry members, know that they are also prone to poisoning. Keep Animal Poison Control Center in your phone book in case your furry member accidentally ingests something that they are not meant to eat.
Local Police Department
Save the non-emergency numbers of your local police department for non-emergency situations that need police assistance. Always calling 911, even for non-emergency situations, can eat up 911 resources. Call your local police department if you need assistance with rowdy and noisy neighbors.
Local Fire Department
You can call 911 in case of fire, but having your local FD number stored on your phone can be a big help. They can help you with your home's smoke alarms and detectors. They can also help you when your pets are stuck too high up in trees.
Your Water Company
Water is one of the essentials of your everyday life. When the water supply stops, your household chores are put in disarray. A disruption in the water supply affects many activities, such as bathing to cleaning. A malfunction in the water lines or a natural disaster can disrupt your water supply or result in a dirty water supply. You will need to immediately notify your local water supply so that they can do the necessary repairs.
Sewer Line Repair Company
Nobody wants to deal with a sewer problem. Sewer problems can come at the most inopportune of moments, and when they do, you have no choice but to call the experts immediately. A reputable sewer line repair company can accurately find what's wrong and implement the needed repairs.
Your Power Company
Sudden power interruptions and blackouts can be a nuisance. Instead of searching for your local power company's number in the dark, save it on your mobile phone. Power interruptions can happen due to accidents and natural disasters, so having your power company's number can come in handy.
Roadside Assistance
Nothing is scarier than being stranded in the middle of nowhere, in the middle of the night. However, you don't know when and where your vehicle will break down. Always have a dependable tow truck company in your phone book, especially one that offers 24/7 service.
Local Emergency Medical Services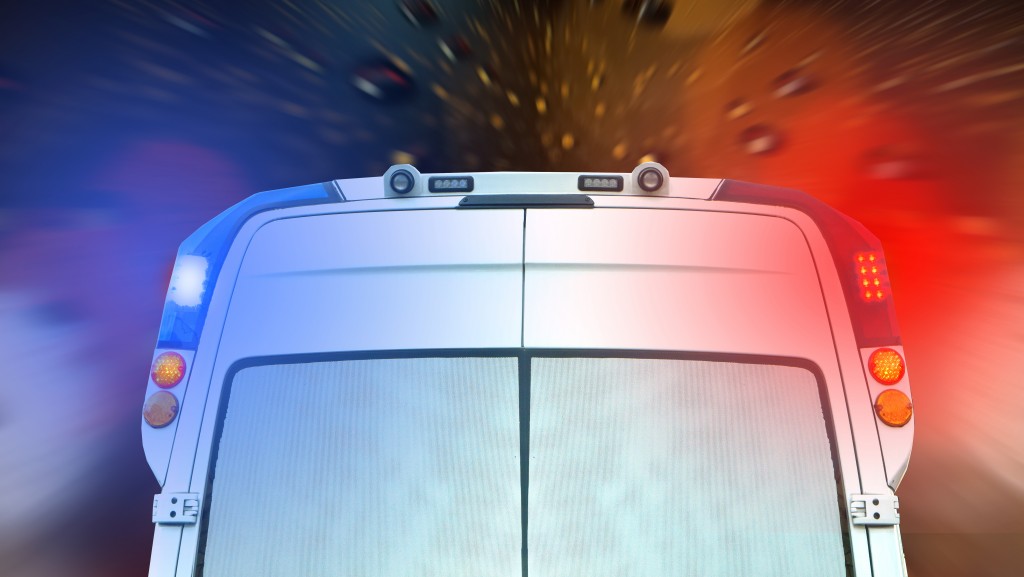 Sometimes, ambulance service is separate from your police and fire departments. Save your local EMS number in case you need ambulance services in the future.
Your Trusted Locksmith
It happens. In your rush, you either lock yourself out of your home or your car. Having a trusted locksmith to call can be a big help in these emergencies. Choose a locksmith that offers 24/7 services, because being locked out does not choose a schedule. You should also call a locksmith if you suspect a burglary attempt to change your locks for your safety and security.
Insurance Agent
Whether it is your car insurance agent or health insurance agent, keep their numbers in your phone. In case of a road mishap or a sudden hospitalization, you will need to inform your insurance agent as soon as possible. Your agent can refresh you with what you are covered and what you need to pay for. It will be easier for you to check beforehand if you will be fully covered or not.
Immediately Family Number
Immediately family members living nearby can help you in emergencies, such as needing someone to watch over the kids when you or your spouse gets sick. It will also be helpful to have phone numbers of families living in another state, in case you need to leave your home to get to higher grounds.
Being ready and knowledgeable about how to react to situations is important. However, knowing who to call for help is also extremely important. Have the numbers of the people and institutions mentioned above stored in your phone or in your planner. You can also list them on a card and place it beside your telephone for everyone's reference.