Add more storage solutions to organize utensils, condiments, and dishes. You can also look into flat pack kitchens.
Paint your cabinets and replace the hardware to give them a fresh new look.
Update your lighting fixtures to brighten up the space and create a cozy atmosphere.
Tile a backsplash for added color and texture. You can even do it yourself!
Invest in new appliances if your current set is outdated or doesn't match.
The kitchen is the home's heart, and it's where families gather to cook, eat, and socialize. A beautiful kitchen can elevate your home, but remodeling can be expensive. Fortunately, there are many small changes you can make that can have a significant impact on your kitchen's appearance. In this blog, you will learn about a few easy and affordable ways you can elevate your kitchen and make it a space you'll love spending time in.
Add More Storage Solutions
One of the quickest and most budget-friendly ways to upgrade your kitchen is to add more storage solutions. And when it comes to kitchen storage solutions, you've got plenty of options! Here are some examples:
Open shelving
Open shelving is a great way to display your favorite dishes and add visual interest to the room. This storage solution also makes it easier for you to find what you need quickly without having to dig through cabinets.
Baskets
Baskets are a perfect way to organize smaller items in your kitchen, like utensils or condiments. You can use them on shelves or hang them from a rack for easy access.
Wall-mounted racks
Using wall-mounted racks is an ideal way to store pots, pans, mugs, and other items that can be hung instead of placed in cabinets. This storage solution also creates a unique look that adds interest to the kitchen.
Flat pack kitchens
Flat pack kitchens, also known as ready-to-assemble (RTA) kitchens, are a type of kitchen cabinetry that comes in unassembled pieces packaged in flat boxes. They are designed to be easily assembled and installed by homeowners or professionals. Flat pack kitchens are usually more cost-effective than buying pre-made cabinets and provide a great way to save money while still getting a high-quality kitchen.
By adding more storage solutions to your kitchen, you can keep your countertops free of clutter and make it easier to find what you need.
Paint Your Cabinets
Painting your cabinets is a simple and cost-effective way to give your kitchen a new look. You can choose a color that complements your walls or go bold with a bright color. All it takes is a weekend of sanding, priming, and painting. If you're hesitant about painting all your cabinets, you can start with a small set of cabinets or just your kitchen island.
Replace the Hardware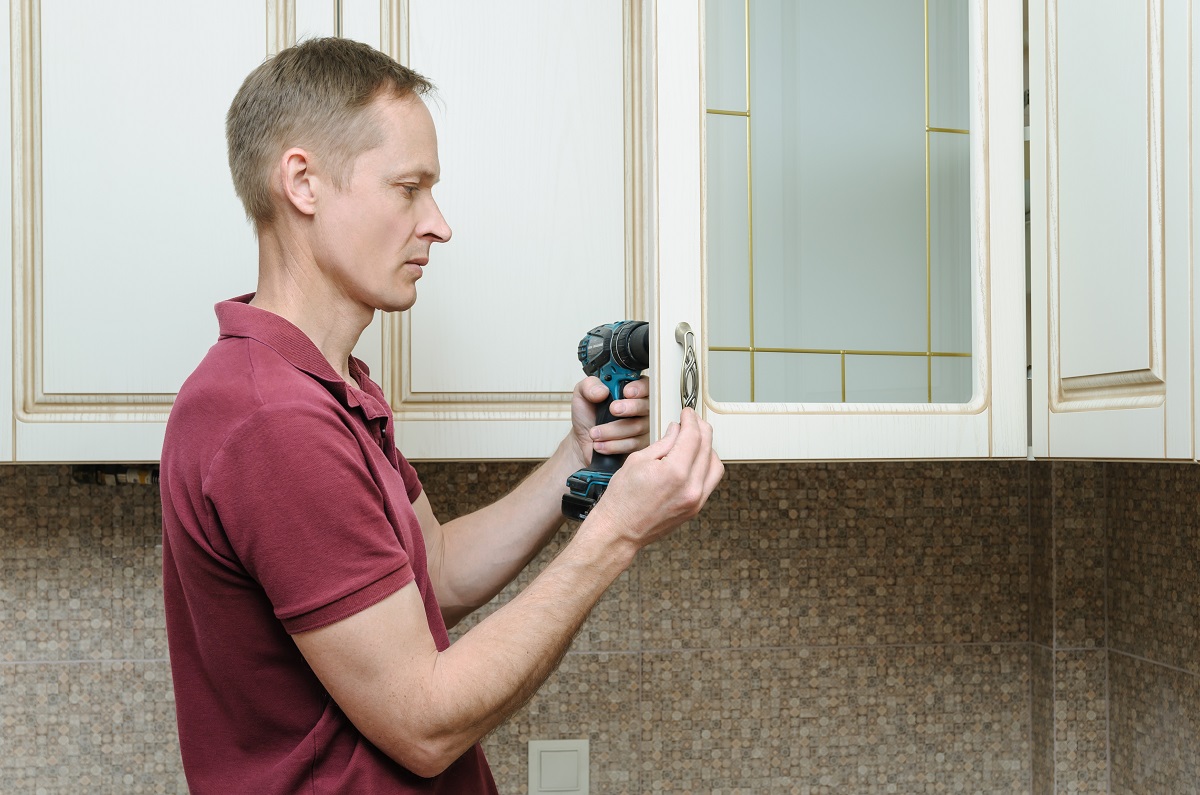 Changing the hardware on your cabinets and drawers is another affordable way to update your cabinets. You can choose different finishes such as chrome, brushed nickel, or even gold. Hardware comes in all shapes and sizes, so it's easy to find something that fits your personal style and complements your cabinets.
Update Your Lighting
Good lighting can make a world of difference in any room, and the kitchen is no exception. Adding a pendant light over your kitchen island or a chandelier over your dining table can make a dramatic difference in the appearance of your kitchen. You can also consider adding under-cabinet lighting to brighten up your workspace.
Add a Backsplash
Tiling a backsplash can give your kitchen a splash of color and texture. You can choose from a variety of styles and textures, from subway tiles to mosaic tiles. A backsplash is also a great way to protect your walls from splatters and spills. Additionally, it can be an easy DIY project if you're feeling adventurous.
Shop for New Appliances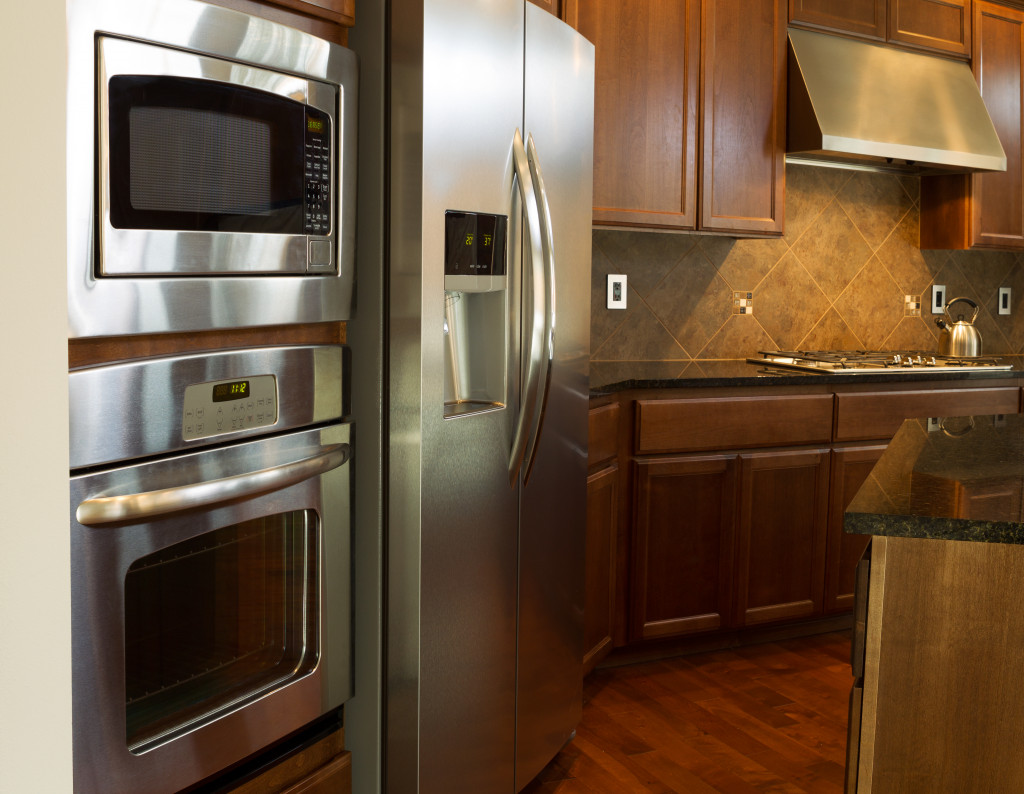 If your appliances are outdated or don't match, consider upgrading to a new set. Matching appliances create a cohesive look in your kitchen, and newer models offer a variety of features that can make cooking and cleaning easier. Additionally, newer appliances are usually more energy-efficient, so you can save money on your electricity bills.
Many easy and affordable ways exist to elevate your kitchen without breaking the bank. From adding storage solutions like open shelving or baskets to painting cabinets, replacing hardware, updating lighting fixtures, tiling a backsplash, and investing in new appliances – all of these small changes can make a big difference when it comes to transforming your kitchen into an inviting space that you'll love spending time in. Whether you're looking for quick updates or more intensive renovations, take advantage of these simple tips and tricks to upgrade your home's kitchen on a budget.