The kitchen is the heart of the home for many reasons. It's where people cook their meals, where they gather with friends and family, and where they create memories. The kitchen has many advantages, such as its versatility, ability to get customized to fit your needs, and importance to the home's overall function.
However, like any other room in the house, the kitchen can start to look a little outdated after a while. If your kitchen needs an update, but you're not ready for a complete renovation. After all, enhancements can be expensive. There are still plenty of small ways that you can upgrade the space.
Here are a few steps to consider when trying to upgrade your outdated kitchen, allowing you to get the modern kitchen of your dreams without having to break the bank.
Fresh Coat of Paint
A fresh coat of paint can do wonders for your home, but it is essentially helpful when transforming the kitchen look. It can brighten the space, make it look more modern, and give it a new lease on life. If your kitchen feels dated or just plain dull, a fresh coat of paint is a great way to fix that.
Most modern kitchens have a monochromatic color scheme. That doesn't mean, however, that your kitchen has to be all one color. You can still experiment with two-tone color schemes or even accent colors. Just make sure that the overall effect is cohesive and not too busy.
Wallpapers are also making a comeback in kitchen design. Use wallpapers to add a bit of pattern or personality to your space. Just ensure they're durable and easy to clean, so they don't get damaged easily.
There are many different colors and finishes to choose from when painting your kitchen so you can personalize the space. If you're unsure where to start, consider talking to a professional painter who can help you choose the right color and style for your kitchen.
New Countertops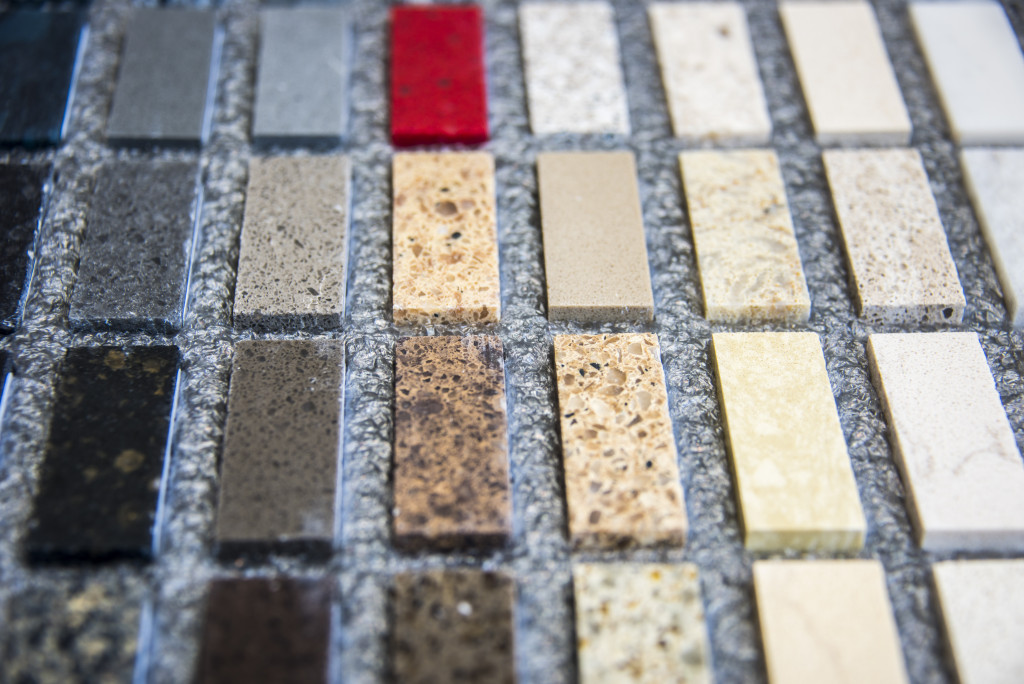 The presentation will matter when cooking in modern home designs. To make a good impression, you need a kitchen that looks the part. One of the best ways to do this is by upgrading your countertops.
One of the most visible features in any kitchen is the countertop. If your countertops are old, stained, cracked, or just plain ugly, it can make your whole kitchen look bad. Replacing your countertops is a great way to give your kitchen an instant facelift.
There are many different materials to choose from when selecting new countertops. The most popular options include granite, quartz, marble, soapstone, and laminate. However, more unique options, such as concrete, glass, recycled materials, and even wood, are available.
Your choice of material will largely depend on your budget and personal preferences. If you're unsure what material to choose, consider talking to a kitchen designer or countertop specialist. They can help you select the suitable material for your needs and budget.
New Flooring
The kitchen flooring takes the most damage than any other aspect of the kitchen. It is because it is constantly being walked on and exposed to spills and other messes. As a result, it can quickly become stained and faded.
Fortunately, many options available can give your kitchen a more modern look. Tile flooring is a popular choice for kitchens because it comes in various colors, styles, and designs. You can choose from ceramic, porcelain, or stone tiles. There are also many different patterned tiles available that can add personality to your space.
If you're looking for something a little more unique, consider using concrete, bamboo, or cork flooring. These materials are becoming increasingly popular in kitchen design because they offer a warm and natural look.
Most kitchens have vinyl flooring because it is durable and easy to clean. If you have it, a little maintenance might be all you need to keep it looking new. Fortunately, you can find vinyl flooring repair services to help you with the task. The strategy ensures you can keep your kitchen updated without risking a few days of not using the area because of renovations. If you don't have vinyl flooring, however, consider installing it. It is an excellent choice for a busy kitchen because it can withstand a lot of wear and tear.
Installing new flooring is a big job, so you might need to hire a professional. However, if you're handy, you might be able to install it yourself. Just follow the manufacturer's instructions carefully to avoid any problems.
Final Thoughts
These are just a few small ways to upgrade your outdated kitchen. If you have more money to dedicate to the project, installing new cabinets, investing in the latest appliances, and switching to electric can all be reasonable transformation steps. Making a few simple changes allows you to give your kitchen a new look without spending much money.