Electric and gas furnaces have their own benefits and drawbacks, and finding out the right one for your home depends on your location and budget.
Homeowners in Utah should consider a gas furnace for cheaper utility bills. An electric furnace will cost more especially if they live in a place with harsh winters. However, electric heating requires less maintenance expenses and runs more quietly than a gas furnace.
Cost Of Installation
The cost of an electric or gas furnace installation in Salt Lake City, Utah, may cost at least $670 or $1,200 on upfront expenses, respectively. Electric systems are cheaper from the start because these can function without vents, pipes and storage tanks, unlike gas systems. Hence, maintenance costs are trimmed in the process. Homeowners who take good care of their electric furnaces could use them for up to 20 years on average.
On the other hand, natural gas heating has become a more affordable option for many homes due to the abundance of the energy source in the U.S. It heats a room or entire house faster than an electric furnace. This is the obvious choice if you are after heating efficiency and want to reduce your electric consumption.
Other Pros And Cons
Those who plan to switch from a gas heating to an electric furnace should expect to spend less on installation, while those who plan to replace an electric furnace will definitely pay more because of the added installation of pipes and vents. Gas furnaces also increase the risk of carbon monoxide poisoning at home, so you would have to check on your unit every now and then for any defects.
Since gas furnaces require pipes and vents, repairing these will cost money for each visit from a plumber. In case you need to replace an existing unit, the price could reach more than $4,200. This includes a professional inspection, removal of the old furnace, and installing new ductwork and pipes.
You could save money by choosing a contractor with free inspections. Shop around for rates from at least three service providers to estimate the best rates in your area.
How To Determine Efficiency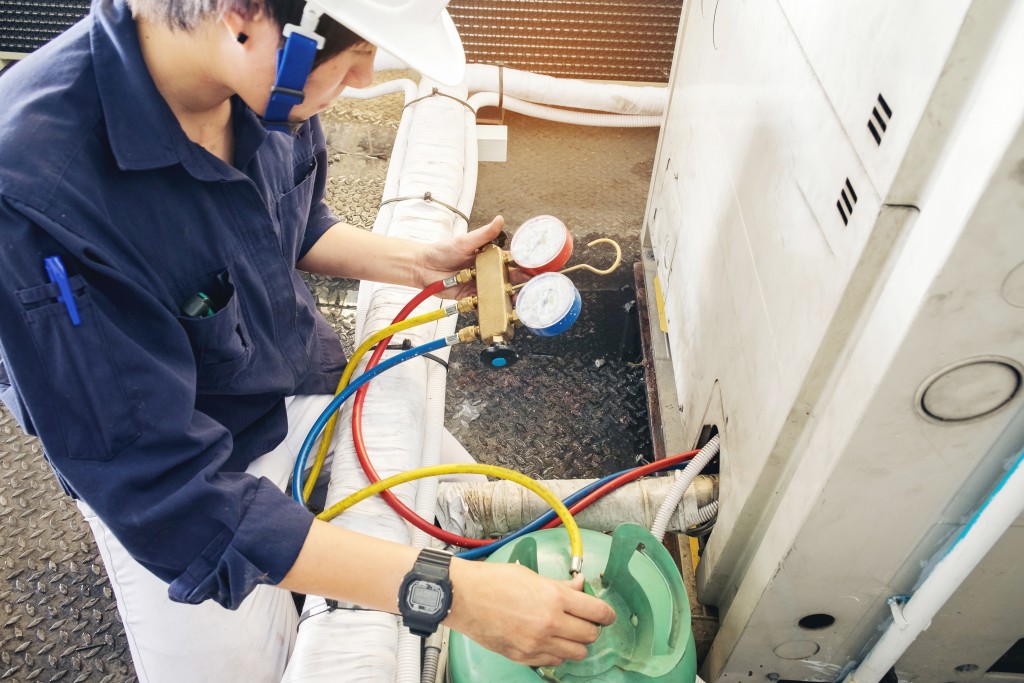 In terms of energy efficiency, you can calculate it for electric and gas furnaces by knowing the cost per unit of fuel for the unit and its corresponding amount of heat provided per unit. British Thermal Units (BTUs) are used to estimate the amount of provided heat.
A specific formula for knowing your heating expenses will require you to divide 1 million BTUs/BTUs per unit/efficiency. You can check the efficiency rating on your electric or gas furnace by looking for the annual fuel utilization efficiency. For context, an average home needs 50 million to 150 million BTUs during winter.
Conclusion
When choosing between an electric and gas furnace, you should consult a professional plumbing and HVAC contractor. An expert will be more capable of determining the better choice. Once you decide on electric or gas heating, it will be easier to estimate your budget.