If the COVID-19 crisis has taught us anything, it's that our homes always need to be prepared for anything. Our homes need to be a place where we can do everything—from resting and eating, to working and staying fit. A multi-purpose room can help solve all of these problems because you and your family would then have a space that can be anything you want and need it to be at any point.   There is no doubt that having a multi-purpose room is one of the smartest things you can do for your home. Here are some tips on planning and building one:
List down your needs
What is the multi-purpose room for? As its name suggests, the room will play plenty of functions, and identifying what they are is the first step to planning, designing, and executing your multi-purpose room. You need to look at the space you have and decide just how many things you can do with it. Here are some examples of what the room will be for:
An office for you and your partner
A homework station for your kids
A game room where the entire family can unwind on weekends
A cozy nook where anyone can relax with a book and some tea
A place where family members can sit down and just talk
Exercise area
And these are just some ideas for what you can do with the room. Believe it or not, all these can be achievable with the right planning and clever use of furniture and storage. Just make sure you sit down and plan thoroughly before you begin tearing down walls and buying new furniture.
Prioritize a functional layout
If the room is on the smaller side, you need to decide on your essentials and non-negotiables; functions that you cannot do without. When you're low on square footage functionality and a clever layout are key. After you've listed down your bare necessities, it's time to estimate how much space every piece of furniture or decorative element will take up. With the proper space planning, you will be able to come up with a practical and fully functioning layout that maximizes every square footage and allows you to move freely within the limited space.
Consider mobile furniture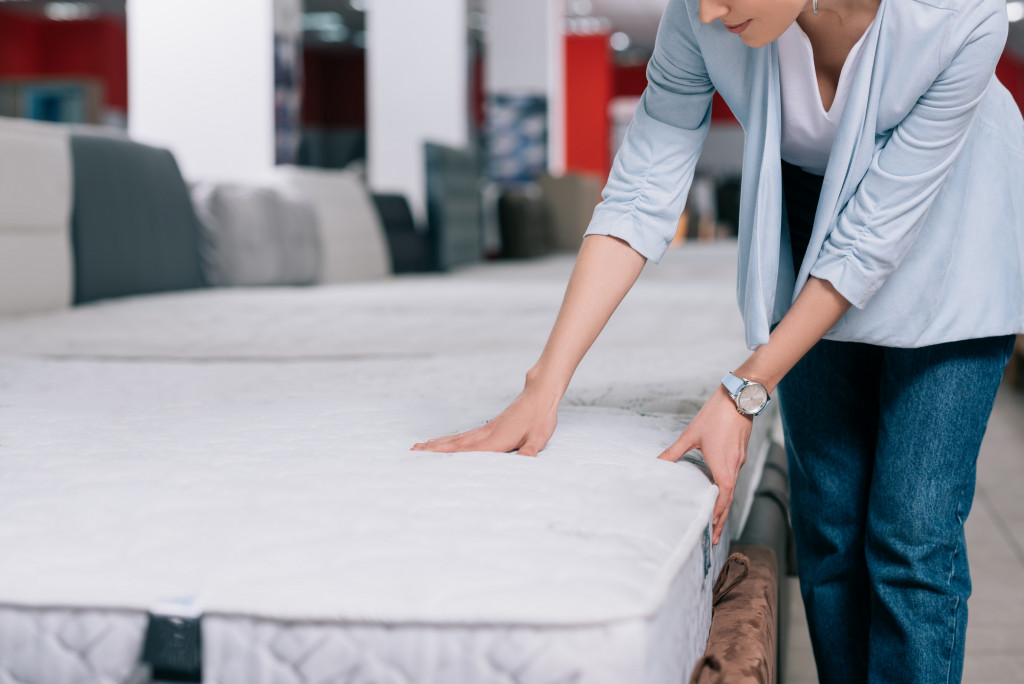 If you're running completely low on space and you still want it to be a place where you can exercise and move freely, consider opting for mobile tables and chairs that you can easily set up and remove anytime. Opt for ones that you can fold neatly and leave on one side of the room when not in commission. If you must leave anything permanent, you can opt for the carpet or rug—especially if you're using the space for working out, or if you have little kids who you know will run around the room.
Give your walls some pizzazz
If the multi-purpose room is going to be bare, especially if you're making use of mobile furniture, combat the neutrality by giving your walls some much-needed pizzazz. An accent shiplap wall panel can easily transform your room from dull and simple into something more interesting. Accent walls can help provide your room with character and depending on the style of your home, can provide an urban industrial look or an Old World-style charm.
Be strategic with your storage
One of the best things you can do for your multi-purpose room is to opt for neutral colors because you would then be able to hide storage better. Neutral colors will help more practical items like cabinetry to blend right in. The best part about designing and planning a multi-purpose room is that you don't have to sacrifice aesthetics for functionality. Find ways to create the illusion that the room is spacious, minimalist, and open, even if it's home to more functional features like hidden tables, chairs, and storage.
Clearly define the areas
If the room has enough square footage for all the activities you want to do with your multi-function room, be smart about how you create the zones around each function. Use home decor like area rugs to create a visual distinction or separation between the two spaces. The more obvious strategy is to use the back of a couch or a chair to create that dividing line, so don't hesitate to do trial by error to see what works best for the room.
A multi-function room is one of the best gifts you can give your family. Don't hesitate to invest in this space—think of it as an investment for your interpersonal relationships and mental health as well.