What makes room renovations so stressful is the fact that there are many options to choose from. Just in the aspect of bathroom lighting, for instance, you could drown in too many types of good fixtures. To help you decide the best elements for your space, here's a rundown of the common design dilemmas people encounter when revamping bathrooms and the ideal way to find a compromise:
Shared or double basins?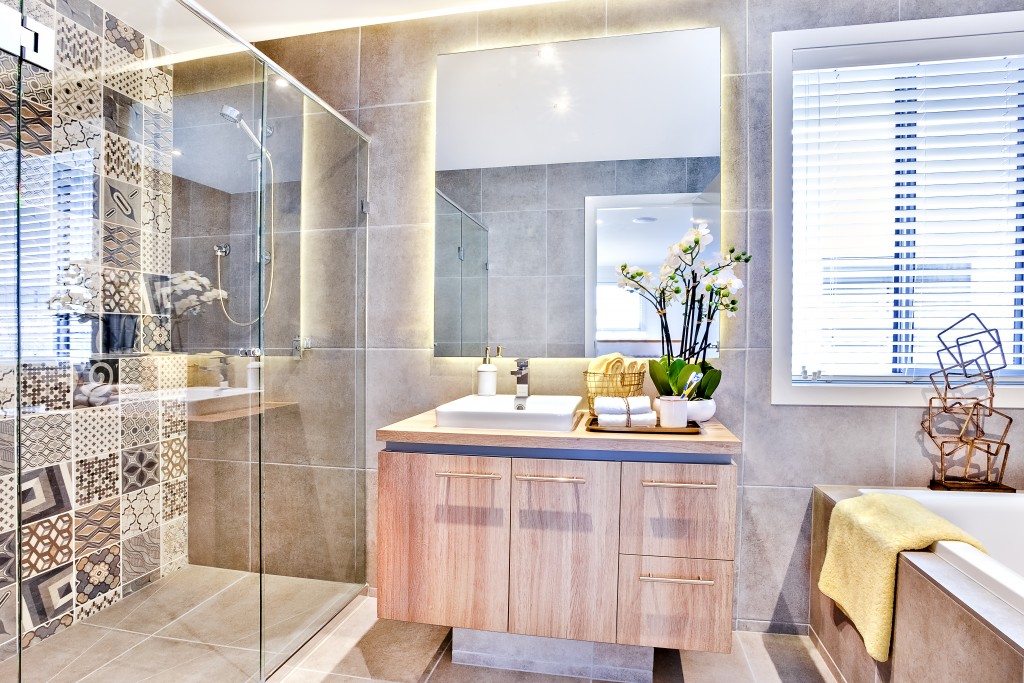 His/hers sinks offer a nice touch of luxury, not to mention, they make for a great relationship saver. But, they also take up space, which could otherwise be dedicated to additional storage. Then again, you don't want to be frustrated every morning with your spouse's personal stuff hogging up what you could be your counter space for makeup and skin care products. And so, the dilemma begins.
Here's a good compromise: Go for a large single-basin design. One, it would offer the sense of luxury you're craving for. Two, it would still provide his and hers spaces, to the extent that it won't snatch up too much room. Choose clean, white bathroom countertops, Davis County interior designers advise. The light hue helps in giving the illusion of bigger counter space.
Bath or shower?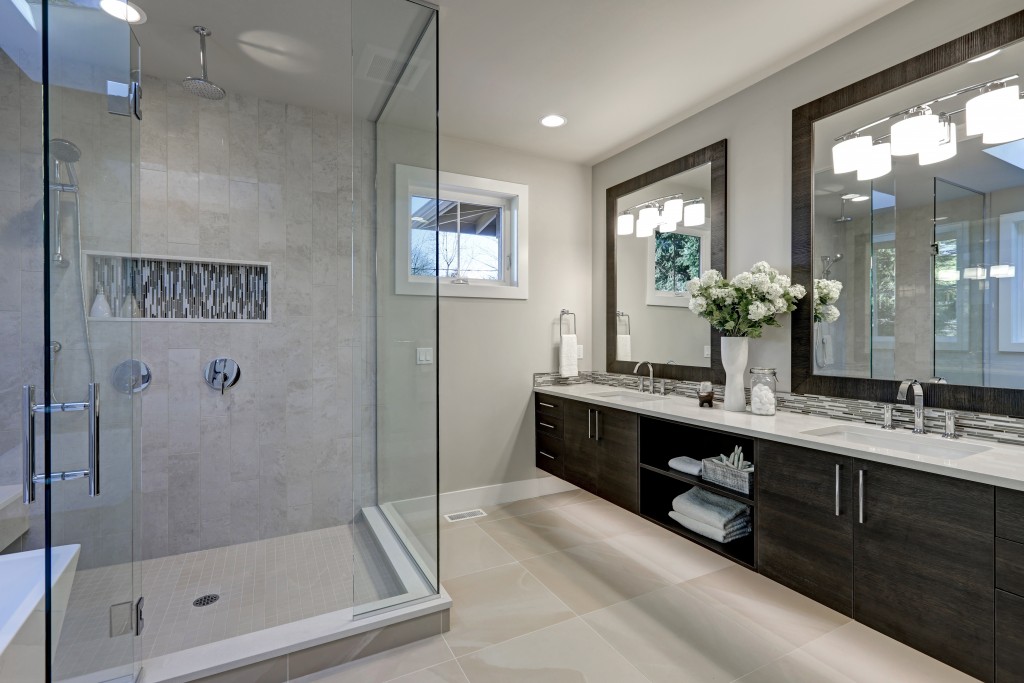 Limited space usually fits a shower only, but you also want the experience of a therapeutic long soak in baths. What's a good option, then? You can get the best of both worlds with over-bath showers. The key to beautifying this corner of the bathroom is in the details. Most homeowners choose to hide pipes and install the controls in the walls to achieve a cleaner, more seamless look. This works wonders in a limited space, as it cuts down visual clutter that actually makes the corner look cramped.
If you're pushing through with this option, it's important to install the shower heads at the right spot to avoid the splashing of water over to the edges of the bath. Use glass encasement instead of shower curtains. The former contributes to a neater, smoother look, not obstructing natural sight lines.
Patterned or neutral-toned tiles?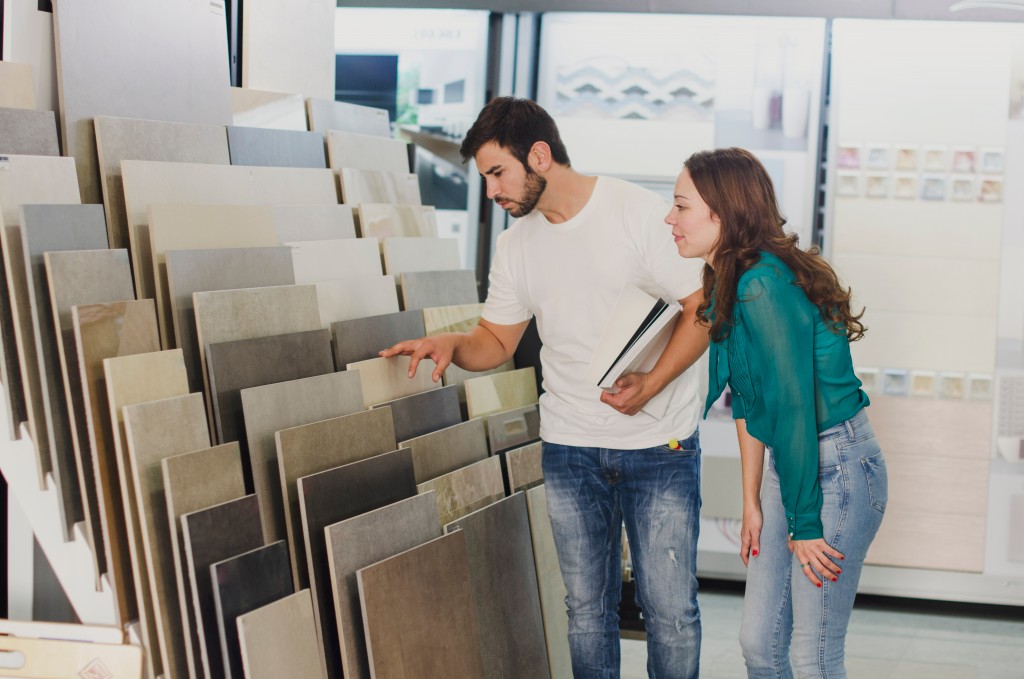 Some people want patterned tiles to incorporate pops of design in their space, but they also hesitate to go for it because it may look over the top and outdated in the next years. Others, on the other hand, want neutral-toned tiles because of their simplicity, but hold off using them since they might be too plain.
What you can do is this: When going patterned, apply it only in one corner of the room. When going neutral, add variety subtly. For instance, you want to put a brightly-colored floral wallpaper in your bathroom. Instead of applying it from ceiling to floor, consider putting it at just half of the wall. On the other hand, if you're going for a simple white or beige, look for those that have subtle visual effects — let's say, choosing marble or brick materials.
At every turn in the bathroom renovation project, you'd always have to make a choice between design dilemmas. Don't get stuck. Find the compromise, the sweet spot, between your options.