Find or build a room for your child and choose calming colors to paint the walls.
Purchase quality bed items, storage pieces, decorations, and furniture safe for kids.
Use monitoring devices such as baby monitors, motion sensors, and camera systems for safety.
Create a warm, inviting environment with personalized decorations that reflect your child's personality.
The birth of a newborn child is an exciting event for any family. The thought of having a new addition to the family brings joy and anticipation to parents, siblings, and extended family members. The excitement surrounding welcoming a newborn is truly unparalleled.
Statistics show that over four million babies are born in the United States every year, with each baby welcomed by an average of almost 100 people. In addition, according to a recent study, about two-thirds of families immediately start planning for the arrival of their newborn before they are born. This includes everything from getting a crib ready to buying clothes for their baby's arrival.
Research suggests that most parents spend up to 8 hours preparing their baby's bedroom before the baby arrives home. Creating this unique space for your child can be an enriching experience, as it allows you to provide them with something unique and personal to call their own when they come into your life.
Here are a few tips to help you create the perfect bedroom for your child:
Find or Build the Room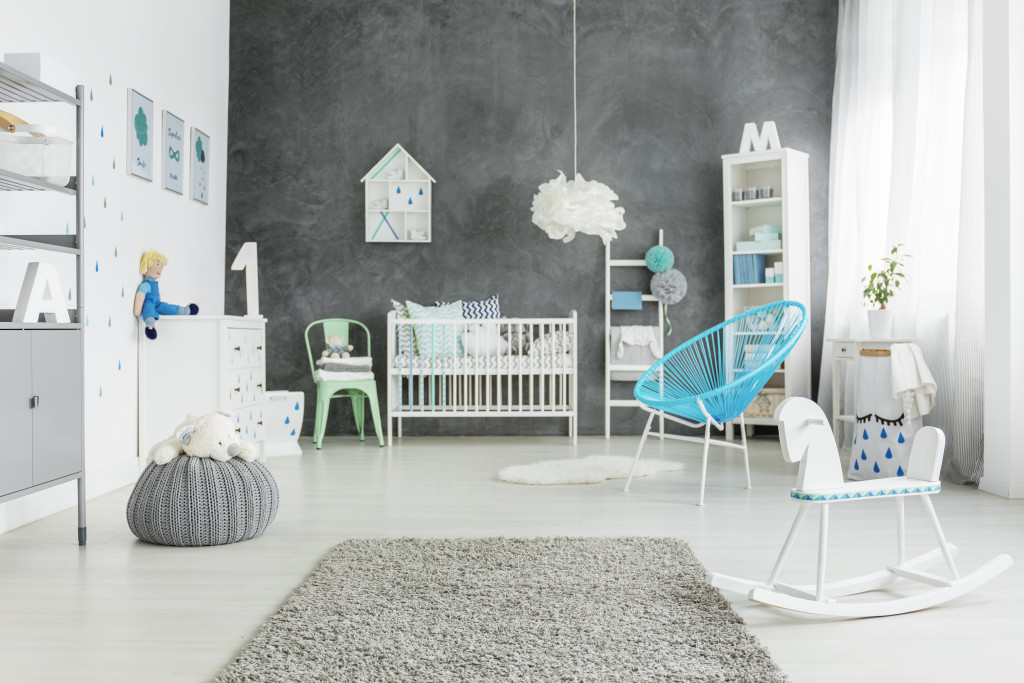 Most parents want to keep their babies in the main bedroom for the first few months. However, as they grow older, creating a separate space for them is essential. If you don't have an extra room, consider converting the attic or basement into a bedroom.
Converting a room will require work, such as installing drywall, adding insulation, and possibly even redoing the flooring. Think about how you will use the space and consider making any necessary changes before you set it up for your child.
Choosing the right colors for your baby's bedroom is essential. You want to ensure that the color palette isn't too bright or overwhelming but not too drab or bland. Look for calming colors like blues and greens, which promote relaxation and sleep in babies.
You may also want to find a theme for their room that incorporates these colors into wall decor, bedding sets, and other items. If possible, try to get them involved in the decision-making process by asking them for their opinion on what colors or themes they like.
Furnish and Accessorize the Room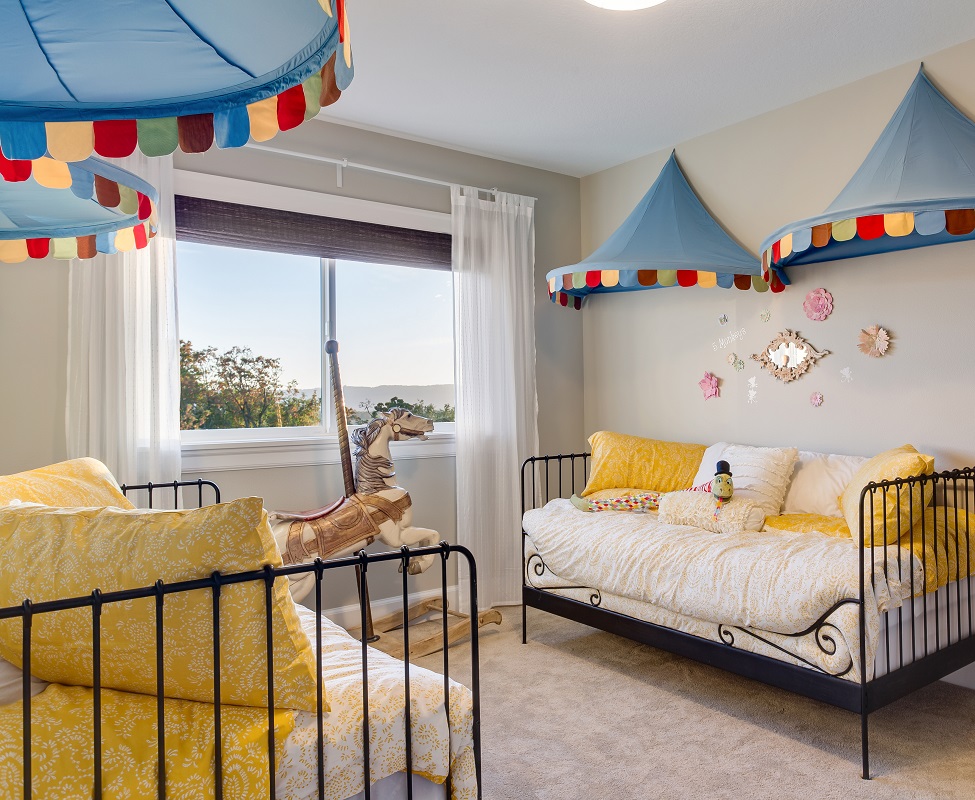 Once your room is set up, it's time to add furniture and accessories. It would be best if you looked for pieces that are suitable for a child, such as the following:
Bed Items
The bed is the most essential item in the room, so you'll want to ensure it's comfortable and supportive. Consider investing in a quality mattress from a nearby mattress clearance center, as this will provide your child with the support they need for healthy sleep.
You may also want to purchase additional bedding items such as blankets, sheets, pillows, and mattress protectors. Ensure all these items are made from soft materials and breathable fabrics to keep your baby safe and comfortable when sleeping.
Storage Pieces
Plenty of storage in your child's bedroom is essential for keeping their belongings organized and clutter-free. Look for dressers or shelves that store toys, books, clothes, and other items. You may also want to consider investing in a toy chest to store their toys when they're not playing with them.
Decorations
Finally, you'll want to add decorations and accessories to the room. Look for items that reflect your child's personality and interests, such as posters, stuffed animals, or wall art. You can also use rugs and curtains to add warmth and color to the space. Decorations often make a room come alive and can even help encourage creative thinking in your child.
Furniture Safe for Children
Miniature versions of tables, chairs, and desks are now available to allow your children to learn and explore in the comfort of their bedroom. Look for furniture specifically designed for children, as they will be more suitable for them and can help prevent injuries.
Add Monitoring Devices
Monitoring devices are a great way to ensure your child's safety in their bedroom. They can give you the peace of mind that your child is safe and secure in their own space. Regularly monitoring the room for signs of danger or hazards can help prevent accidents and ensure your child's safety.
Monitoring devices such as baby monitors, motion sensors, and even camera systems can detect sudden movements or changes in the bedroom environment. Baby monitors allow parents to easily watch their baby from another room, while motion sensors can alert you if there is any activity in your child's room when they should be asleep. Camera systems provide more comprehensive coverage of the entire bedroom area, allowing parents to monitor multiple angles and identify potential threats before they become a problem.
Final Thoughts
Creating a bedroom for your child can be a rewarding experience that provides them with the comfort and safety they need. With these essential steps in mind, you'll be able to provide your child with a safe and nurturing environment where they can thrive.