Making your home look elegant doesn't have to involve elegant amounts of money, too. Sometimes, you just need to make little tweaks here and there. Here are some interior design secrets that can class up your home on a budget.
Crown Molding
Little details go a long way in making a property look more elegant. Layers of crown molding on the ceiling, walls, and floor of your home are perfect examples of this. With a consistent and well-chosen set of crowns, baseboards, and chair rails, you're on your way into feeling like you live in a palace. The best part is that molding is not as expensive as it looks. There are even plastic varieties that can go for cheaper.
Lighting
It's amazing how an aftermarket, designer light fixture can literally and figuratively light up a room. Sticking with the generic lighting that the contractor picked out of uniformity and budget concerns is out of the question. The thing is that you don't really need to spend all that much to upgrade to a much better-looking fixture. If you're in a bind or if you're so inclined, you can even make one yourself. Here's Homesthetics with some ideas—33 to be exact.
Window Treatments
There's something about window treatments that give a home a more elegant look. A room with windows but without treatments can look incomplete – in a "you didn't even bother" kind of way. Luckily, you don't have to break the bank to dress all your windows. Look for the best deals, not necessarily the cheapest ones. Some draperies tend to look as cheap as they cost, while others can surprise you.
Pillows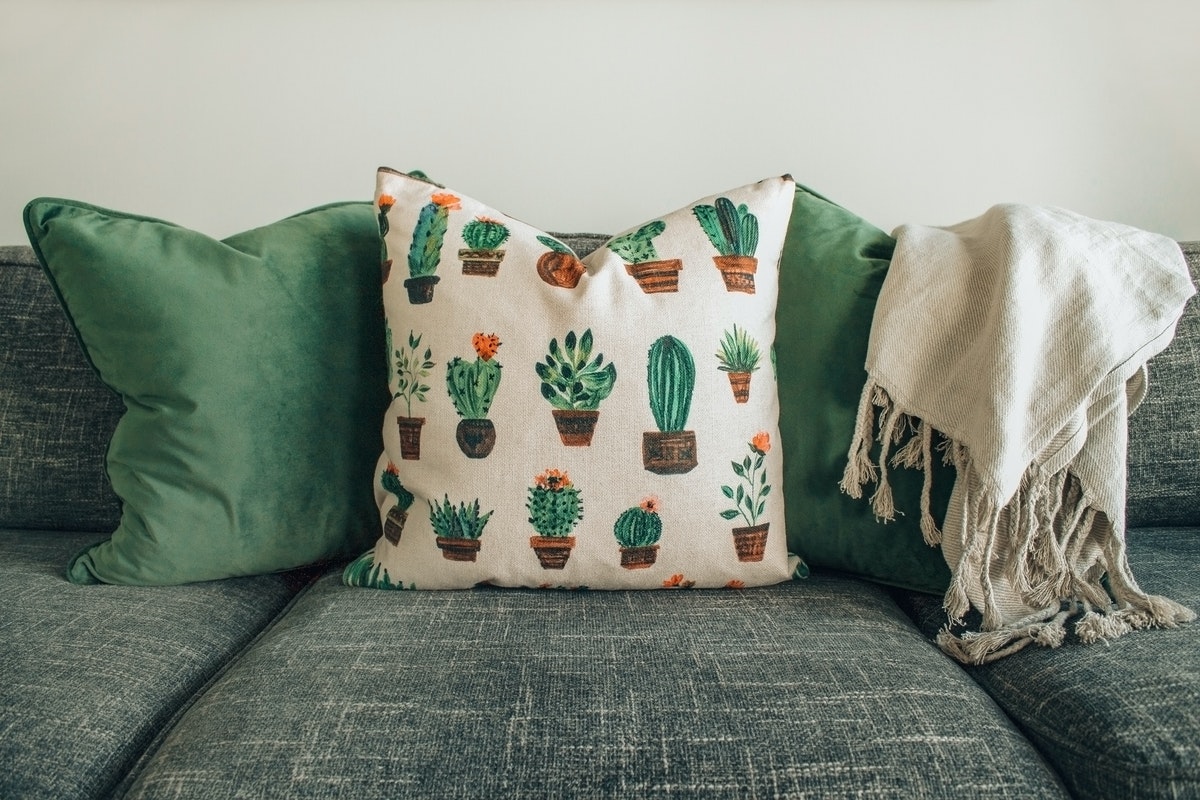 The verdict is in: throw pillows are out; fuller pillows are in. According to Reader's Digest, pillows are a great and inexpensive way to brighten a room. You can mix and match the colors of pillow covers to your liking. But they also warn that although more pillows are often better than less, there is a line that you do not want to cross and end up having too many.
Furniture
There are pros and cons to buying cheap furniture. Of course, you don't have to spend as much, but the quality and durability these pieces offer may end up costing you more in the long run. If you don't want to invest in the expensive stuff right now, though, you can still go after that quality by scouring through secondhand stores, consignment shops, and estate sales. When you do save money here, consider having these pieces reupholstered, too.
Floors
Hardwood floors generally look more elegant than wall-to-wall carpeting inside the house. They exude class with every step that they resonate through their boards. Their smooth surface won't also be half as difficult to clean compared to carpets. They're admittedly not that cheap. But they're a worthwhile investment since they're likely to raise the value of your home. They're also very durable, especially if you apply the right coating.
Speaking of floor coating, don't forget the outside. Bring back the glory days of those surfaces by using decking systems that are durable and reliable. Having a well-maintained deck surface can boost your elegance level even more.