Patio furniture must be protected from the elements. If you want to maintain their appearance and use them to entertain guests for many years, you would want to know how to keep the furniture and cushions dry and arrest bleaching from the sun. No matter how well made, outdoor furniture will succumb to the elements in time.
Water shield for cushions and pillows
When you have wooden or rattan furniture in the patio and deck, you must invest in products and installations that provide adequate protection against water damage. You won't be at home every time there is a rain shower, and running for the cushions and pillows to bring them inside the house is not a priority during a thunderstorm. A downpour would drench everything that is left unprotected. Eventually, the furniture would dry out, but excess moisture could be present in the nooks and crannies.
When the furniture is steeping with excess moisture
When this happens, you'd be worrying about things such as mold and rot. You can prevent all this from happening if you invest in products that can protect cushions from the damp. Try a standard water shield spray on the cushions. Cover them thoroughly and let them dry. If the product works as promised, the water would not seep into the cushions, but gather as droplets on the surface of the fabric. You only need to shake them off or let the water evaporate under the sun.
Overhead rain screen
A retractable awning or patio cover should provide adequate protection from rain and sun. Adjustable awnings and canopies allow you to enjoy the sun when it's not too hot. Meanwhile, you can keep your favorite seat outdoors under the shade even when the weather takes a turn for the worse.
Effective protection against water damage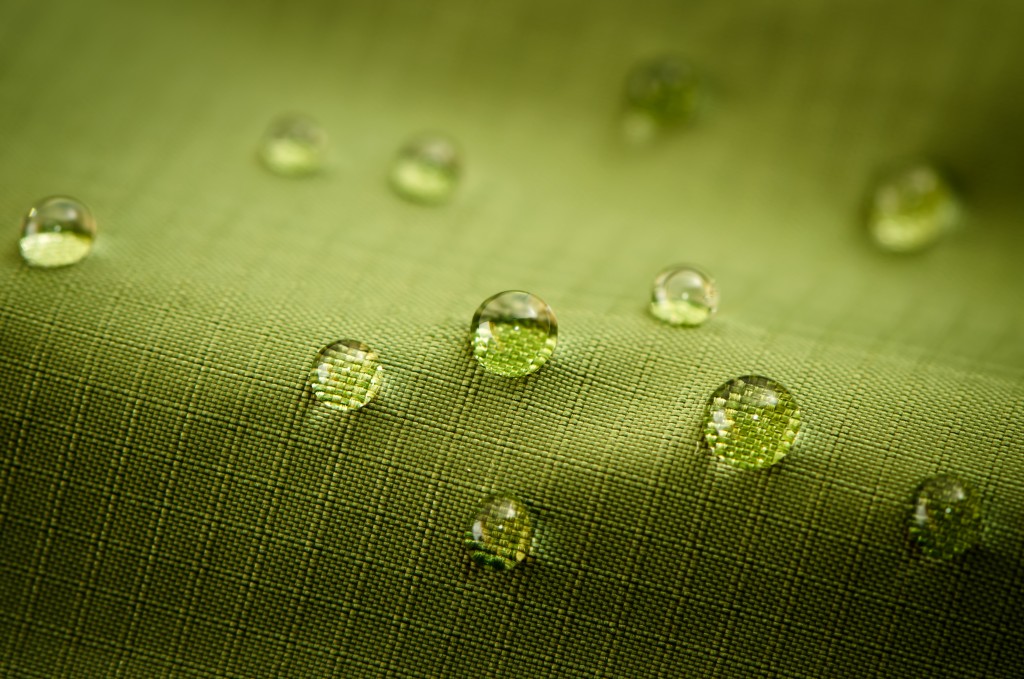 If you want to protect the furniture and the deck from a downpour, ensure that the cover is made from a waterproof material. Some materials are advertised to provide protection from water damage, but they might be designed to provide low-level protection only. Water resistant canopies repel water, but they won't stand in heavy rain. Ask for canopies that are totally waterproof.
Waterproof materials such as vinyl-based polyester composite made from synthetic fibers should do the job well. If there are sewn seams on the patio cover, there could be leakage since these as points of weakness. Ask for materials that are heat sealed instead. Waterproof materials are not cheap, but you need to consider the long-term benefits. Aside from protecting your furniture, an adjustable roof over the patio would be protecting the deck itself.
Your investments must always be safe. You have taken care in choosing patio furniture and you want to enjoy the outdoor living space for as long as possible. Exercise the same care in maintaining them. A variety of waterproofing products are available to protect the furniture and the area where they are located. Nevertheless, you can invest in an adjustable roof that covers the deck and minimizes the destructive effects of exposure to outdoor elements.