Use natural wood, stone, and woven textiles to create a welcoming atmosphere.
Consider incorporating distressed wood furniture or antique lighting fixtures for a unique vintage charm.
Add depth, warmth, and texture to the space by using textiles in neutral shades.
Select seating options that are both comfortable and create a warm and inviting atmosphere.
If you want to give your dining room a stylish yet rustic makeover, you've come to the right place. An elegant rustic dining room can be achieved with just a few simple tips and tricks – all it takes is making the most of natural materials, adding some vintage-inspired pieces, and creating an inviting atmosphere. With these easy steps, you can create a beautiful space perfect for hosting dinner parties or family meals.
Create an Inviting Atmosphere
Creating an inviting atmosphere is key for a cozy rustic dining room. Here are some tips on how to achieve this:
Incorporate Natural Materials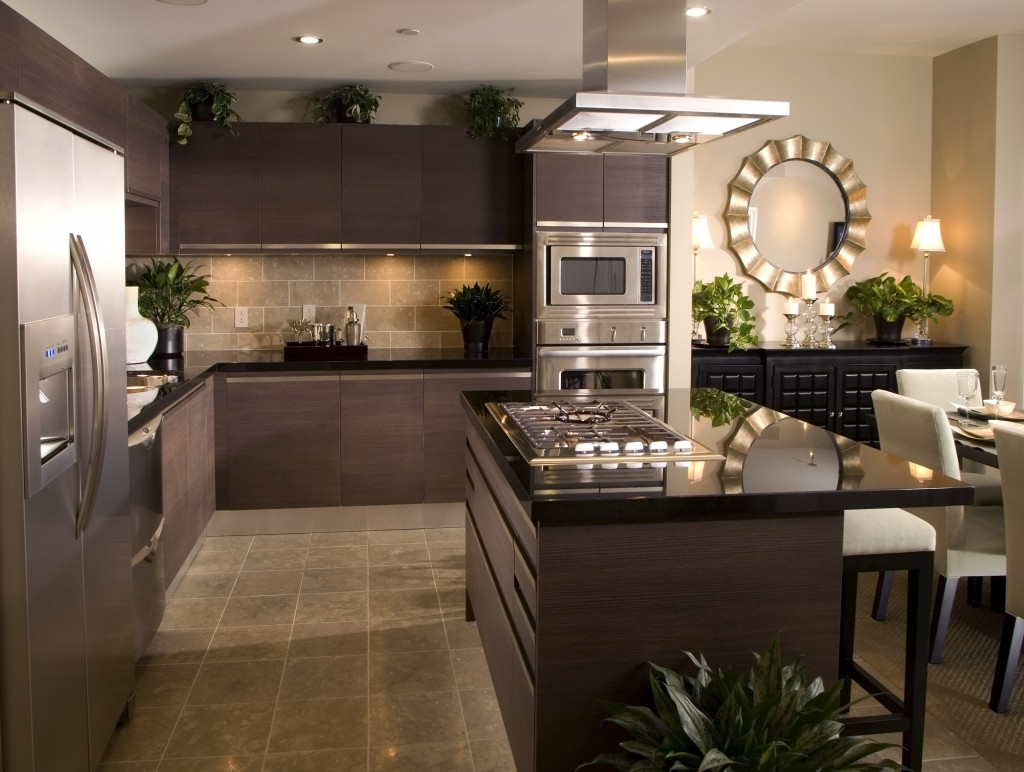 Incorporating natural materials into the design of a dining room can create an elegant rustic atmosphere that brings the natural beauty of the outdoors into your home. For the space, consider using natural materials like stone, wood, and woven textiles for a more cozy and textured feel.
Choosing solid wood dining furniture is one of the most important aspects of achieving this look. Buying solid wood dining furniture ensures that you have durable, sturdy pieces that will withstand the test of time.
When selecting furniture, consider pieces with a distressed finish or weathered look to enhance the rustic vibe. Other options to incorporate natural materials into your dining room include:
Adding a reclaimed wood accent wall
Hanging woven pendant lights
Placing live plants throughout the space
Adding these natural elements creates a welcoming and cozy atmosphere perfect for entertaining guests or enjoying a family meal.
Add Vintage-Inspired Pieces
Achieving an elegant rustic dining room can add a touch of charm to anyone's home. A popular way to create this aesthetic is by incorporating vintage-inspired pieces into the space. Using vintage items such as distressed wood, mismatched chairs, and antique lighting fixtures can provide a unique personality to any dining room.
These elements can give warmth and character to an otherwise plain space. Whether through an old farmhouse table or a vintage-inspired chandelier, the key is creating a cohesive look that feels cozy and welcoming. When done correctly, adding vintage-inspired pieces can elevate a dining space and make it feel like a place that invites guests to feel right at home.
Use Textiles in Neutral Shades
Using textiles in neutral shades is fundamental to achieving an elegant rustic dining room for your home. Neutrals such as beige, grey, and white maintain a timeless and classic appeal to any interior design. Textiles add texture, warmth, and depth to your space when paired with natural, tactile materials like linen, wool, and jute.
A sophisticated dining room with neutral textiles portrays an effortless environment that exudes understated beauty. A noteworthy appeal of textiles in neutral shades is that they create a versatile backdrop to any accent colors, patterns, and decorative elements you may wish to include. Choosing the right textiles in neutral shades will elevate the ambiance of your dining room, creating a cozy and comfortable space conducive to memorable moments with family and friends.
Choose Comfortable Seating Options
Choosing comfortable seating is vital in creating an elegant rustic dining room. This style aims to create a warm, welcoming ambiance that balances your home's rustic and sophisticated elements. When opting for comfortable seating, it is essential to consider the materials and textures that will enhance the overall aesthetic of the rustic style.
For instance, upholstered chairs or benches with wooden legs will offer a more cozy and inviting look. It is also important to choose seating options proportionate to the size of your dining area and accommodate your guests comfortably. You can enjoy a cozy and elegant dining experience that complements your rustic-themed home by choosing comfortable seating options.
Add Accent Lighting
Properly adding accent lighting can elevate the overall ambiance of any room, particularly the dining area. It can provide an elegant rustic feel that adds warmth and depth to the space. Accent lighting illuminates a particular area, such as artwork or architectural elements, and is often used to create a focal point in a room.
In a dining room, accent lighting can highlight a beautiful antique chandelier, a statement piece on the wall, or even the food on the table. By carefully selecting the right fixtures and positioning them correctly, you can create a cozy and inviting atmosphere that complements the overall decor. Properly adding accent lighting is important to achieve the desired atmosphere and mood in any space, including a rustic dining room.
Keep It Cozy and Relaxed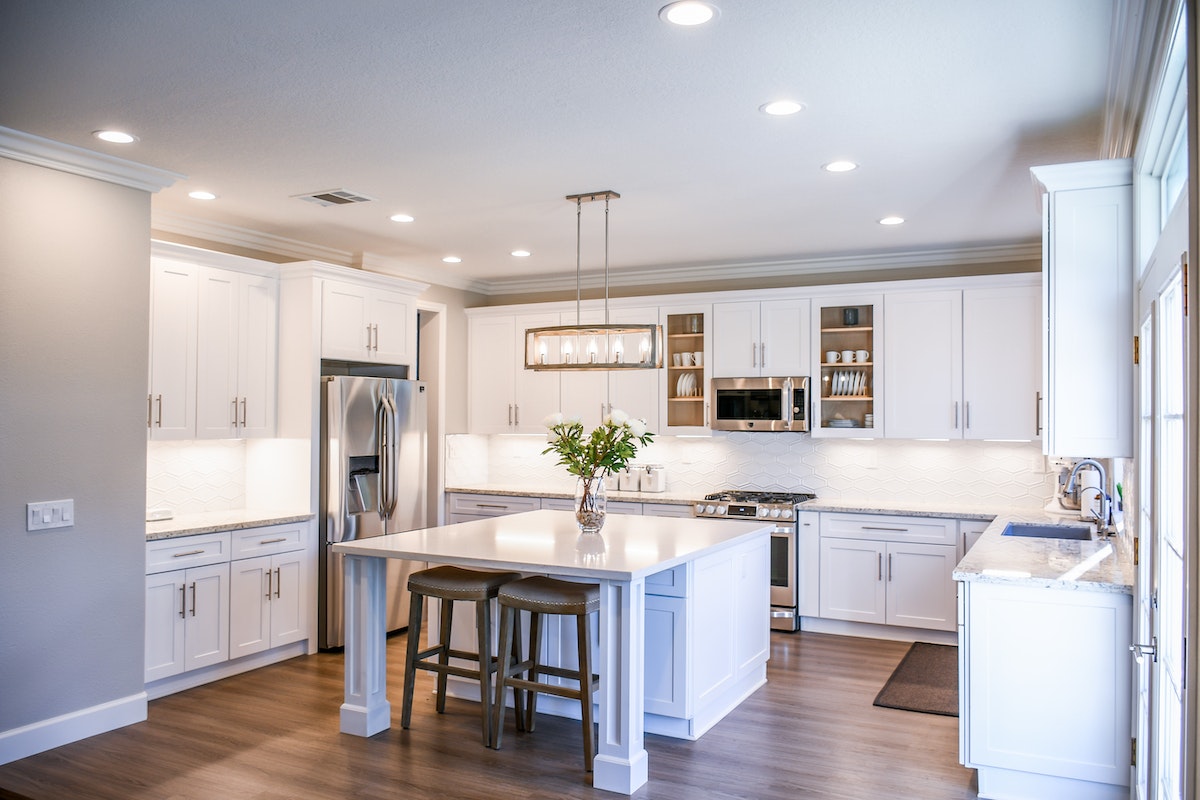 To achieve an elegant rustic dining room, it's important to keep it cozy and relaxed. This means creating a warm, inviting atmosphere that feels like home. Achieving this look can help your dining room feel more welcoming and comfortable for you and your guests.
When considering the elements that make up your dining room, choosing pieces that create a cozy and relaxed atmosphere is important. Textured fabrics, natural materials, and soft lighting can all contribute to the overall vibe of the space. Keeping your dining room cozy and relaxed will create an environment perfect for intimate gatherings and special occasions.
These are just a few tips on creating an elegant rustic dining room. You can create an inviting and cozy space perfect for hosting meals with family or friends by selecting the right elements and furniture for the design.