Let's face it. Proposing can be very daunting, especially if you have no clue where to start. From financially being ready to actually planning everything, the entire process can be overwhelming. After all, they didn't teach us in school how to properly execute proposing to our partners. Nonetheless, the most important part of any engagement is the promise ring. But fret not. We got you covered. Here are some of the important things to remember when buying an engagement ring for your partner:
Engagement Ring Style
Admittedly, a lot of people are not familiar with different engagement ring styles. Ultimately, this can be a pressing concern when buying an engagement ring. After all, there are dozens of styles and mountings you can choose from. Nonetheless, you should consider your partner's preferences before actually choosing. It also pays to do some research first, especially if you're opting for custom engagement ring styles and mountings. Feel free to ask the shop for ring ideas and inspirations. They also have a catalog prepared. So if you simply can't decide on anything, you can choose from their own collection.
Engagement Ring Gem or Stone
While most people opt for a diamond ring, the truth is there are other magnificent stones you can choose from. In general, there are four precious stones you can choose from: ruby, emerald, sapphire, and diamond. The rest are semi-precious stones such as opal, citrine, amethyst, and the like. Given the right styling and mounting, any stone you choose can definitely look remarkable. Hence, it's vital that you choose a stone that fits the style you've chosen beforehand.
Partner's Finger Measurement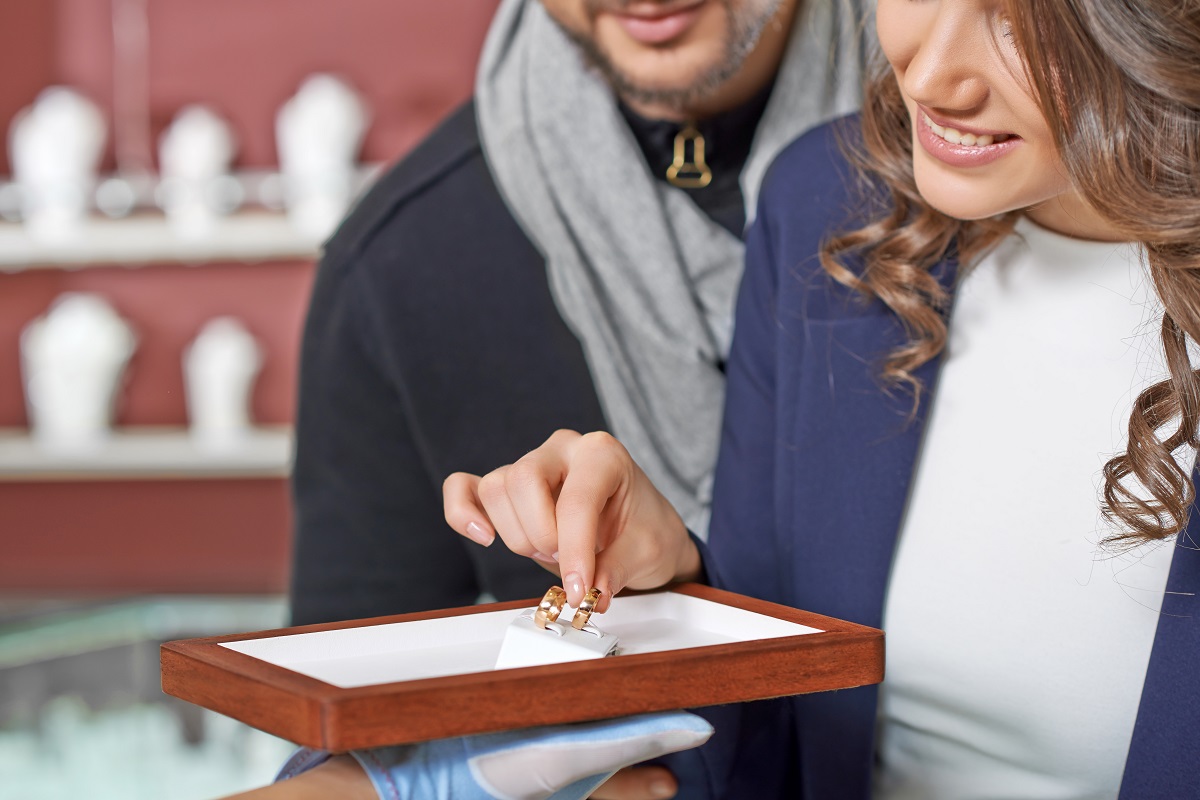 If you already know your partner's ring finger size, this leaves you one less thing to worry about. However, the truth is that not everyone knows the size of their partner's finger. Overall, this can be a problem when buying an engagement ring. And to add insult to injury, it can be difficult to get your partner's ring finger measurement without asking and getting found out. However, there are actually ways you can get this information without directly asking your partner. You can start by looking into his or her ring collection. Through this, you'll definitely get the exact measurement without him or her finding out about your romantic surprise. Another smart way to get your partner's finger size is to buy an inexpensive decoy ring for a gift. It doesn't matter if you get the size wrong. In a way, you can make the necessary adjustments when you're going to buy the actual engagement ring already. Although it might be embarrassing to give your partner a faulty present, at least you won't get his or her measurement wrong for when you propose.
Remember that you don't have to shell out a hefty amount of cash for an engagement ring. Nonetheless, you should keep in mind that it should also be special. Although some might argue that special can be expensive, the truth is that there are a lot of ways to get your hands on a ring that is both beautiful and inexpensive. The key is to mix and match styles and stones to create an authentic engagement ring that best fits your partner.