Not all of us are lucky to find the apartment of our dreams, and the common challenge for renters is that permanent remodeling work is not allowed. So we've come up of four ingenious reversible remodeling ideas to get you the look that you want.
Portable Plumbing Fixture
Not all rentals have a tub in the bath and no enclosure installed to separate it from the rest of the space. And if having a tub is a deal-breaker for your, one clever way to do it is to install a portable tub; walk in bathtubs aren't just for seniors, these tubs are also good for kids who are just learning how to take a bath themselves.
It also has safety features that are useful for pregnant women and for families with elderly members living with them. And because of its portability, it's also ideal for apartment dwellers who love the idea of having a tub at home but would rather not concern themselves with the nitty-gritty plumbing work.
Another benefit of using a portable tub is that it's possible to take it along with you on your next move. Also, some units include a pulsating jet feature, giving you that spa-like experience right in the comfort of your own home. These units work for small spaces, too.
So that's an added bonus on top of its safety and portability features.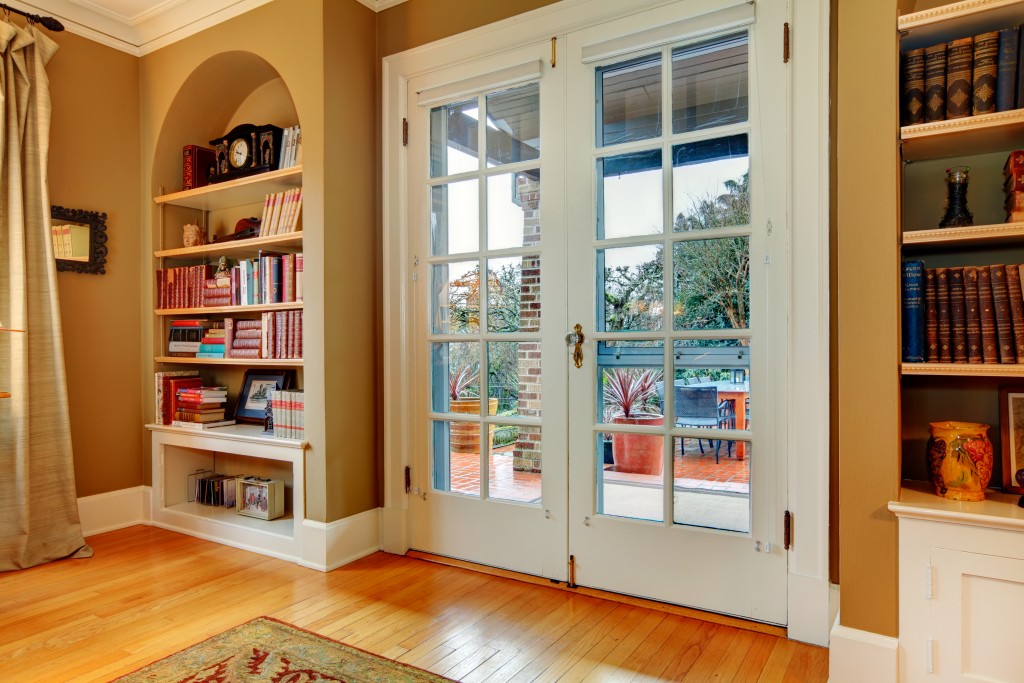 Sticker Tiles
These self-adhesive tiles are every kitchen lover's makeover solution for old and tired kitchen walls or even bathroom walls. There's no need to strip the old paint, and attaching the sticker tiles is a pretty straightforward exercise, which requires minimal effort and can be done by one person, making it one of the easiest ways to breathe new life into those dull, under decorated walls.
There are plenty of patterns to choose from, and these come in smooth or textured surfaces. It mimics the look of a real tile, except that this one is much lighter and come in sheets. Some variants can be used for the flooring, so there's no excuse leaving your walls and flooring stuck in a dull state.
Ceiling Light Covers
One of the most overlooked areas when decorating a home is the ceiling. More often than not,  the standard look is that with a tiny bulb that sticks out from the flatness of the ceiling; a complete opposite of what one may call plafond.
To remedy the situation, light covers can be used to achieve a more polished appearance, which can altogether elevate the look of the entire space. This decorating approach is as ornamental as you can get, without actually changing the existing lights.
Tension Rods
Most, if not all leasing contracts prohibit tenants from drilling holes in the wall, which makes covering windows or hanging curtains a wee bit of a problem. Using tension rods to hang curtains for windows, as well as shower curtains for the bathroom, is an excellent alternative to installing wall-mounted rods.
The rods hold up for long periods of time and stay in place quite well. It can also be used in a closet where there is no rod to hang clothes on. These are very easy to install and require no tools for its installation.
These smart home improvement remedies are ideal for those who are looking to update the look of their rented apartment, without performing permanent alterations to the place. As most contracts have restrictions on renovations and other work done to the house, going for non-permanent changes is the best option to maintain the lease agreement while giving your space a fresh and more updated look.
And with a few accessories and some indoor plants to bring in some of natural color and freshness into the space, and you've got yourself your own personal space that you'll always love coming home to.