Music is powerful. It inspires and makes someone dance. It also lulls you to sleep. Among the most popular and enduring genres would be classical music. Even after hundreds of years, they are as lively and enigmatic as before. However, this is based on the notations and musical transcriptions. You may be the type of person who is a big fan of Bach, Mozart, Beethoven, Chopin, and Liszt. And if you have a kid, you may be adamant about introducing them to the wonders of classical music.
Yes, you can introduce your kids to classical music. But do not be too abrupt. And do not impose it on them. Otherwise, it would be like indoctrination. The best way to do it is through subtle methods and making sure that they'll have fun listening to it. After all, music is all about entertainment.
Below are some of the ways you should do it:
Go for music that appeals to them
Kids may be able to sense if a particular song is boring or too snobbish. Your favorite Chopin etude may be just noise to them. But Yiruma and Kim Kwang-Min's jazz version (or Lang Lang's take on de Lulli's Chop Waltz) may be something that they find fun and enjoyable. Start with the lighter ones, and fight the urge to introduce them to harder stuff such as Liszt's piano version of La Campanella or Beethoven's Pathetique Sonata. Remind yourself that kids are always drawn to fun music.
Go for music with quirky elements
Still a continuation of the first point, kids will always be drawn to upbeat music. So play pieces that have quirky and jolly elements. If they can dance to it, the better. Some examples would be Debussy's Arabesque 2 (though it's post-modern and not exactly classical), Mozart's Rondo alla Turca, Rachmaninoff's piano arrangement of Rimsky-Korsakov's Flight of the Bumblebee. For your kids' reading music, you may want to play Mozart's 12 variations of Ah vous dirai-je, Maman or Twinkle, Twinkle Little Star. Who knows, this may even inspire them to take beginner piano lessons.
Let them watch cartoons
A lot of people may not realize it, but a lot of cartoons and even movies use classical music to convey fun moods. The enduring series Tom and Jerry has been using classical music in many of their episodes. Perhaps, the most popular would be the Liszt's Hungarian Rhapsody no.2. The old episodes of Looney Tunes have also been using classical pieces. These include Rossini's The Barber of Seville Overture and The William Tell Overture. Revisit these cartoons, and you may realize that classical music has always been there.
It does not have to be always classical
Yes, you've read it right! It does not always have to be classical music. But you can also introduce them to contemporary pieces with classical music-inspired elements. Superhero movies and even new cartoons use orchestra music to set the mood of the material.
Let them have fun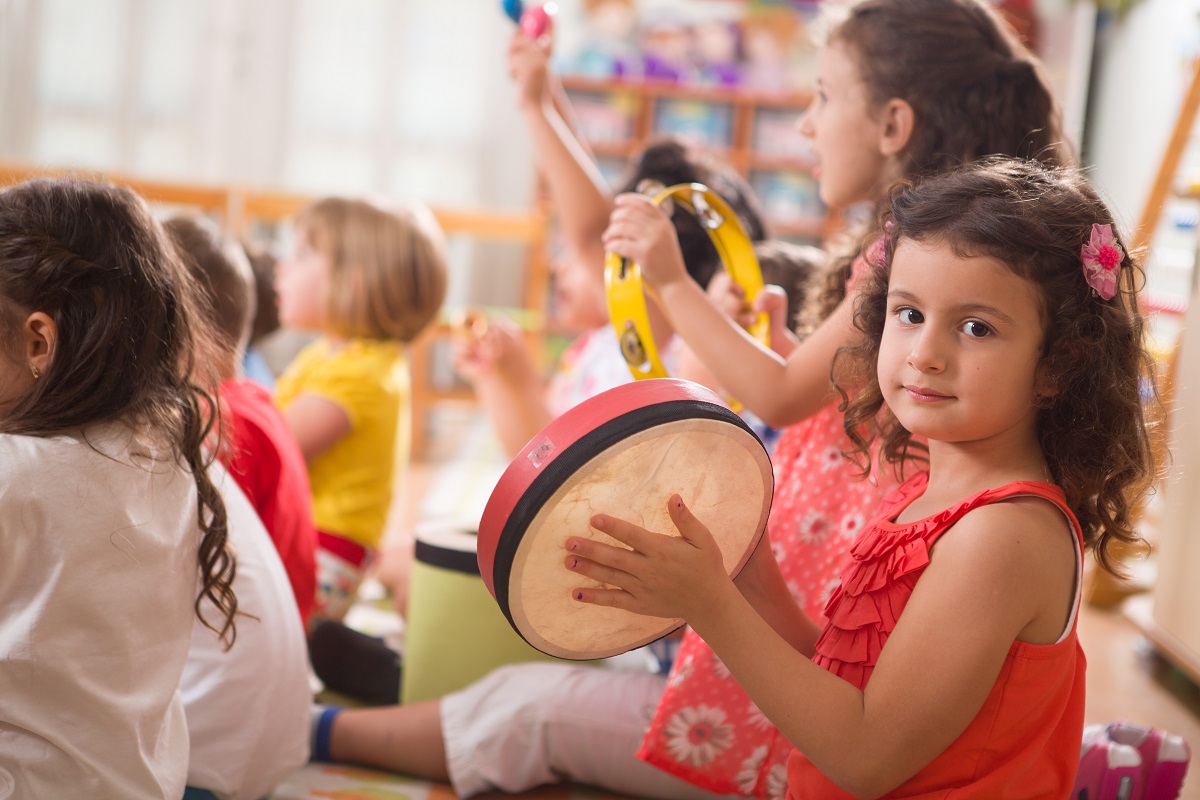 At the bottom of it all, classical music is something that kids can also enjoy — especially the ones with fun elements. As a parent, introduce the music without imposing. And always do it with care and utmost attention.