An open floor plan eliminates partitions between rooms, creating a spacious, multi-functional space in your home.
Open floor designs encourage social interaction, making gatherings more enjoyable and conversations easier.
The absence of walls enhances natural light, creating a bright, mood-lifting atmosphere in the home.
A flexible layout in an open floor design allows for easy furniture placement and space customization.
This design concept not only adds aesthetic appeal but also increases your property's value, being a popular trend among buyers.
When designing your home, the layout is essential in how you use the space. One of the most popular designs in recent years is the open floor plan. An open floor plan removes walls that divide rooms to create a spacious, connected living space. Not only does it make your home feel more open and welcoming, but it also has several benefits for your home life. Here's what you need to know about an open floor plan, how it can affect your home life, and how to get started.
What is an Open Floor Plan?
An open floor plan is a design concept that removes barriers between different living spaces in your home. This includes the walls, doors, and partitions that traditionally define separate rooms, such as the kitchen, dining room, and living room. By eliminating these physical boundaries, an open floor plan creates one large space for multiple functions.
Advantages of an Open Floor Plan
An open floor plan has various advantages to anyone's home. Here are some of those advantages:
1. Encourages Socialization
Many Americans value family over everything else. An open floor design promotes a warm and inviting atmosphere, where families can gather and socialize. It provides a comfortable environment that makes conversation and interaction easier. When cooking, you can converse with guests and family in the living room or dining area. Having an open floor design is perfect for hosting parties, as guests will feel connected and comfortable with no space restrictions.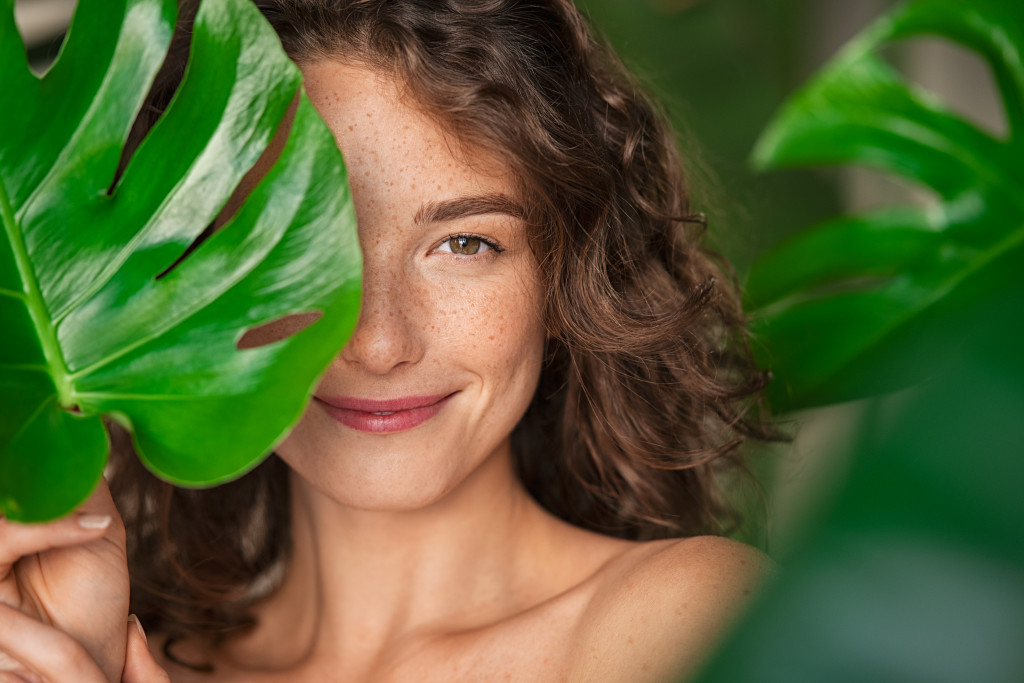 2. Enhances Natural Light
An open floor design can also enhance natural light, especially in areas where windows are scarce. With fewer walls blocking the natural light, it can penetrate the area more evenly, making it brighter. The abundance of natural light creates an inviting and warm atmosphere, even on chilly days. Plus, since natural light has mood-boosting qualities, having an open floor design makes your home an uplifting and positive place to be.
3. Maximizes Flexibility
An open floor design offers flexibility when it comes to furnishing and decorating. Without the need to work with partitioning walls, the homeowner can arrange the space in many ways to suit their needs. Not only does this design offer more functional spaces for different activities like reading, cooking, and watching TV, but it also ensures that your home is adaptable enough to accommodate new pieces of furniture.
4. Expands Living Spaces
An open floor plan creates a flow that expands your living spaces. The living room, kitchen, and dining room can merge to create a comprehensive and cohesive space. The open concept also allows homeowners to blend indoor and outdoor living spaces easily. An open floor design means you'll never feel detached from the action, whether cooking, watching TV, or relaxing on your patio. It's great for families as it means everyone can be together while doing different activities.
5. Increases Property Value
Finally, an open floor design can add value to your property, increasing its resale potential. Buyers highly seek this floor plan design, a popular trend in the real estate market. A home with an open floor design feels more spacious and welcoming, and more in line with modern contemporary home designs. When the time comes to sell your home, you can be sure that this feature will be an attractive factor to potential buyers.
How to Get Started with an Open Floor Plan
If you're considering implementing an open floor plan into your home, there are a few key steps to follow: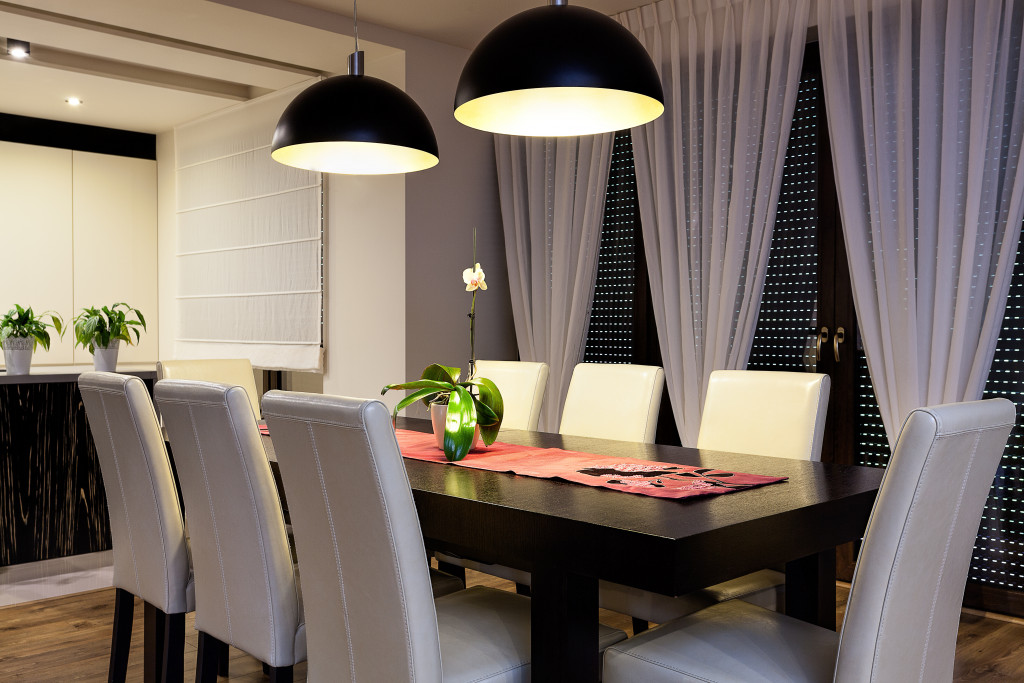 Start With Your Dining Room
The dining room is the heart of a home, where meals are shared, and families gather to bond over food. Robust dining room furniture is essential in creating a comfortable and inviting space. Look for sturdy tables and chairs that can withstand daily use while looking stylish. It's also a good idea to invest in multi-functional pieces, such as extendable tables or benches that can provide additional seating when needed.
Consider Your Lighting
Since an open floor plan relies on natural light, it's essential to maximize this feature. Use sheer curtains or blinds that allow natural light to shine while providing privacy. Additionally, consider adding lighting fixtures such as pendant lights or floor lamps to create a warm and welcoming ambiance.
Plan Your Layout
When planning your layout, keep in mind not only the flow and functionality but also the visual appeal. Use area rugs to define different spaces within your open floor plan, such as a seating area or dining space. Choose colors and textures that complement each other to create a cohesive look throughout the entire space.
An open floor plan offers a modern and flexible approach to home design. It not only maximizes the use of space but also encourages social interaction, enhances natural light, and increases your property's value. It invests in your home's functionality, aesthetics, and overall value. However, remember that it's essential to consider your lifestyle needs and personal preferences when implementing this design concept. With careful planning and thoughtful design, an open floor plan can transform your home into a warm, inviting, and highly functional space.