Most people want their home to be a place of comfort, relaxation, and luxury. However, many people don't know how to go about achieving this look and feel. This blog post will provide tips and tricks on adding luxury and style to your home and making it stand out from the rest. So, if you want to add a touch of luxury and style to your home, read on!
1. Install Hardwood Floors
Hardwood floors are a classic way to add luxury and style to your home. They are also durable and easy to clean, making them ideal for high-traffic areas. If you have the budget, opt for engineered hardwood floors, which are more stable and easier to install. You can also choose to stain the floors for a more custom look.
This installation can be expensive, but it will definitely add value to your home. Not only will it make your home more stylish, but it will also be easier to sell in the future.
2. Add Crown Molding
Crown molding is a simple way to add luxury and style to your home. It's affordable and easy to install, and it can really make a space feel more upscale. You can find crown molding at most home improvement stores, or you can order it online.
Not only will crown molding make your home look more luxurious, but it will also make it feel more spacious. If you have low ceilings, crown molding can help to create the illusion of height.
3. Install Marble Countertops
Marble has been a popular material for countertops for centuries, and for a good reason. It's elegant, durable, and easy to maintain. If you're considering installing marble countertops in your home, you should keep a few things in mind.
First, marble is a porous material, so it can stain easily if it's not properly sealed. Second, marble is a soft stone that can scratch and chip more easily than other materials. Third, marble requires regular maintenance, including polishing and sealing, to keep it looking its best. However, if you're willing to put in the time and effort, marble can make a beautiful and lasting addition to your home.
4. Build a Garden Room
If you have the space in your backyard, consider building a garden room. This is a great way to add some extra living space to your home without having to go through the hassle and expense of an addition. Garden rooms can be used for anything from a home office to a playroom for the kids.
For a better garden room interior, you may want to consider hiring an expert. With the help of professional home designers, you can achieve the perfect garden room design that will surely amaze your visitors.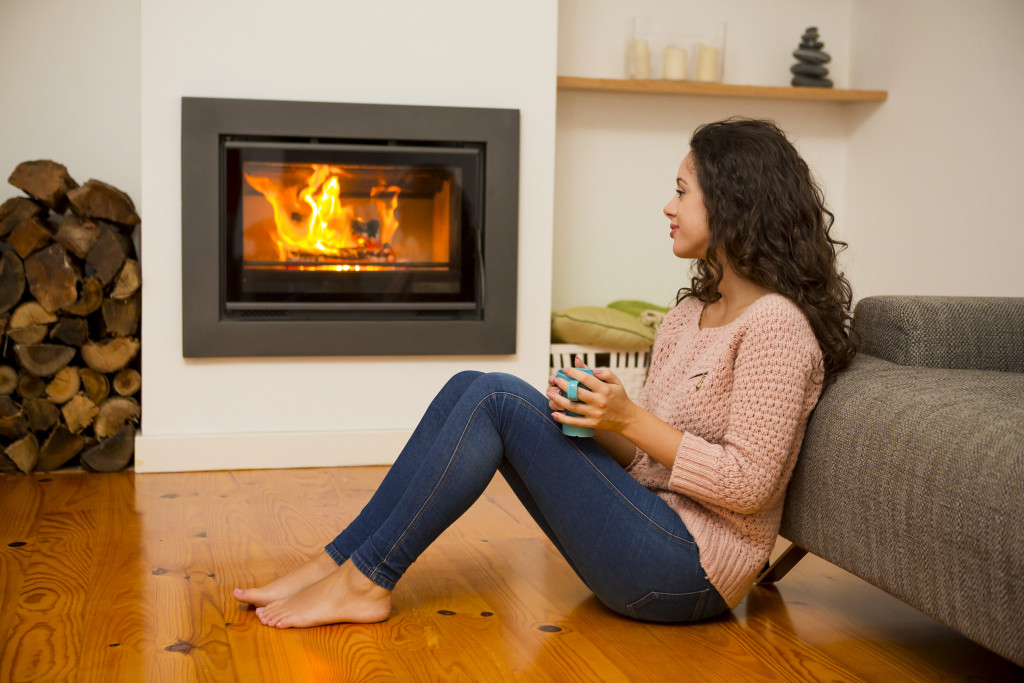 5. Get a Fireplace
Nothing adds luxury and style to a home like a fireplace. If you don't have one, consider adding one. Fireplaces not only add a touch of elegance to your home, but they also provide a cozy place to gather around on cold winter nights.
There are many different types of fireplaces to choose from, so you'll need to do some research to find the one that's right for you. Once you've decided on the type of fireplace you want, you'll need to have it installed by a professional.
6. Add a Wine Cellar
Wine cellars are becoming increasingly popular as they provide homeowners with a place to store their wine collection while also adding a touch of luxury to their homes. If you're not a wine connoisseur, you can still add a wine cellar to your home by investing in a small wine fridge or even a wine rack.
You can also get creative with your wine cellar design by incorporating it into another room in your house. For example, you could turn a closet into a wine cellar or build a custom wine cellar under your stairs.
7. Add a Swimming Pool
If you have the space and the budget, adding a swimming pool is a great way to add luxury and style to your home. Swimming pools not only make your home more enjoyable, but they can also increase its value.
This is a big project, so be sure to do your research before you take the plunge. You'll need to consider the size and shape of your pool, as well as the type of material it will be made from. You'll also need to factor in the cost of installation and maintenance.
These are just a few of the ways you can add luxury and style to your home. With a little creativity and some effort, you can transform your home into a luxurious oasis.