Some of us are just fortunate enough to have big eyes that always look bright and fresh. But others have no choice but to fake it to get the same look. If you're one of the latter, here are some simple hacks to get that doe-eyed look and emphasize your peepers:
Up Your Eyelash Game
When using mascara, the right application is key. Curl your lashes first and apply a thin coat of mascara. Let it dry for a bit and then add a second coat, but only on the lashes in the middle part of your eyes to open up your eyes and make them look rounder.
If you can't be bothered with a full eye makeup routine, falsies and eyelash extensions could be your new BFFs. Both will give you the illusion of rounder and brighter eyes. For longer lasting effects, lash extensions are the way to go since you won't need to apply them and remove them like falsies. They will also look more natural, notes a lash technician who specialize in giving their customers the sassy lashes they want in Las Vegas.
Shape Your Brows Right
Perfectly groomed brows will frame your eyes and make them stand out. Simply tweeze stray hairs below and above your brows, and use an eyebrow pencil to fill in the gaps. Brush your brows up afterward with a clean spoolie or mascara wand for that lifted look.
Conceal Dark Circles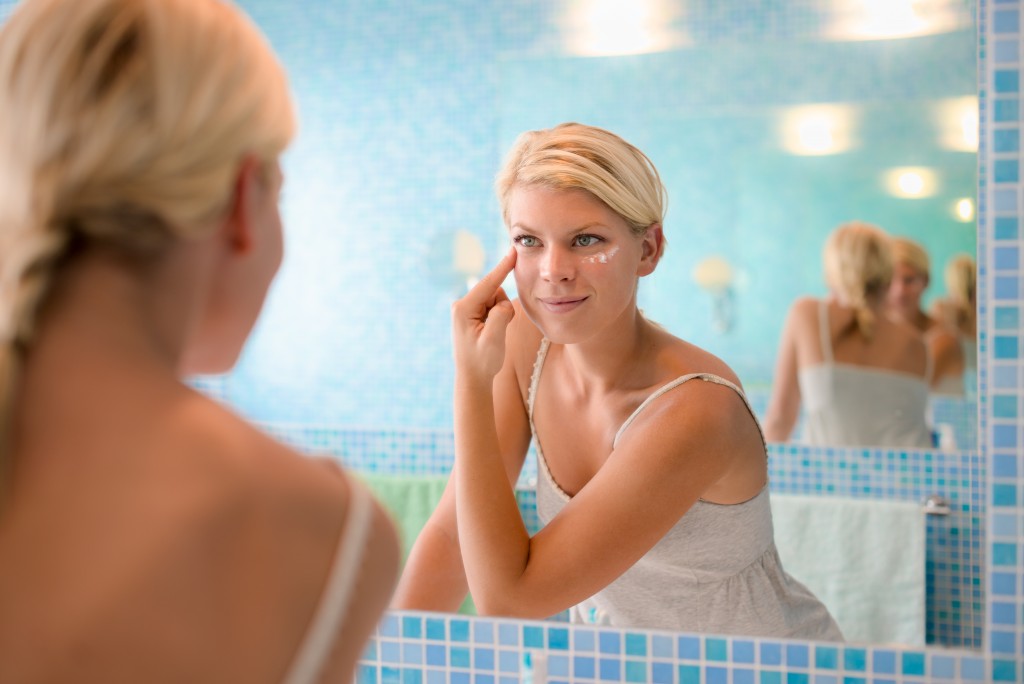 Dark circles could make your eyes look smaller. The right shade of concealer can mask discoloration and darkness, brighten your eye area, and make your lashes more prominent. Opt for a shade that is a shade or two warmer and lighter than your skin color to brighten and conceal any purple or blue tones. Be sure to blend thoroughly using a sponge, concealer brush, or your fingers to avoid caking, and then set with loose powder.
Line Your Eyes Right
Using your eyeliner, line your upper and lower lash line starting from the top of your pupil up to the outer corners of your eyes. Next, use a cotton bud or a tiny fluffy brush to blend it out slightly and make your eyes look lifted and bigger. Consider tightlining your eyes as well. Apply your eyeliner directly to your tightline, which is the area right under your upper lash line, to create definition and depth to your eyes and make your eyelashes look fuller.
Brighten Your Lower Lash Line
Apply ivory or white eyeliner directly on your entire lower lash line or waterline. This will neutralize any darkness and tiredness in your eyes by reducing the appearance of redness or pinkness in your lower lash line. Opt for a nude pencil if you find that white is too much for you.
Don't Forget to Highlight
Simply apply any shimmering eyeshadow or highlighter into your eyes' inner corners to make them look more open and brighter.
Faking big, doll eyes isn't as hard as you think. Just keep these tips in mind and you'll be sporting rounder and brighter-looking eyes in no time.