Home prices have risen throughout the years. Nowadays, it's common to find homes priced at around $420,000. But what if there's a way to increase your home price above that?
Before putting your home on the market, there are a few essential upgrades you'll need to make. These necessary changes will help your home sell faster and at a higher price. Here are five upgrades you need to make, from the curb appeal to the kitchen, before selling your home.
Increase Curb Appeal
First impressions matter, especially when selling your home. Prospective buyers will make their decision on whether or not to tour your home within seconds of pulling up to the property. That's why it's essential to have great curb appeal. Here are three ways you can do that.
Landscaping
If your landscaping is outdated or overgrown, now is the time to invest in an upgrade. A few well-placed flowers and some fresh mulch can go a long way. You may even consider hiring a professional landscaper to give your yard a complete makeover.
Gardening
Adding a garden to your yard can increase curb appeal and add value to your home. A vegetable garden is a beautiful feature for health-conscious buyers.
Outdoor Lighting
The front of your home should be well-lit for potential buyers' safety and aesthetic appeal. Upgrading your outdoor lighting can make a big difference in the overall impression of your home.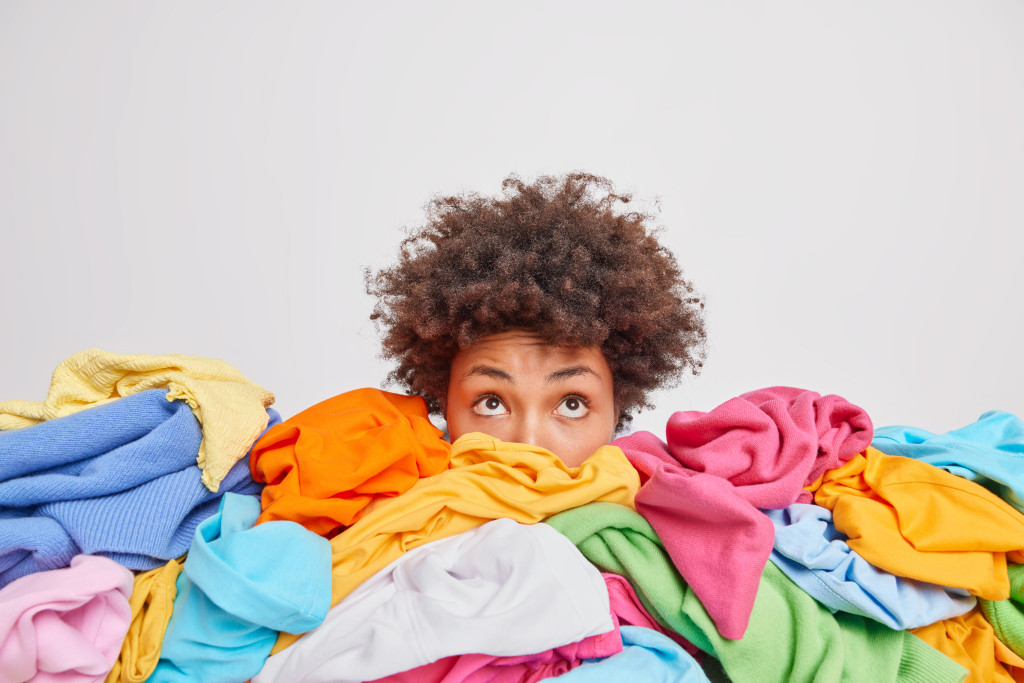 Get Rid of Clutter
You may be comfortable living in a cluttered space, but chances are that potential buyers won't be. When people look at homes, they want to be able to envision themselves living there—and that's hard to do when every surface is covered in the stuff.
Before putting your home on the market, take some time to declutter each room. Get rid of unnecessary furniture, clear off countertops and tabletops, and put away personal items like family photos and mementos. You may even want to consider renting a storage unit to keep things out of the way during showings.
Upgrade Your Bathroom
Your home's bathroom greatly affects how much it's worth. A dated or dirty bathroom can turn off potential buyers and lower your asking price. Here are a few ways you can upgrade your bathroom before listing your home:
New Flooring
Old, worn-out tile or linoleum can make a bathroom feel dingy. Consider replacing the flooring with something more modern, like porcelain or ceramic tile.
Replace Fixtures
Outdated fixtures can make a bathroom feel dated. Consider replacing the faucets, showerhead, and toilet handle with sleek, modern options. These small changes can make a big impact on the overall look of the room.
Glass Door
Replacing a traditional shower curtain with a glass door can make the bathroom feel more spacious and luxurious. It can certainly give it a more modern look. However, you need to install a door pull to make it convenient for your buyers. A robust rockwood door pull is one of your best options. This door pull is made with robust rockwood and will add a touch of elegance to the bathroom. It's also more sturdy than other door pulls in the market.
Update Your Flooring
Your flooring plays a big role in how people perceive your home. If your floors are old or in poor condition, it can make your entire house feel dated—no matter how many other upgrades you've made elsewhere. If you're selling your home, it's worth investing in new flooring for high-traffic areas like entryways and kitchens and any bedrooms or bathrooms that might need an update. Stick with classic materials like hardwood or tile that will appeal to many buyers and stand up well over time.
Remodel Your Kitchen
The kitchen is often one of the deciding factors for prospective buyers. It also has an ROI of 80%! So if yours looks dated or needs repair, you may want to consider a remodel before putting your home on the market. Even something as simple as new countertops or appliances can give your kitchen an updated look that will wow potential buyers and help you get top dollar for your home sale. Of course, a full kitchen remodel will cost more money upfront but could pay off big-time when it comes time to sell.
These days, there's a lot more involved in selling a home than just putting up a sign and waiting for someone to bite. You'll need to work beforehand if you're serious about getting top dollar for your property. Making a few key upgrades can help ensure that your home sells quickly and at the price you want. So before listing your property, take some time to assess what needs to be done. A little elbow grease now can mean big rewards later.