A fence installation can seem like an easy project. After all, if you're building on your Utah property, you have every prerogative to do so. Practical and construction matters aside, you need to ask yourself some questions before putting one up. Whether you're building your own chain link barrier in Salt lake City, or hiring a fence contractor in West Valley City, your fence should stand on a foundation of good questions. Asking the right ones may help you avoid problems with your fence in the future.
You should answer at least two questions before anything else: why are you building a fence, and where are you building it?
Why are you building a fence?
You need to ask yourself this because the answer can help you decide a lot of things regarding your fence's materials and design. Among the top reasons people build fences are:
To increase privacy
To protect pools or pets
To boost property appeal
The purpose of your fence helps you choose its material and construction. If you're building a fence to make your backyard more private, it makes little sense to use chain link. On the other hand, chain link will do just fine if you're just trying to keep a dog inside your property.
Aluminum might be a better material if your fence is close to a splash zone, like a pool. Wooden fences can keep litter away from your pool and resist water damage if you get them treated and painted.
When beautifying your property, you can install a quaint wood picket fence for its charm. Or you can go green and plant a living fence of decorative plants to form an attractive hedge.
Where are you building your fence?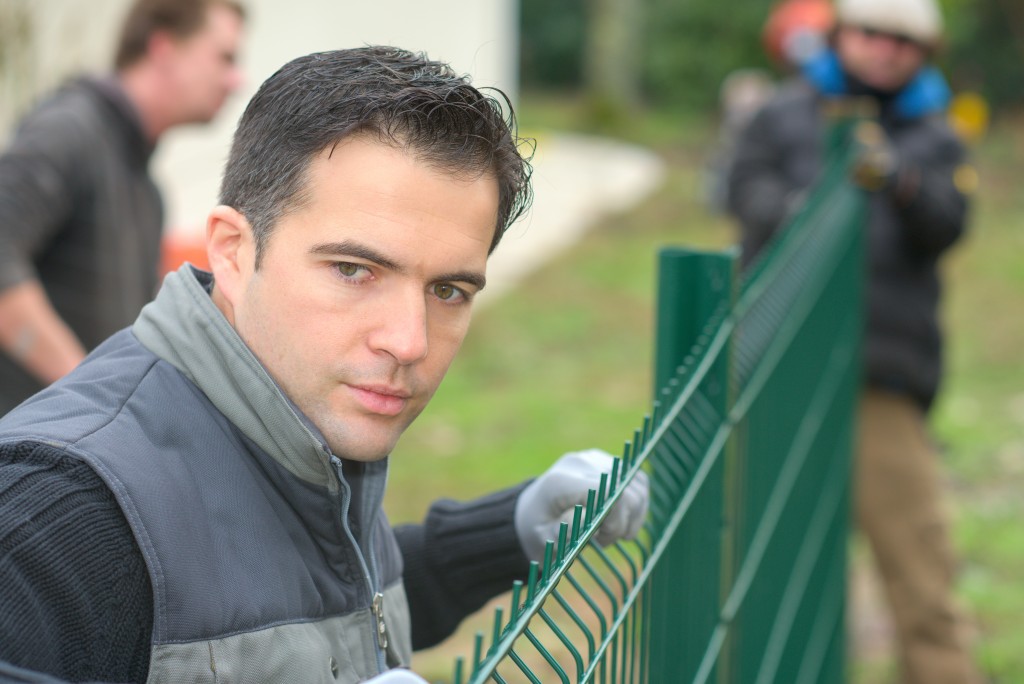 Before you buy any materials or even dig up a shovelful of dirt, you need to know the precise location of your fence. You have to be aware of two things: where your property ends, and if there are any easements on your property.
You need to know the exact border of your property to avoid getting into a legal dispute with a neighbor. If you accidentally build your fence on your neighbor's lot, you have to tear it down, which means all of your money goes down the drain. That's not including any additional costs from lawyers or any other legal costs.
You should also be aware of any easements on your property. An easement is an area on your property that other people or institutions can use. Common forms of easements are sidewalk easements, which allow people to walk on sidewalks on street-facing sides of your property, and utility easements.
Your concern should be on below-ground utility easements. A lot of utilities use below-ground pipes to provide service to your home. These include sewer pipes, water lines, and gas lines. If you build your fence on top of a utility easement, workers from these utility providers can ask you to remove your fence if they need to repair or maintain any pipe that runs underneath it.  You could even put your life at risk by building on them, as your fence construction might rupture a gas line.
In construction, you should always build to last. Asking, and answering, the right questions might help you keep your property protected, private, and pretty for a long time.