Your home can never be too comfortable. There is always something you can fix, add, or upgrade to make your daily life easier. Doing it yourself is a great way to pass the time, teach your kids some new skills, and save some money.
Make sure to consult an electrician and hire them to handle any wiring changes you want to make. While D.I.Y implies that you should be able to do the project alone, it is always best to have an expert to consult with to ensure that your ideas are safe and well-planned. The safety of your family and home should always come first.
Once that is out of the way, get your tools together and start updating your home. It will be very satisfying to accomplish a task by yourself, and it will make the time pass by much more swiftly.
Under Stair Storage Space
The space under the stairs can be cleaned out, repainted, and repurposed as storage space. It is a great way to add the storage you need without having to take up living space. As it is likely in an easily accessible area of the house, you will not have the bend over backward to get to your stored items.   Paint Your Cabinets   This is a great way to make old furniture look new and attractive again. Select a paint color and a trim color that appeals to everyone in the house and get started. You could even spray paint the items if that is more appealing to you. By painting all the furniture the same color, you will give your home a cohesive look throughout.
Replace Your Blinds with Curtains   It can take some planning and a lot of measuring and sewing, but changing out your blinds can dramatically change the feel of your living space. Install French-style curtain rods for the ease of pushing and pulling the curtains. This is also a timeless style that can work with whatever interior décor you have in the rooms.
Transform the Attic into an Office
You and your partner are likely working from home nowadays and struggling to find a quiet spot to concentrate. Transform the attic space into an open-plan office with lots of natural lighting and ergonomic furniture.
This will give you and your partner a quiet space to work and establish boundaries with your children. You can teach them that when their parents are in the office, they are off-limits, but they are free to ask for attention outside the office. You and your partner will appreciate the office space, and your kids will learn a valuable lesson about boundaries and respecting space.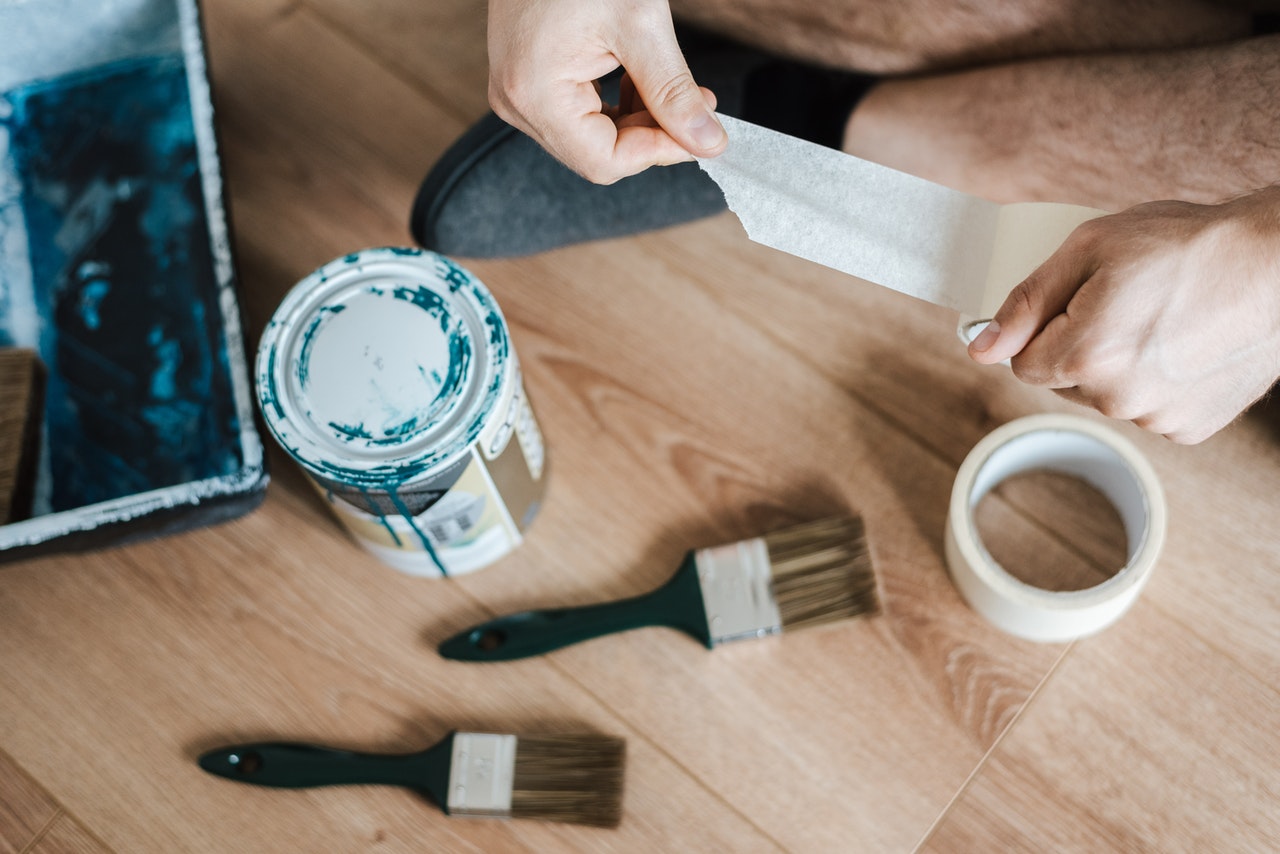 Paint One Wall with Chalkboard Paint
This is an entirely aesthetic choice that will appeal to your kids. A chalkboard paint wall will give them more space and scope to play with and get creative. It will also be useful for you as parents since you can write out daily chore lists for the family. You can also write down reminders to help you keep everyone informed and on the same page.
Install a Back splash
There are so many styles of back splash that are available from bespoke interior decor firms as well as more affordable and quirky ones from Etsy. A unique and attractive back splash will give the kitchen a fresh and attractive look. Considering how much time you have to spend on it, this is an excellent idea.
Involve your children in making the choice, and be open to bright colors and cute animal-themed ideas. The kitchen is the heart of the home, so it should reflect the occupants' fun and happy personalities.
Plant Window Boxes
Install window boxes on every window in the house for a great way to improve your home's curb appeal. It is also a good way to give everyone in the home a new and fun hobby. Let each person choose what to plant in the window box outside their bedroom window. Plant herbs and flowering plants that have beneficial properties in every other box. Your family will have fresh greens for every meal, and your kids are likely to enjoy harvesting the herbs.
Beneficial flowering plants such as lavender, marigolds, petunias, and chrysanthemums have several properties that make them both appealing and useful. These plants have lovely blooms that can repel spiders and give off a pleasant fragrance.
Most of these D.I.Y projects are not time-consuming and can be completed over the course of one weekend. Completing simple projects can give you the confidence and impetus you need to consider larger projects like building a deck or replacing the floors.
The great thing about these projects is that they will allow you to see your home with fresh new eyes. This is a great way to feel more gratitude towards your home and feel more comfortable within your walls.