Complete your holiday checklist with these vacation items and equipment that you can rent. Make your stay fun and convenient without worrying about having to pack, unpack and bring around additional luggage with you.
Sleeping Equipment
If you're traveling with kids and haven't quite furnished their rooms at your vacation home yet, you can rent a double rollaway bed to set up a clean and comfortable bed in their rooms. And if you really think about it, you'll have to change their beds to full size when they get bigger, so it would be wiser to rent toddler beds for the meantime.
This also reduces the amount of cleaning that you need to do at the end of each trip and maintenance costs for the upkeep of seldom-used furniture.
Kitchen Equipment
If you need additional equipment in your kitchen like a microwave oven or a mini fridge, you can rent these out, too. The biggest advantage of renting out these for your vacation home is that you don't have to worry about maintenance and repairs. As these items are not regularly used and only needed for a short period in a year, it's best to rent.
Another huge advantage is the ability to use upgraded equipment and technology for a fraction of a price. It's also easier to upgrade when you don't have to worry about dealing with the removal and disposal of older equipment.
Beach Items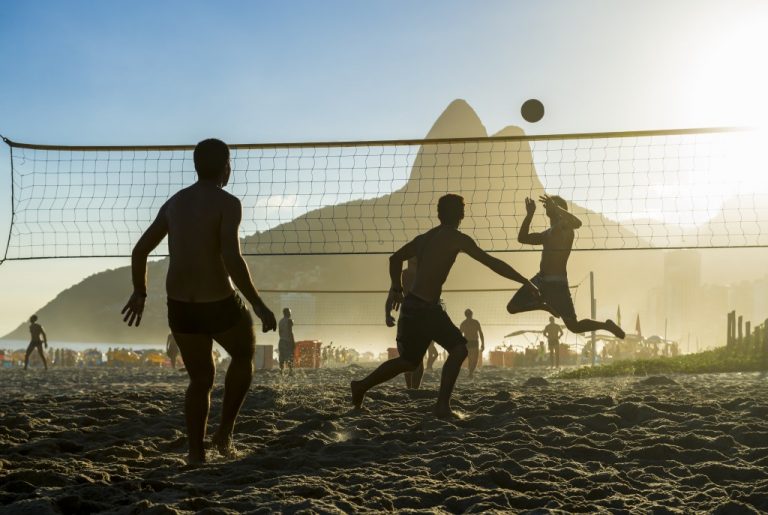 If a small trip to the beach is part of your itinerary, you don't have to worry about bringing all the chunky beach items; you can rent them out. You can rent pop up tents, umbrellas, beach toys and even coolers. Imagine the ease of traveling and getting to your destination with all these items ready for use without you having to do the pre-trip checking and cleaning.
It takes off a huge amount of work to do and also reduces a lot of items that you need to account for at the end of your trip. You can have all these selected online and have it delivered to your place of stay, already clean and ready to use. Returning it is also a breeze; simply schedule a pickup and it's done.
Recreational Items
You can also rent bicycles and outdoor kiddie pools, so the kids have something to use for days that you're staying in. Riding bikes is a great way to explore the community and get around the area. It's also a great way to bond as a family and something the kids will enjoy doing. Kiddie pools are also a great way to let the kids enjoy water activities and games without worrying about the maintenance of an actual pool.
The items mentioned above are must-haves for families who are traveling with kids. Fortunately, there's a way to bring the same convenience of having these items at your vacation home, just like you do back home. This makes vacationing so much more convenient and practical, too. So if you're in the process of planning for a holiday soon, include these items in your checklist to rent for maximum convenience.