As a first-time homeowner, you may be wondering how you can make your new home your own. After all, customization is one of the best things about owning your own home! But the question is, why does it make sense to spend money on home customization? How can you customize your new home to make it truly yours?
Why Home Customization Makes Sense
When you are a first-time homeowner, home customization enables you to enjoy the following perks.
It can help you better match your home to your style and taste.
Customizing your home can help you make it more functional and comfortable for your family.
It can help you save money in the long run. If you choose finishes and features that fit your needs and lifestyle, you won't have to spend extra money on changes or updates down the road.
It can also add value to your home, making it more attractive to potential buyers if you ever decide to sell.
Customizing your home can be a fun and creative way to express yourself!
What to Consider Before Customizing Your Home
One of the critical things to consider before customizing your home is how much money you want to spend. Home customization can be expensive, so it's essential to set a budget and stick to it. If you're not sure about what kind of look you're going for, you can always consult a professional.
Another thing to consider is your lifestyle. If you have children, you may want to consider adding a playroom or a backyard. The key is to think about your family's needs and wants and then find ways to incorporate those into your home.
One final thing to keep in mind is your home's resale value. While you may want to customize your home to your heart's content, it's important to remember that you may want to sell it one day. So try to balance making your home uniquely yours and keeping its resale value in mind.
Home Customization Tips for First-Time Homeowners
Now that you know what to consider before customizing your home, here are some tips to help you get started:
Start Small
You don't have to do a complete home makeover all at once. Start with one room and then move on to others as you have the time and money. You can also add small touches like a new front door or a porch light.
You can customize your space with a little bit of imagination. For instance, you can invest in a nice rug. Thankfully, are many companies offering personalized mats for front doors.
The same goes for adding a few plants for a pop of color and freshness. Or you can frame your family photos and hang them up around the house.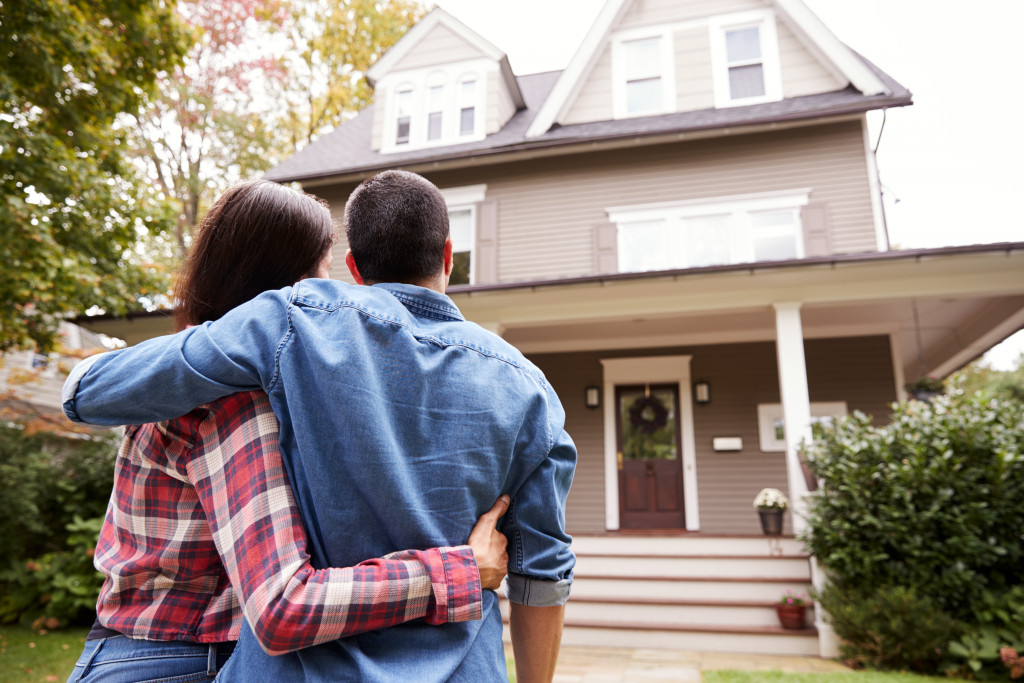 Do It Yourself
If you're on a budget, there are plenty of home customization projects that you can do yourself. Just be sure to do your research and follow all safety precautions.
For example, you can paint a room yourself, change the hardware on your cabinets, or add new lighting fixtures. You can also install new flooring or tile yourself.
Get Creative
Don't be afraid to get creative with your home customization projects. There are no rules, so let your imagination run wild!
If you're feeling ambitious, you can even add an addition to your home. For instance, you can make your art to hang on the walls. Or you can build a custom bookshelf or coffee table.
Use Scents and Aromas
Homeowners can use scents and aromas to create a relaxing atmosphere in their new homes. Aromatherapy diffusers can be used to release calming essential oils into the air. Candles, incense, and even certain foods can also help to create a peaceful ambiance.
By taking the time to customize the smell of their home, homeowners can create a relaxing space to come home to after a long day.
Think About the Future
While you should customize your home to your taste, it's crucial to think about the future and how your customization decisions could affect its resale value. For example, if you plan on selling your home in the next few years, you may want to avoid making any drastic changes. But if you're not planning on selling anytime soon, then you can go ahead and make whatever changes you want!
Consult Professionals
Suppose you're unsure where to start or want professional advice, consult with a designer or architect. They can help you develop ideas and give you some guidance on what to avoid.
Home customization is a great way to make your new home your own. And most importantly, have fun! Just be sure to consider your budget, lifestyle, and resale value before getting started.