Postcards are made from cardstock and are usually mailed as is. Stamp kits, stickers, glitter, and other decorative pieces liven up the already-decorative card. They usually feature illustrations—famous or customized—and photographs of iconic locations.

A Brief History of Postcards

Postcards started small—literally. Before postcards, mailed postage stamps were the height of quirky mail, followed by envelopes with images on the back. Following an act by the U.S. Congress, people began sending privately printed cards weighing an ounce or less in the mail.
Another act later allowed the government to begin mass-producing postcards. Private printing companies were later authorized by Congress to charge the same amount as the government. By the time 1901 rolled around, the front of postcards bore full images and the back reserved for messages.
The Golden Age of Postcards took place between 1907 and 1915. Also known as the Divided Back Period, this time frame continued the rich tradition of postcard collecting that began around the 1890s and persisted through World War I. Albums upon albums of postcards existed across continents.

Not only were postcards collected, but they were also displayed like photographs and portraits. Postcards were used for holiday greetings, as they are still used today. They were likewise quirky ways to remind family, friends, and associates of upcoming appointments. Humdrum day-to-day events, like today's counterparts of instant messages or emails, were sent through express mail. Several postcards were also expended to chronicle important life events in shorter forms than traditional letters.
The Most Expensive Postcard

Surprisingly, the most expensive postcard in history did not originate in the Golden Age of Postcards. The world's most expensive one is also the world's oldest, and it was created in 1840 by Theodore Hook. Historians believe Hook's card predated its surviving contemporaries by 20 years.

The card earned its "most expensive" status in 2002 when Latvian collector Eugene Gomberg bought Hook's card. The sum Gomberg paid during the London Stamp Exchange auction in 2002 is a whopping £31,758.75.
Famous Authors Wrote Postcards, Too

While many authors at the time decried postcards—arguing that letter writing would become a lost art due to these decorative cards—others embraced the rectangular delights. Renowned authors such as F. Scott Fitzgerald and Jack Kerouac, took advantage of the small space behind cards to craft precise messages to their pals and themselves.

Fitzgerald, in particular, sent a postcard to himself as a quirky reminder of his habits. The undated postcard was never mailed. The then-movie writer probably wrote the card for himself around 1937. Kerouac's mail to Viking Press editor Malcolm Cowley was a little more incendiary. The spicy response was a counterpart for Cowley's criticisms of Kerouac's early draft for "On the Road," the beat poet's famous novel.

The Future of Postcards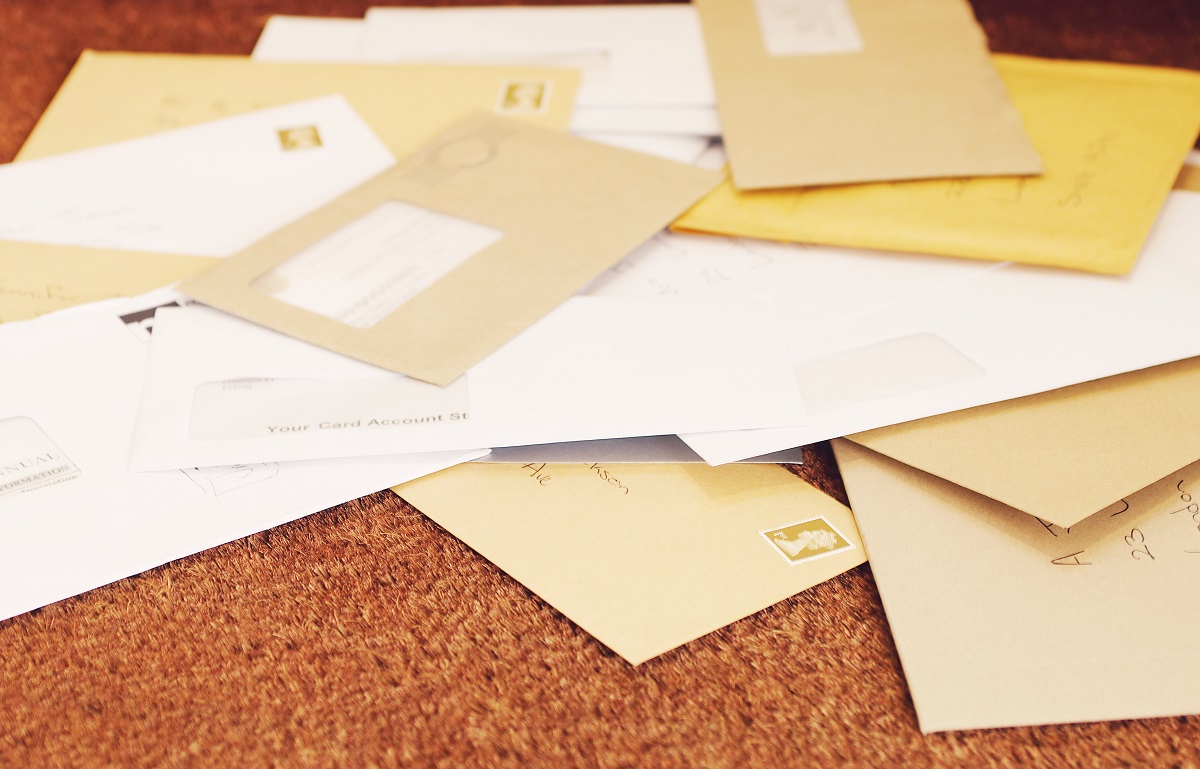 In the digital age, more people opt to send digital versions of postcards for holidays and other special occasions. However, craft stores still sell stamp kits and hot wax molds due to their novelty and artistry. Postcards are also sold by the dozen. Both snail mail kits have found a new life as decorations or pieces in mixed-media art. Impressively, some are even used for their intended purpose: sending personal messages to others in colorful, interesting ways.

Direct mail is also livening up the postcard and snail mail market. A company, in particular, has made $50 million a year crafting direct mail campaigns for small businesses. The postcard market, instead of dying, has adapted and it's likely to stay for a long time.