Posted by Kate on October 8, 2012
/
1 Comment
Annette has just finished a terrific version of the Moderne Baby Blanket, designed by Kay Gardiner and Ann Shayne of the Mason-Dixon Knitting blog.
This pattern was inspired by traditional log cabin quilts, and it features lots of squishy garter stitch in bold blocks, picked up off the side of what you have just knit. This design also reminds me of abstract, modernist art, particularly things from the Bauhaus design school, Piet Modrian, or Mark Rothko.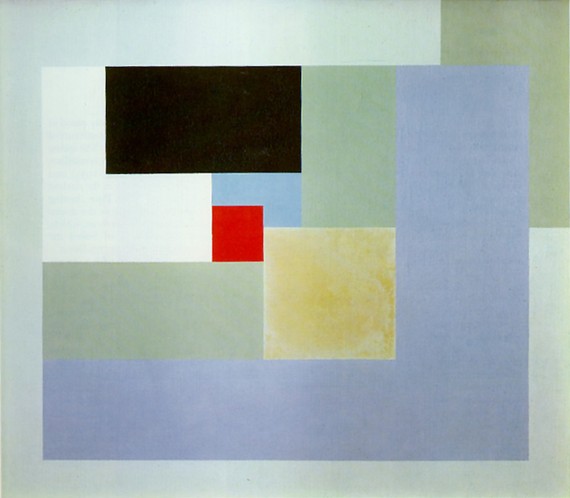 This is "Painting 1937″ by Ben Nicholson.
And "Homage to the Square: Midday" by Josef Albers.
For this particular blanket, Annette used organic Merino O-Wool Legacy DK in Dandelion, Ocean Floor, Gamboge, and Charcoal, which would work well for a baby boy or girl, and still coordinate with the parent's home interior.
1 Comment
What a beautiful blanket!! I love the color combination…. and what a great touch to feature examples of modernist art

Comment by Jenn — November 15, 2012